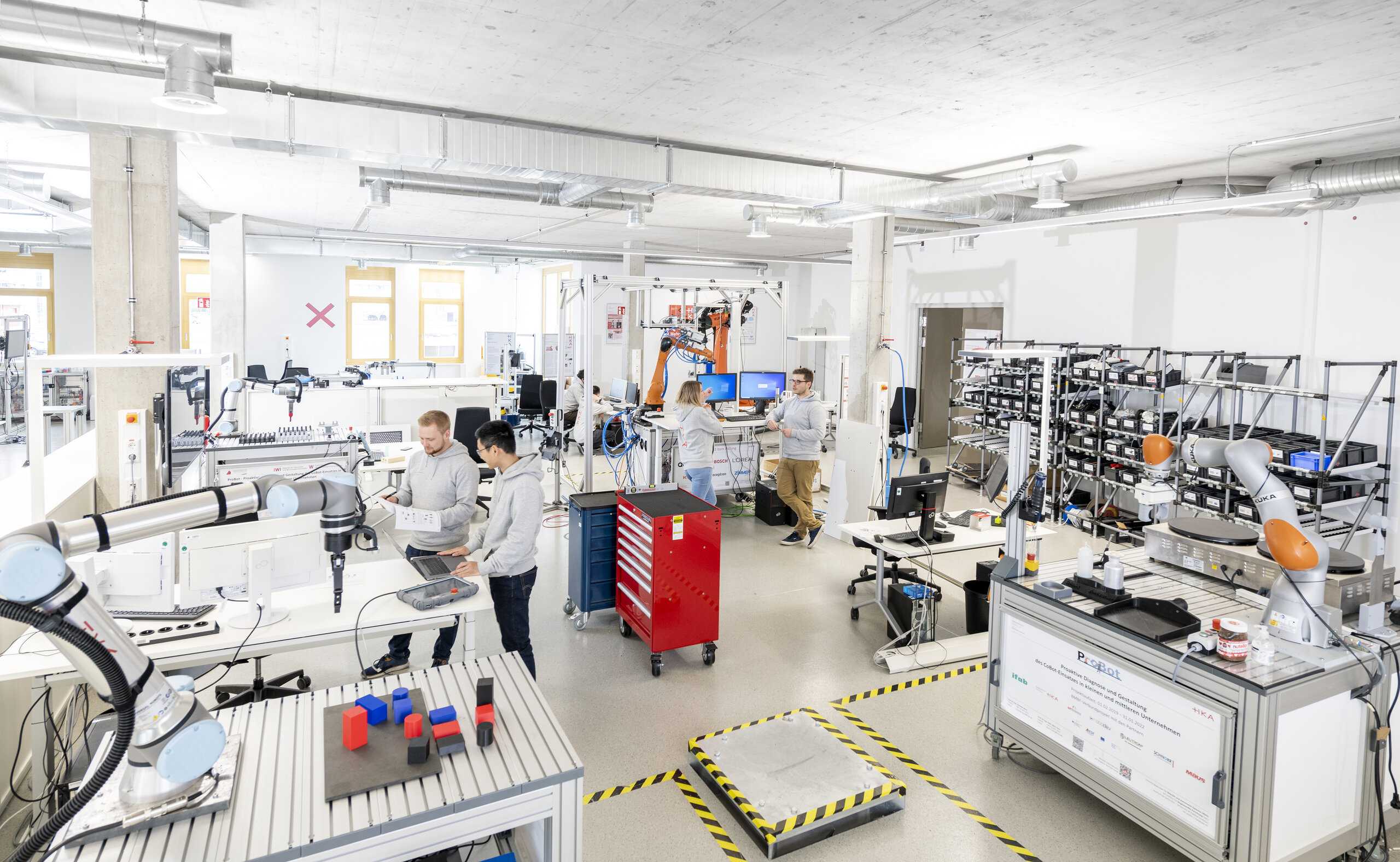 Cross-faculty Research Area for Robotics and Artificial Intelligence
Our research area features several stationary robot cells with robots from KUKA and Universal Robots. The portfolio is supplemented by several mobile robot systems from Neobotix, Scitos and KUKA. Most of the robot systems are equipped with gripping systems from Schunk, Zimmer and Schmalz as well as with camera and image processing systems from RoboCeption, Cognex, Helios and Intel.
The programming of the robot systems is partly realized via the respective manufacturer-specific languages. Some systems use the Robot Programming Suite (RPS) from Artiminds or the drag&bot OS from Drag & Bot GmbH. In most research projects, the robot systems are programmed with the open source framework ROS2.
In the field of robot simulation, the laboratory is equipped with 60 KUKA.Sim licenses.
For image processing, standard software systems such as MVTec HALCON and Cognex VisionPro are used as well as self-developed systems based on open source frameworks such as OpenCV and TensorFlow (Deep Learning).
Research projects currently ongoing in the research area include the following main topics: