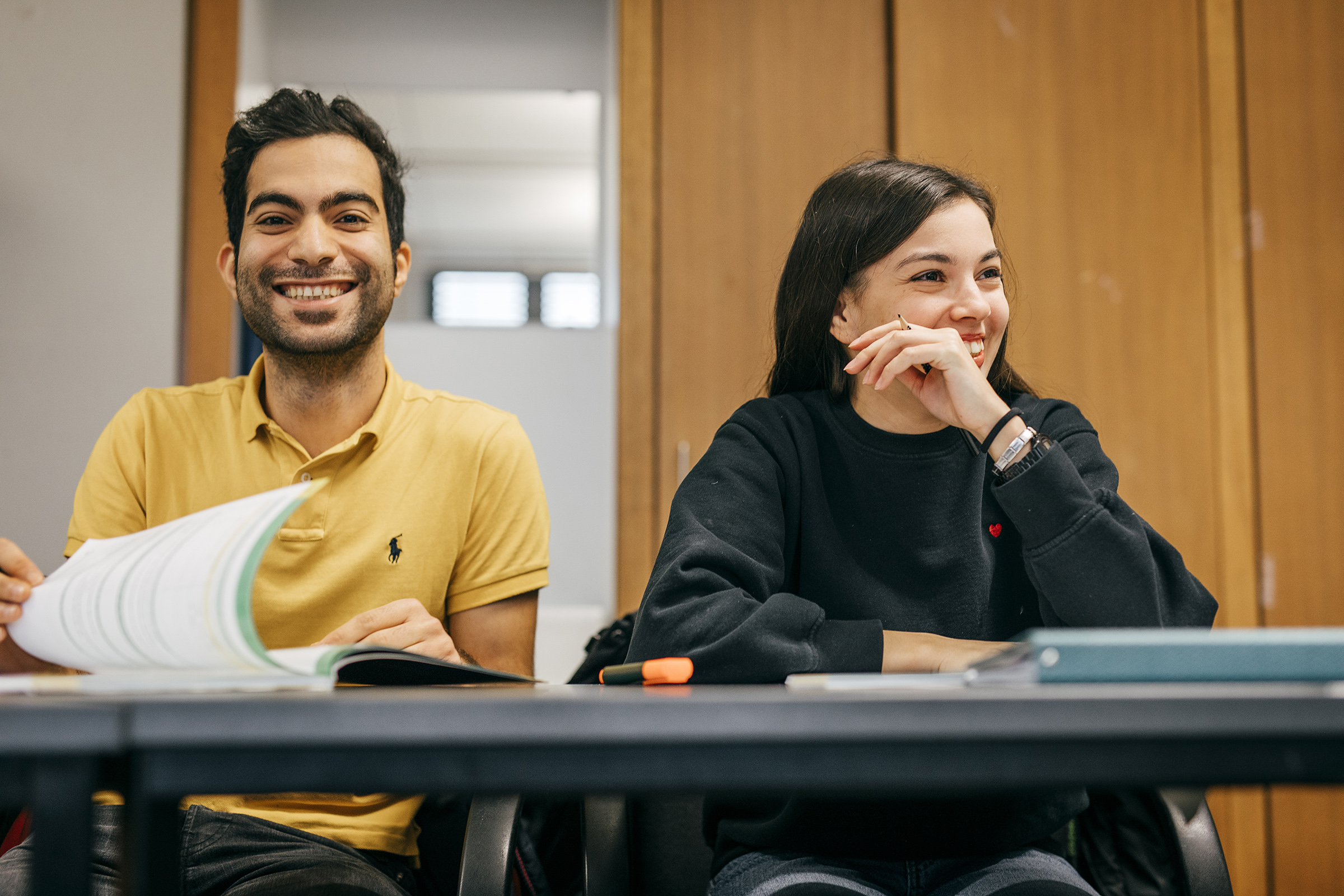 Which university suits me?
Orientation event for pupils
For many subjects, prospective students are faced with the decision of which type of higher education institution they want to study at. In engineering and economics in particular, many degree programmes are offered simultaneously at different types of higher education institutions.
That's why we provide information
the Baden-Wuerttemberg Cooperative State University Karlsruhe (DHBW)
the Karlsruhe University of Applied Sciences (HKA)
the Karlsruhe Institute of Technology (KIT)
in a joint information event followed by a panel discussion on the three types of higher education institutions and the respective study opportunities.
The info evening took place
on Tuesday, 28. March 2023
at 18:00 o'clock
at Dualen Hochschule Baden-Württemberg Karlsruhe
Audimax
Erzbergerstraße 121
76133 Karlsruhe
Event schedule
Professor Dr. Alexander Wanner, Vice President for Teaching and Academic Affairs, KIT, Professor Dr.-Ing. Roland Küstermann, Prorector and Dean Faculty of Technology, DHBW Karlsruhe, and Professor Dr. Angelika Altmann-Dieses, Prorector for Studies, Teaching and International Affairs, Die HKA, will provide information. After the presentation of the three universities and their study programmes, students of computer science will report on their everyday studies and their experiences at the three universities. Speakers as well as students will take part in the subsequent round of discussions and will also be available to answer questions from the audience.
Advisors from the three universities can also be interviewed on site.
Parents, teachers are also cordially invited. Registration is not required.