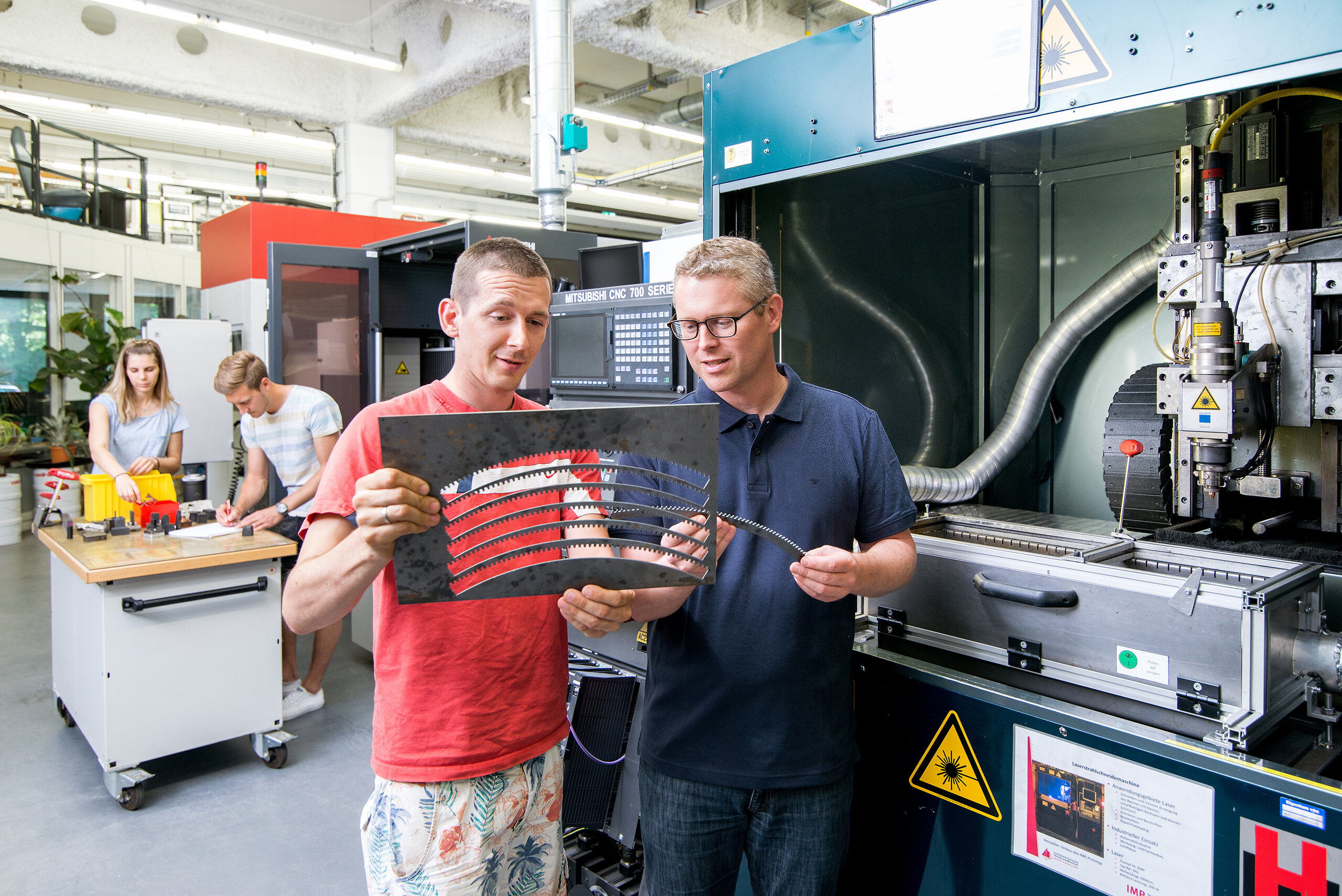 Contract and collaborative research
As a university of applied sciences, we conduct practice-oriented and application-ready research and development. The results flow into the education of our students and enrich our teaching with study projects on current topics. Thus, as a potential future employer of our graduates, you can indirectly benefit from our research activities.
Because of their practical relevance and readiness for application, our researchers have an increased interest in and often already have experience with cooperations both in the private and the public sector. If you would like to benefit directly from such a research cooperation or if you have a research assignment for us, we look forward to hearing from you.
Research and development results based on academic activities at HKA should fundamentally serve the public good. Through cooperations, spin-offs, patent and trademark applications as well as publications, we promote the implementation and use of the results of research and development in practice as well as free access to scientific information.
As a university of applied sciences, we have a well-developed network with small and medium-sized enterprises, local chambers of industry and commerce and accelerators in the region. We support the structured and scalable development of start-ups. The basis for this is the utilisation and transfer of results from applied research. The goal of various projects at our [X]Lab is the founding of start-ups together with small and medium-sized enterprises as well as start-ups from our university.
Current endowed and splitting professorships
We would like to thank the sponsors of our endowed professorships and cooperation partners of our splitting professorships for this special form of technology transfer. The holder of a splitting professorship works partly in a company or research institution and partly as a professor at the university.
Steinbeis Transfer Centers
In addition, under the umbrella of the Steinbeis Network, our researchers offer services for you as a partner according to private-sector rules in so-called Steinbeis Transfer Centers: from training and consulting to specific development projects. The Steinbeis Transfer Centers of our researchers cover a wide range of topics: from Construction and Facility Management to Renewable Energy and Storage Systems to Visual Information and Knowledge Transfer.
Steinbeis-Haus Karlsruhe (SHKA) offers you, as a small or medium-sized company, the opportunity to intensify your exchange with our university by renting space on our campus. The innovation center, built in 2015, has 5,000 m² of usable space for offices, laboratories, a conference room and a cafeteria, some of which are used jointly by small and medium-sized companies and our researchers. Alongside Steinbeis Transferzentren GmbH at HKA, Steinbeis-Haus Karlsruhe is a product of the long-standing collaboration between our university and the Steinbeis Network.
Networks for technology transfer