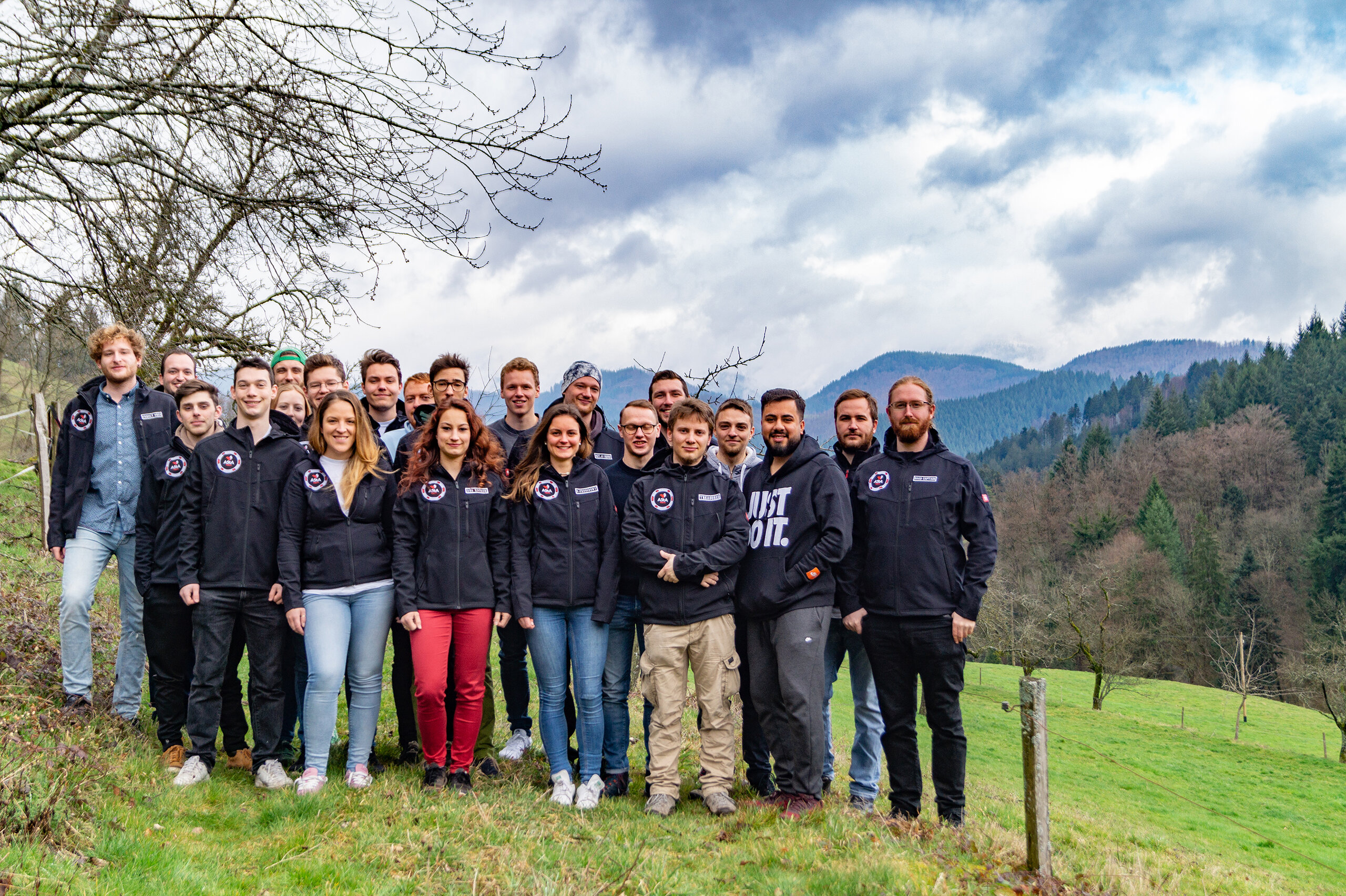 THE AStA
Do you wonder what that glass box down in the A-Bau actually is and what goes on inside it? What do they do? AStA? "AStA" is the abbreviation for "Allgemeiner Studierendenausschuss" (General Students' Committee). The AStA is the executive body of the student body and is elected and controlled by the student parliament. The student parliament, or "StuPa" for short, is in turn elected by all students every year.
What makes us and our AStA special
AStA - the general student committee of Karlsruhe University of Applied Sciences. In formal terms, we are the contact for all problems, ideas, questions and wishes of the students and student bodies at the university. But that's not all by a long shot!
... in short, we are a team and we work together!
The AStA structure
In the AStA there are two board members and two financiers. These four people make up the executive board. Together with the eight heads of unit and their deputies, they have voting rights in the AStA
For more information, take a look at our website: www.asta-karlsruhe.de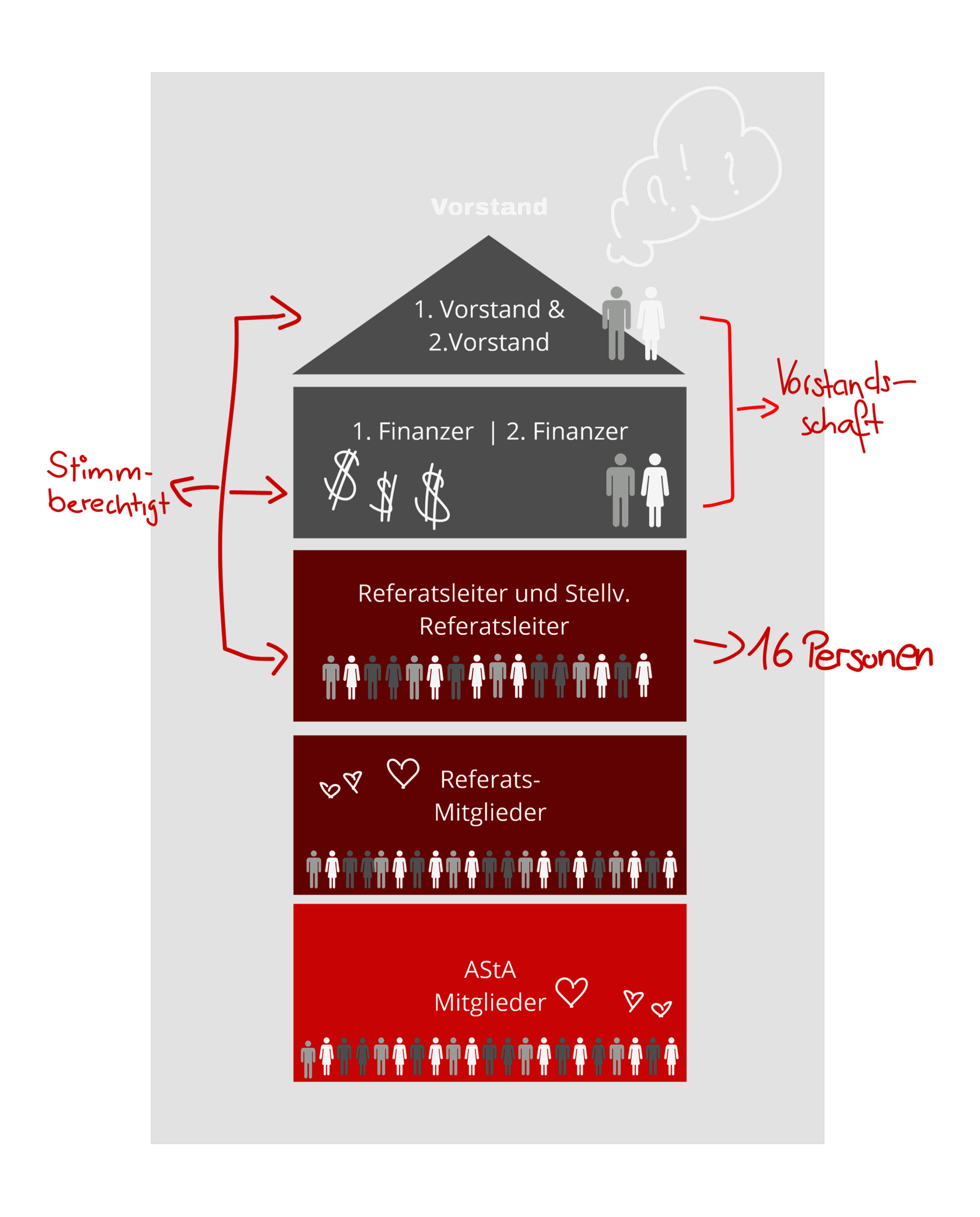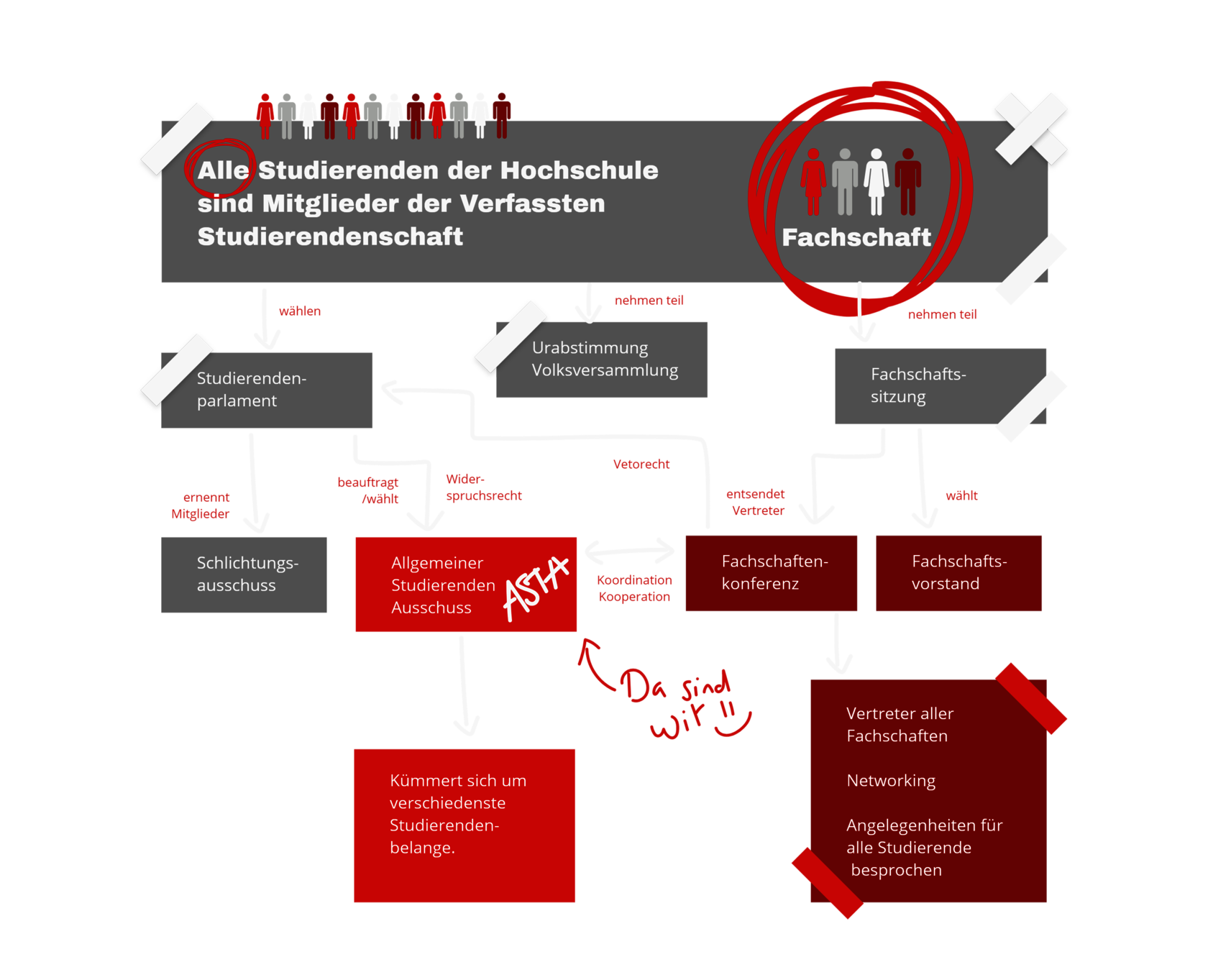 Departmental councils
The Fachschaft (FS) initially refers to the students of a faculty; accordingly, there are six of them at the university. In colloquial terms, however, it usually refers to the active student council, i.e. students who are committed to helping others in the department. As a rule, the dean is also happy to accept the advice of the student council. The organisation within a student council is up to the student council itself. The active student council can often help you with study-related questions, as it consists of students from different semesters. Often they have already faced the same or similar problems as you. They organise introductory events for first-year students ("O-Phase"), often manage collections of old exams and their solutions, and occasionally organise other events such as lectures and, of course, student council parties.