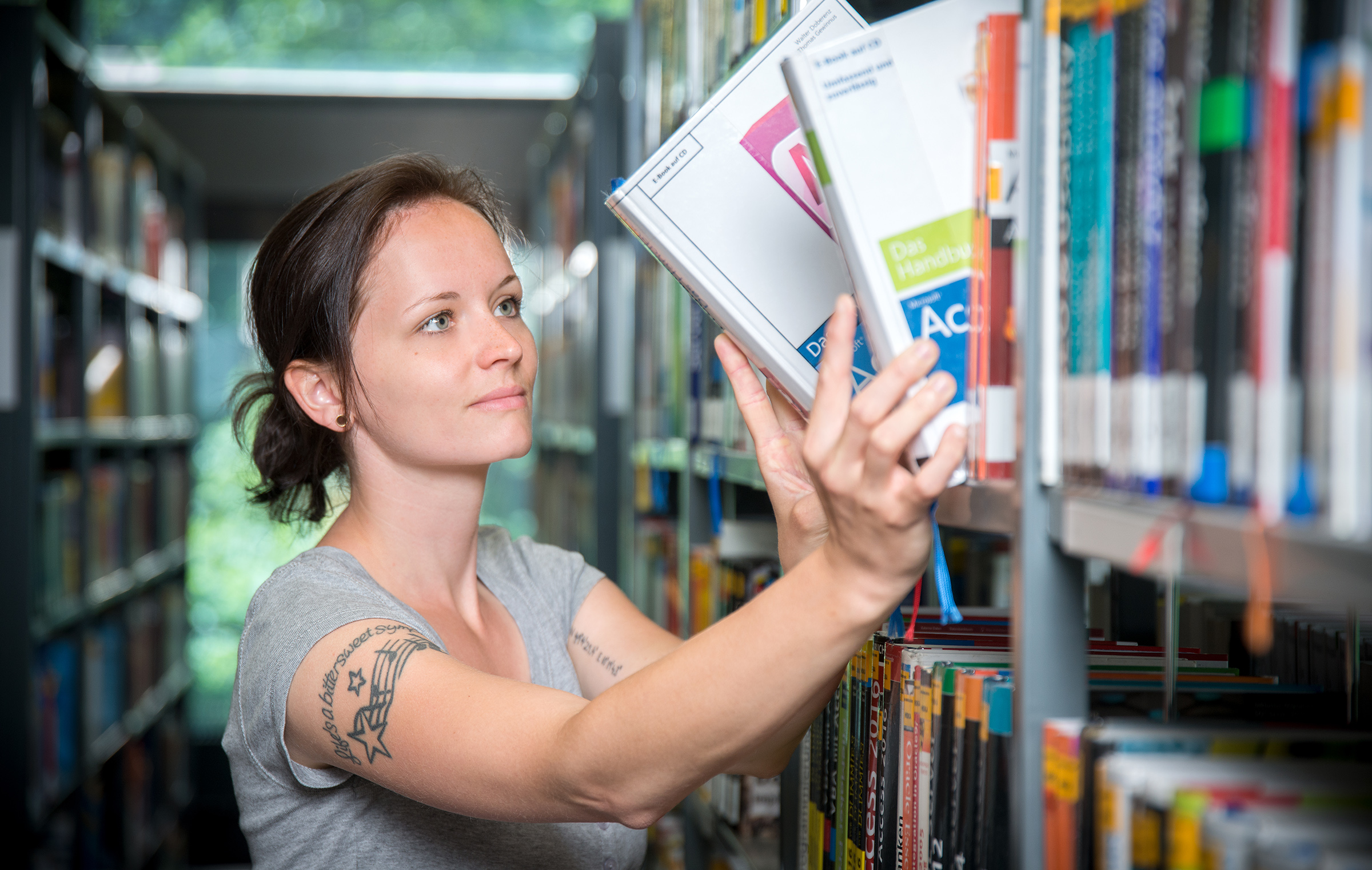 Literature supply and learning spaces
The library of the HKA is a branch library of the KIT Library and is responsible for the supply of literature within the Karlsruhe University of Applied Sciences. It is located in building A/upper floor on the campus of Karlsruhe University of Applied Sciences. The Campus-Card serves as a library card. This must be registered for use at and activated on site.
Lending and literature search
Here is the most important information on how to use the library and the rules of the game. All other services, such as literature searches in the KIT catalogue, can be found via a separate section of the KIT librarywebsite.
News
Online courses
The online course "Good Scientific Practice" is unlocked on ILIAS for all students at Karlsruhe University of Applied Sciences. The course shows which rules and norms of the scientific system are already relevant during studies and how research is conducted honestly. Interested students can work through the course individually at any time. The course was developed as part of the state-wide project helpBW, which is being realised under the leadership of the Karlsruhe Institute of Technology (KIT) in cooperation with the Karlsruhe University of Applied Sciences and other universities in Baden-Württemberg. Other online courses in the area of information and writing skills are currently being developed.