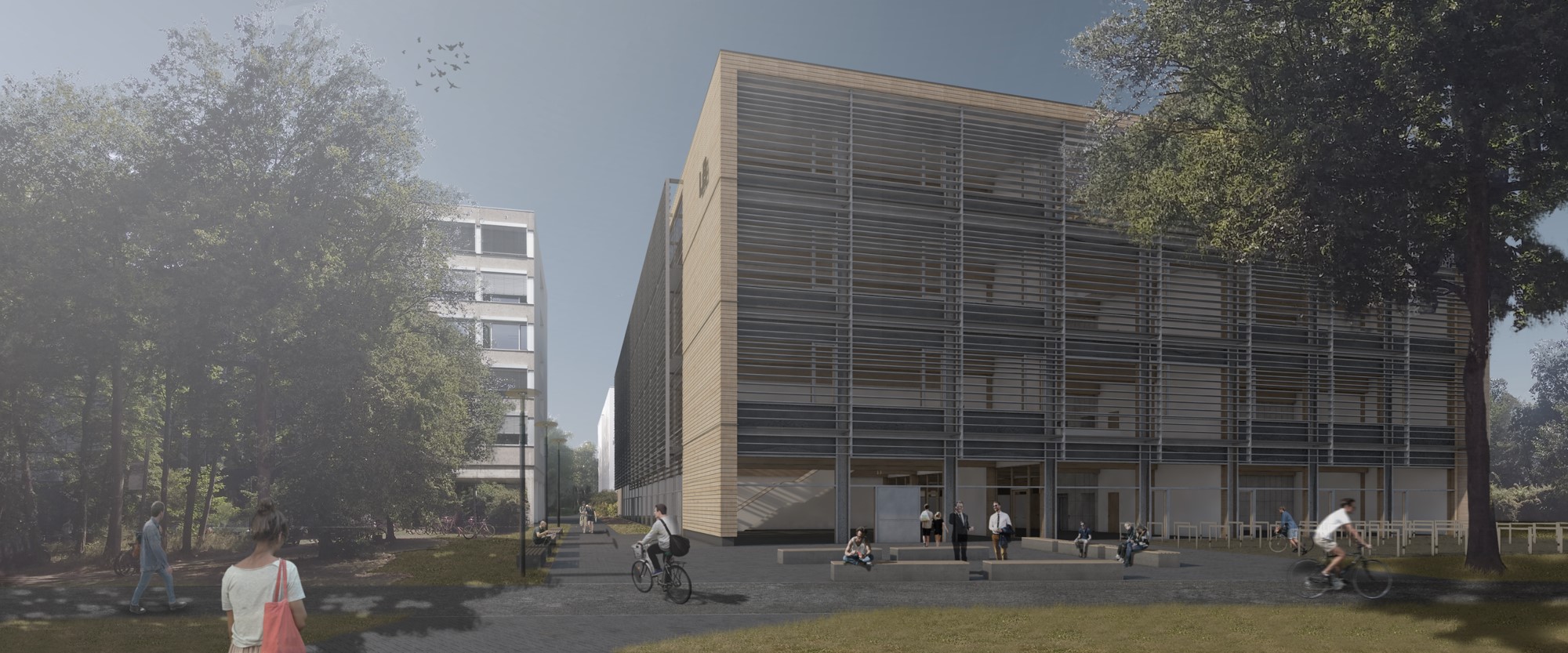 The campus of Karlsruhe University of Applied Sciences is located in the middle of the city and at the same time in the countryside, to the west of the Palace Garden and on the edge of the Hardtwald forest. Five of the six faculties are located here on an approximately 10-hectare site. The inner-city campus buildings are all within easy walking or cycling distance. The Bruchsal branch campus is only a good 20 km away from the main Karlsruhe campus. Approximately 80,000 m² of gross building space is available to the approximately 8,000 students, more than 200 professors, over 600 academic and administrative staff, and around 400 lecturers.
The green open spaces with many trees are unique, inviting people to study, linger and get together under the blue sky typical of Karlsruhe on most days of the year. The tree population binds CO2 and improves the microclimate.
Campus Map of Karlsruhe University of Applied Sciences
Aerial view Karlsruhe
The master plan consists of three integral areas: Sustainable buildings and green open spaces – emission-free mobility – strengthening the sense of community. This makes the campus climate-positive in two senses. On the one hand, in terms of reducing harmful emissions such as CO2, and on the other hand, as a high-quality place that contributes to the positive climate between the people on campus.