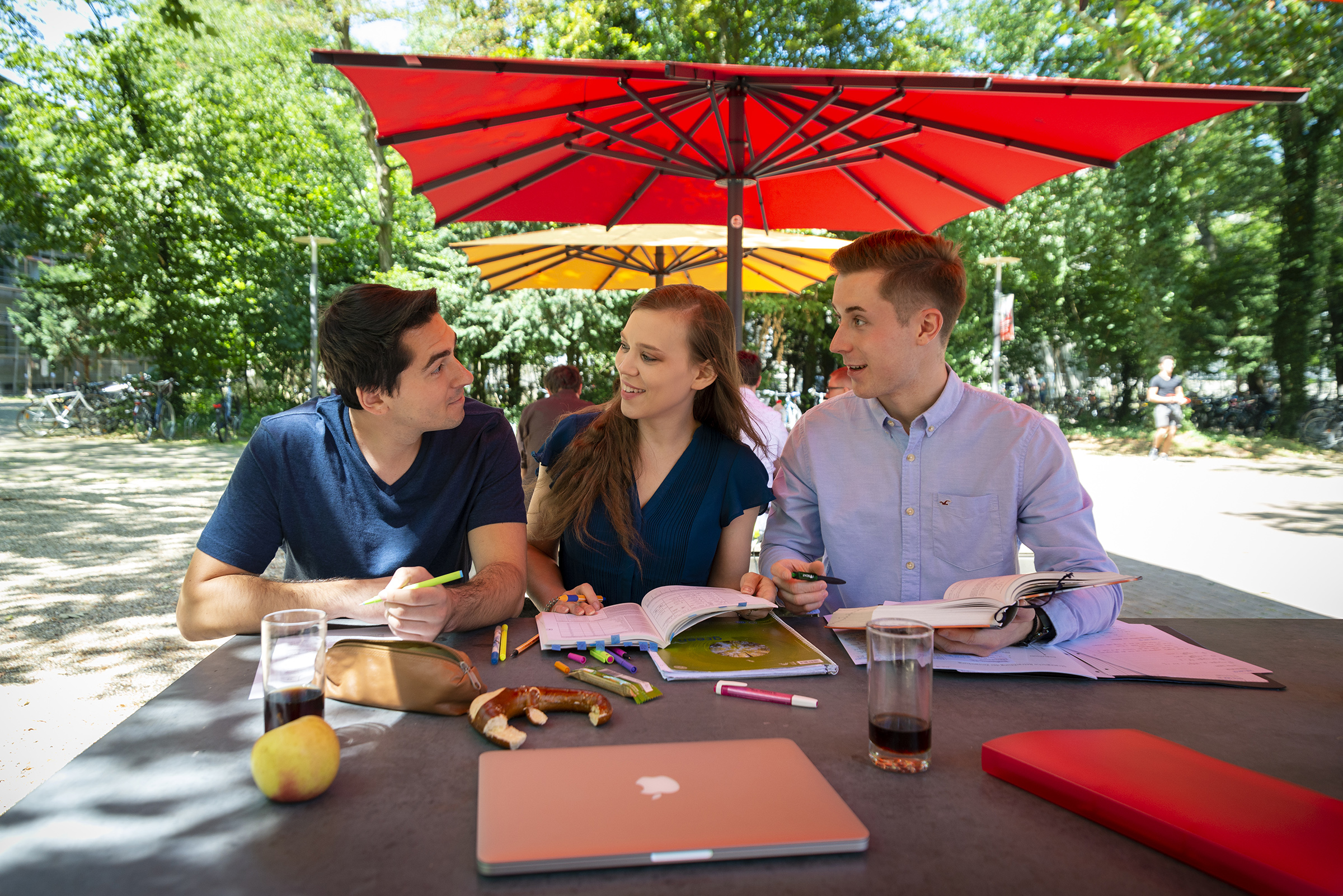 Tips for international students
Whether you are studying for a degree at HKA or have come to the university from a partner university for an exchange semester, you are now part of a large and diverse International Student Community in Karlsruhe, for whom there is much to discover and experience in our city.
On this page you will find information about organizations and possible activities in Karlsruhe that are especially interesting for international students.
Organizations / Recreational Activities
Doctors in Karlsruhe
Here in Germany you only go to the hospital in emergencys (e.g. after an accident, head injuries, with a very high fever or other life threatening symptoms). You can then also call 112.
In case of illnes or non-lifethreatening problems you go to a general practioner (German: Hausarzt or Allgemeinmediziner). On this website you can search doctors based on their specialication and language skills. Please always call the practice before you go by. You can also use Doctolib to look for doctors and to make appointments online.
If you need medical help on the weekend, on holidays or at nighttime but you are not in immediate danger, there is also a general medical hotline reachable under 116117 (Städtischen Klinikum; Franz-Lust-Straße 31, 76133 Karlsruhe).
Also worth knowing:
Karlsruhe is the city of short distances and everything is flat, so it's perfect for cycling! Where can I find a bicycle? The city of Karlsruhe organizes auctions of lost property from time to time, including bicycles. You can also get a used bike cheaply at flea markets or through the usual online portals.

Many students in Karlsruhe live in shared apartments (WGs). Everyone has his/her own room, but kitchen and bathroom are shared. Moving into a WG yourself is a typical student experience and you can quickly make connections in the city and find new friends for life. Absolutely recommendable!

Would you like to improve your German and teach others your language at the same time? Then sign up for the Tandem plus program.

Carsharing – if you ever need a car.

Weekly markets: At the weekly markets you can find fresh and seasonal products. Here you can see when and where they take place.

The city of Karlsruhe has annual events, e.g. city festival, Schlosslichtspiele, Christmas market, fairs. The calendar of events can be viewed here.

The city of Karlsruhe offers an extensive international cultural program.

Upon presentation of your Campus Card you can often receive discounts on admissions or even in stores.
Starting at HKA
Do I need a visa to study in Germany? What about health insurance? And how do I get to Karlsruhe in the first place? For answers to these and other questions about starting your studies at HKA see here.