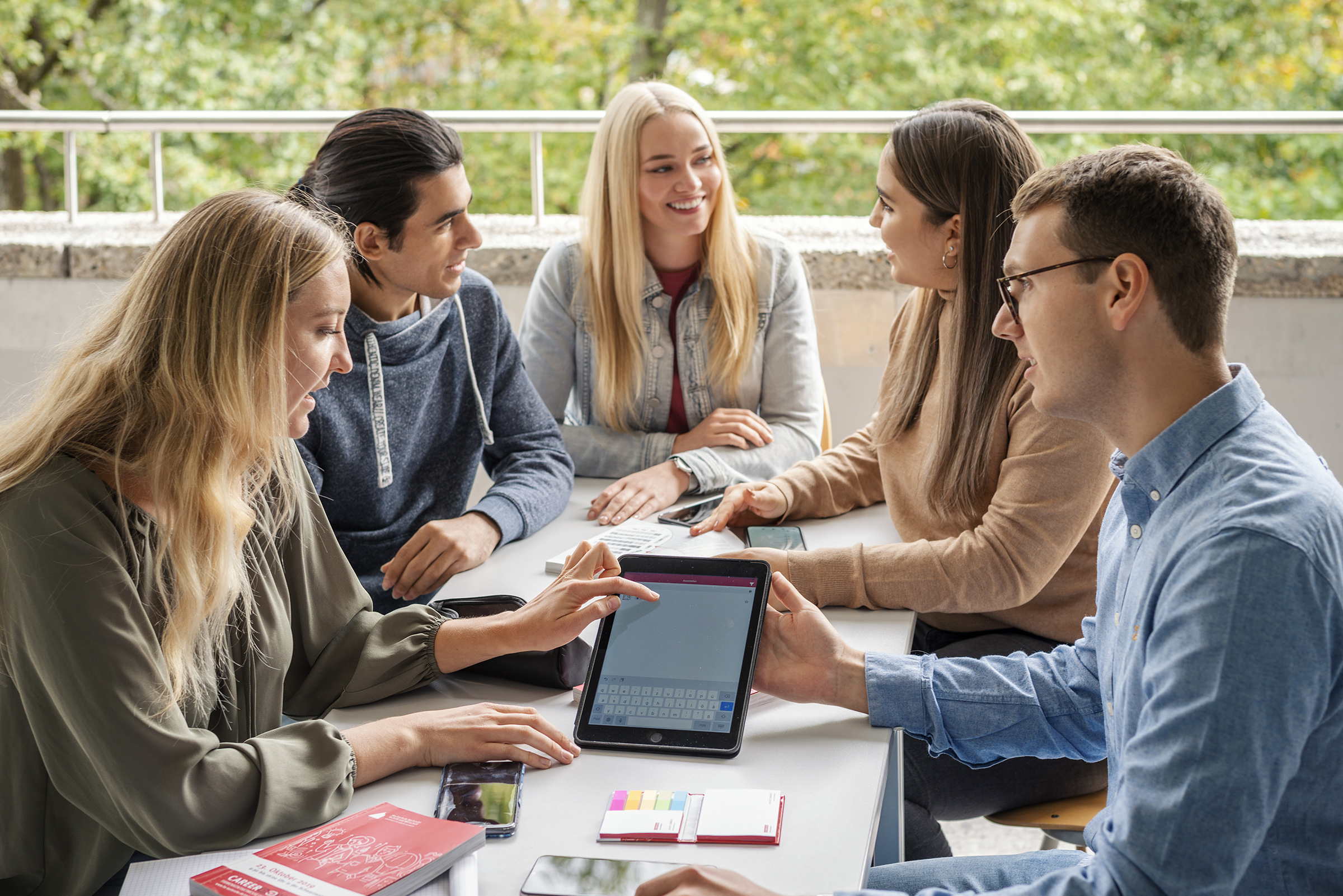 Students who want an international study experience, but are unable to go abroad for a semester or two, can take advantage of short-term programs and the steadily expanding range of courses offered with an international orientation.
These can be courses with integrated project stays abroad, but increasingly also virtual courses that HKA develops together with foreign partner universities, for example in the scope of the Bachelor International-Program together with the TAItech alliance of Taiwanese universities, or with the INGENIUM alliance of ten European universities. The new Blended Intensive Programmes (BIPs) under Erasmus+ are also part of this. In these courses students stay (mostly) on campus in Karlsruhe while learning and working on projects with students from all over the world. The benefit is that students can gain valuable intercultural experience "at home" and prepare for an increasingly globalized working world.
Even outside of these international cooperation programs, you can of course study in English at HKA, and thus in what is by far the most important international lingua franca. In addition to one Bachelor's and three Master's programs that are taught entirely in English, there is an International Program of English-language courses from the Extracurricular Studies program and from the individual degree programs. This offer is aimed equally at exchange students from our partner universities and regular students at HKA who would also like to take individual courses in internationally mixed groups and in English as part of their German-language degree programs.
The new Bachelor International study option takes into account participating in courses that follow the "International@home" principle to the extent of up to 30 credit points according to ECTS. In the same way, the Certificate of International and Intercultural Competence (CIIC) recognizes not only foreign language skills but also intercultural competences acquired "at home" in the corresponding Extracurricular Studies courses, or in virtual or hybrid international courses.
Other certificates you can earn by taking part in courses from the International Program include:
International Certificate in Personal Development
This series of courses addresses aspects of personal development. The courses teach students time management, presentation skills, or leadership skills. In addition, these courses explore may be expected in the global workplace.
International Business Certificate
These courses teach students essential knowledge and skills in international business management, such as international marketing or design thinking. In addition, the courses prepare students for a global work environment.
Students who wish to improve their English can attend the courses offered by the Foreign Language Institute (IFS). Some degree programs stipulate English language courses.