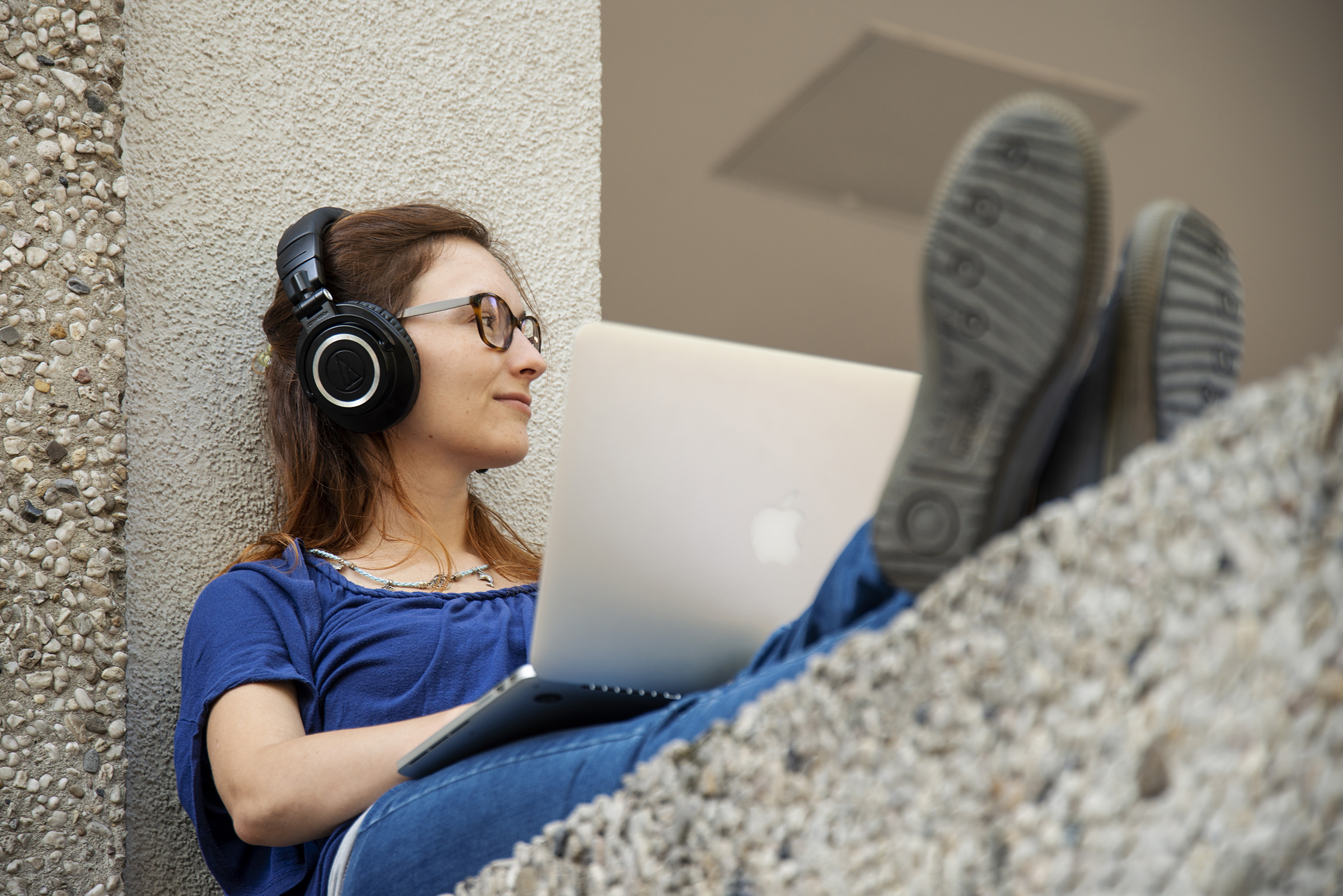 Science and research at first hand
Working at a university means having your finger on the pulse of the times. Accompanying young people on their educational path and giving them decisive impulses for their lives is a fulfilling and meaningful task. As a university of applied sciences, we also make a relevant contribution to society by producing innovations and addressing the pressing questions of the future. How do we want to design sustainable mobility in cities and in rural areas? How can we ensure energy supply with renewable energy sources? Or how can we advance digitalisation? These are just a few of the questions we are addressing. With a particularly broad spectrum of research topics, HKA occupies a top position in Baden-Württemberg. And whether you teach and research with us as a professor or make your contribution as a staff member, you are part of this exciting environment and help shape it.
The Karlsruhe University of Applied Sciences is one of the largest and most research-intensive universities in Baden-Württemberg. It employs around 200 professors, more than 330 academic staff and around 270 administrative and technical staff. In addition, more than 400 lecturers support the teaching activities.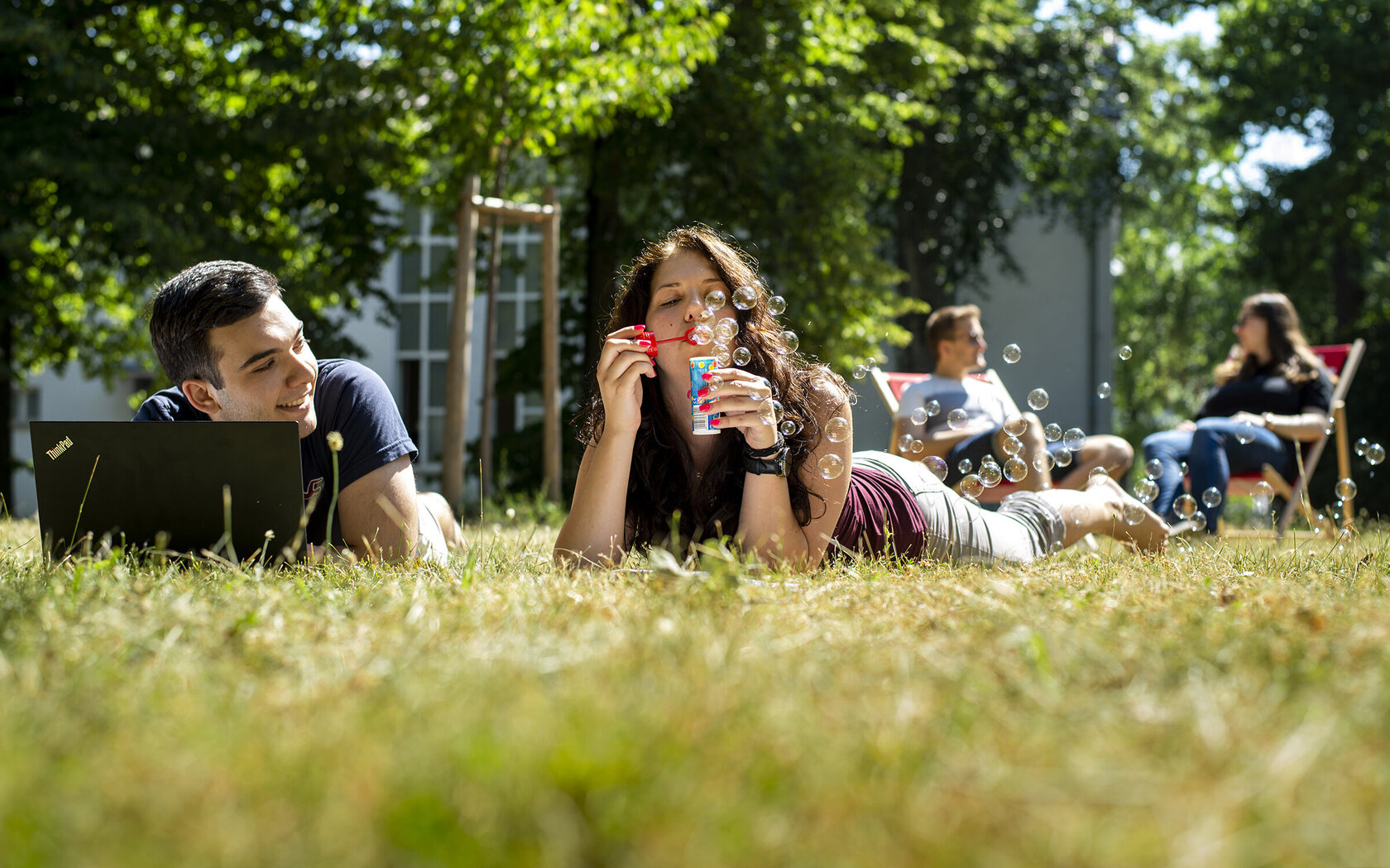 Mission statement and corporate design
If you ask someone on campus about the values that HKA stands for, you would probably get at least one of the three attributes in reply: practical, competent, passionate. We not only create knowledge that is applied, but we also have a lot of fun doing it!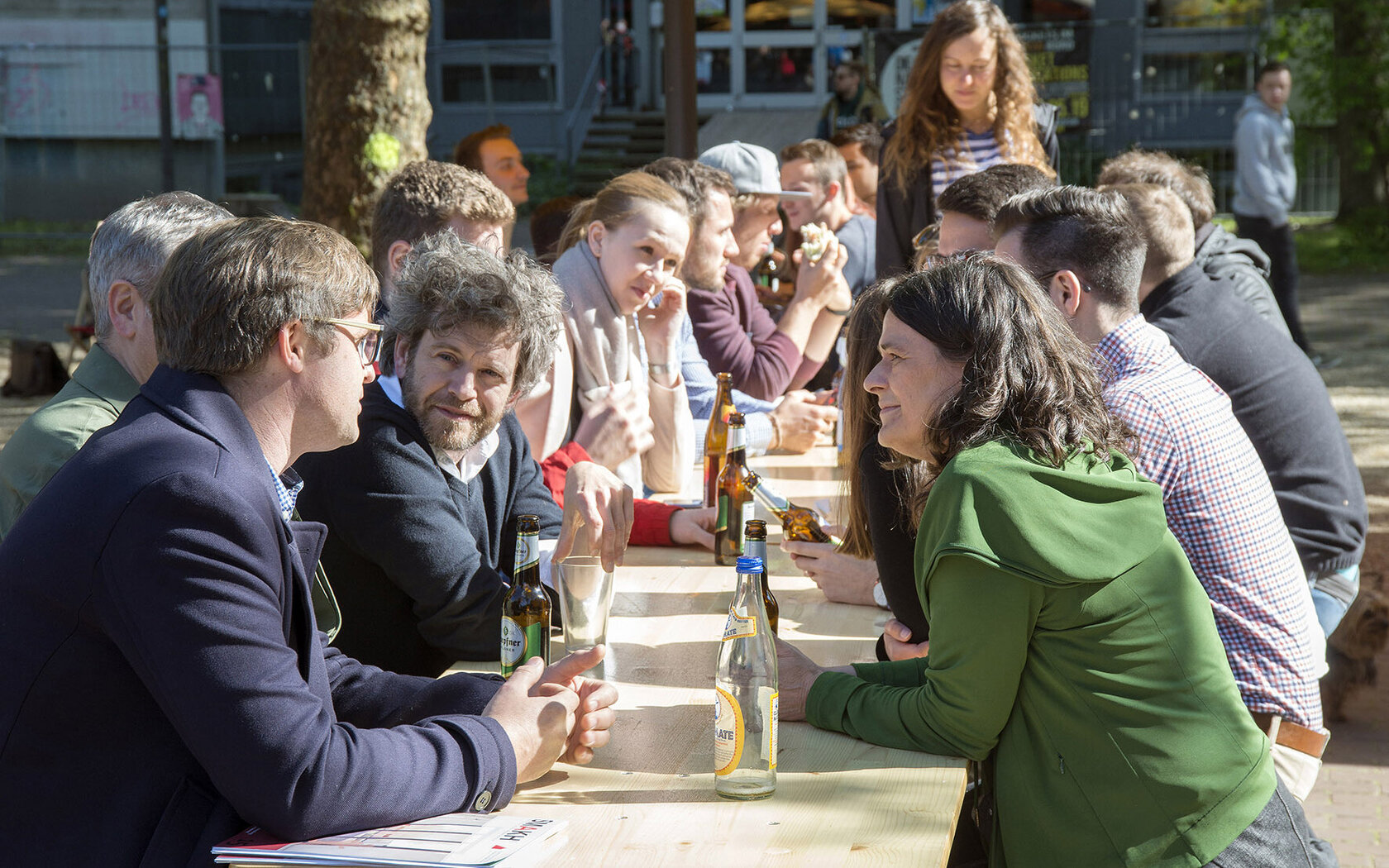 Recurring celebrations and events on campus are an important part of university culture. They can be festive, such as the annual academic celebration, where the best graduates of a year are honoured, or relaxed with a DJ and beer benches, such as the Campusfest or Campus Day. In any case, the highlights in the schedule offer good opportunities to talk and exchange with each other.
Based on a close cooperation with the Karlsruhe Institute of Technology (KIT), we can offer our employees a broad sports programme in 70 different disciplines and 340 courses. You also have access to walk-in, a centre for fitness, health and diagnostics at the KIT Institute for Sport and Sport Science. The "healthy university" working group at the HKA organises a two-day health day once a year, which includes lectures on health topics, fascia training, relaxation exercises, various courses and much more.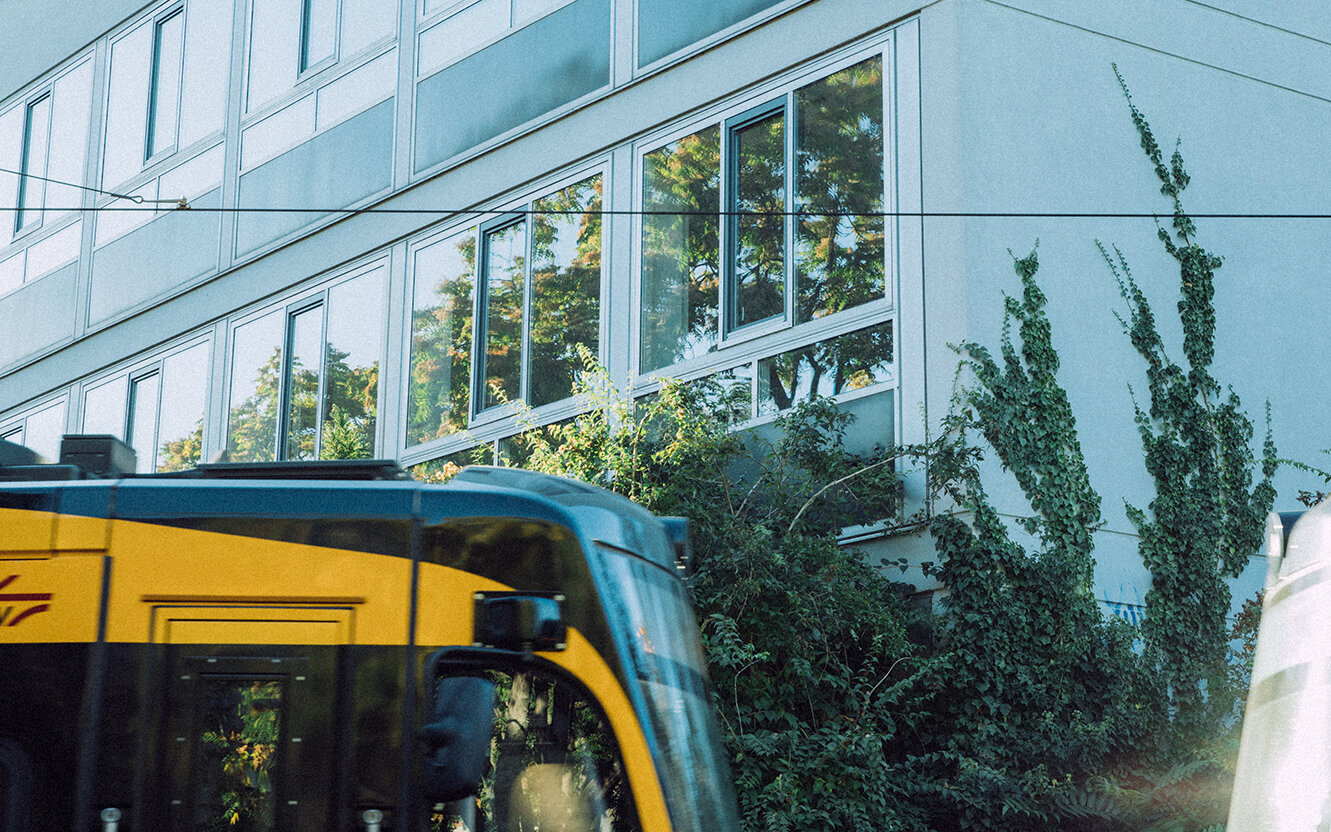 Advantages of the public service
As a large employer in the Karlsruhe Technology Region, we offer above all a crisis-proof job in the public sector, combined with a number of benefits, such as a supplementary pension with the Federal and State Pension Fund (VBL), a subsidy for the use of public transport (JobTicket BW) and discounted food in the refectory and cafeteria. In addition, university members have access to academic facilities, such as the library and the information services in the university network.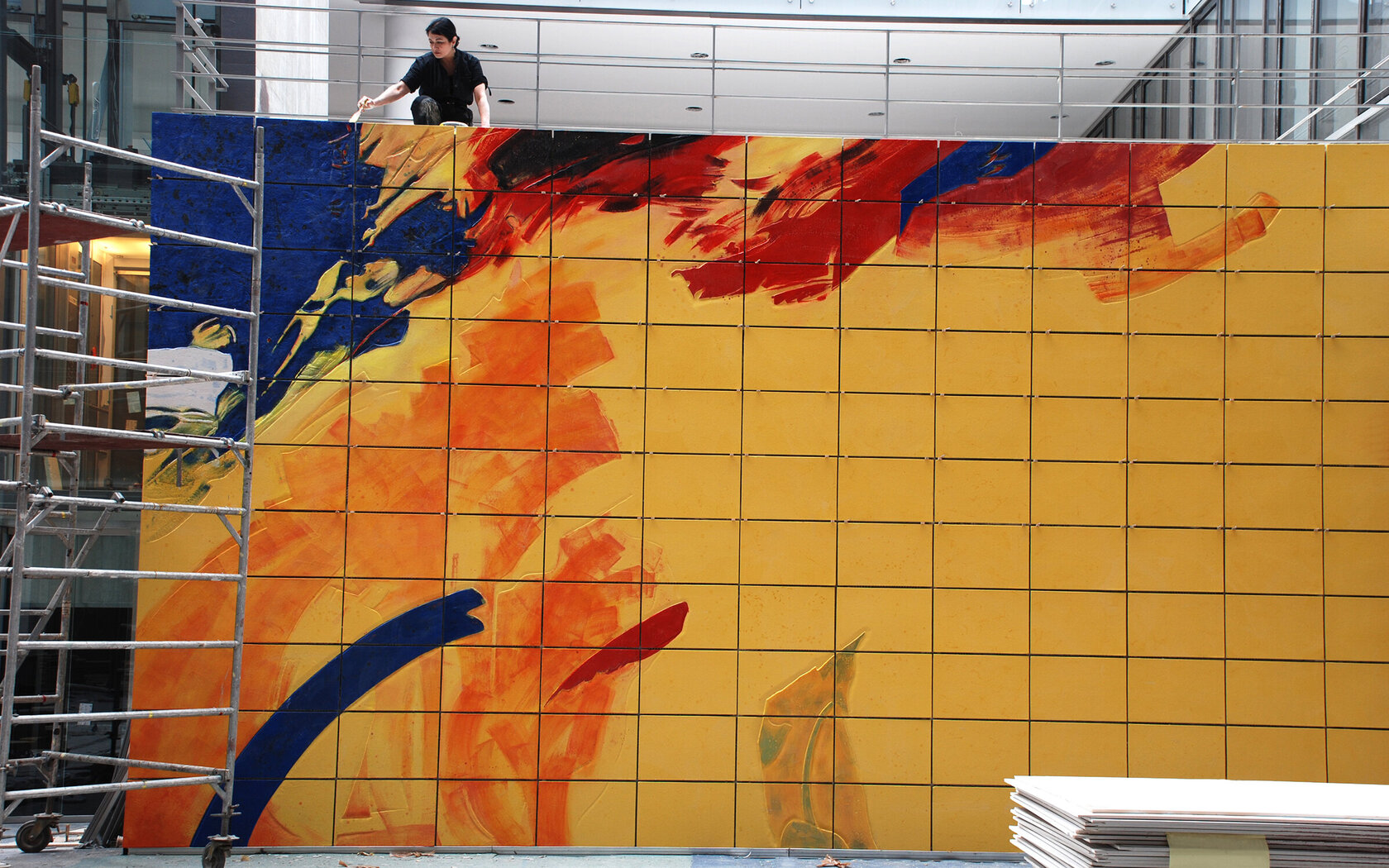 In the European Commission's 2019 Culture and Creative Cities Ranking, Karlsruhe is ranked 2nd in Europe after Florence in the category with 250,0000-500,000 inhabitants. The Centre for Art and Media (ZKM), the Baden State Museum, the State Art Gallery and the Baden State Theatre are significant. The cultural scene is enriched by jazz and rock clubs as well as the cultural centres Tollhaus and Tempel. Major events include DAS FEST, the European Culture Days, the Handel Festival, the Schlosslichtspiele and various film festivals. At the European theatre festival Premières, young directors present their first productions. At the art Karlsruhe and EUNIQUE art fairs, the art and creative scene presents its work.
Cultural offerings in Karlsruhe