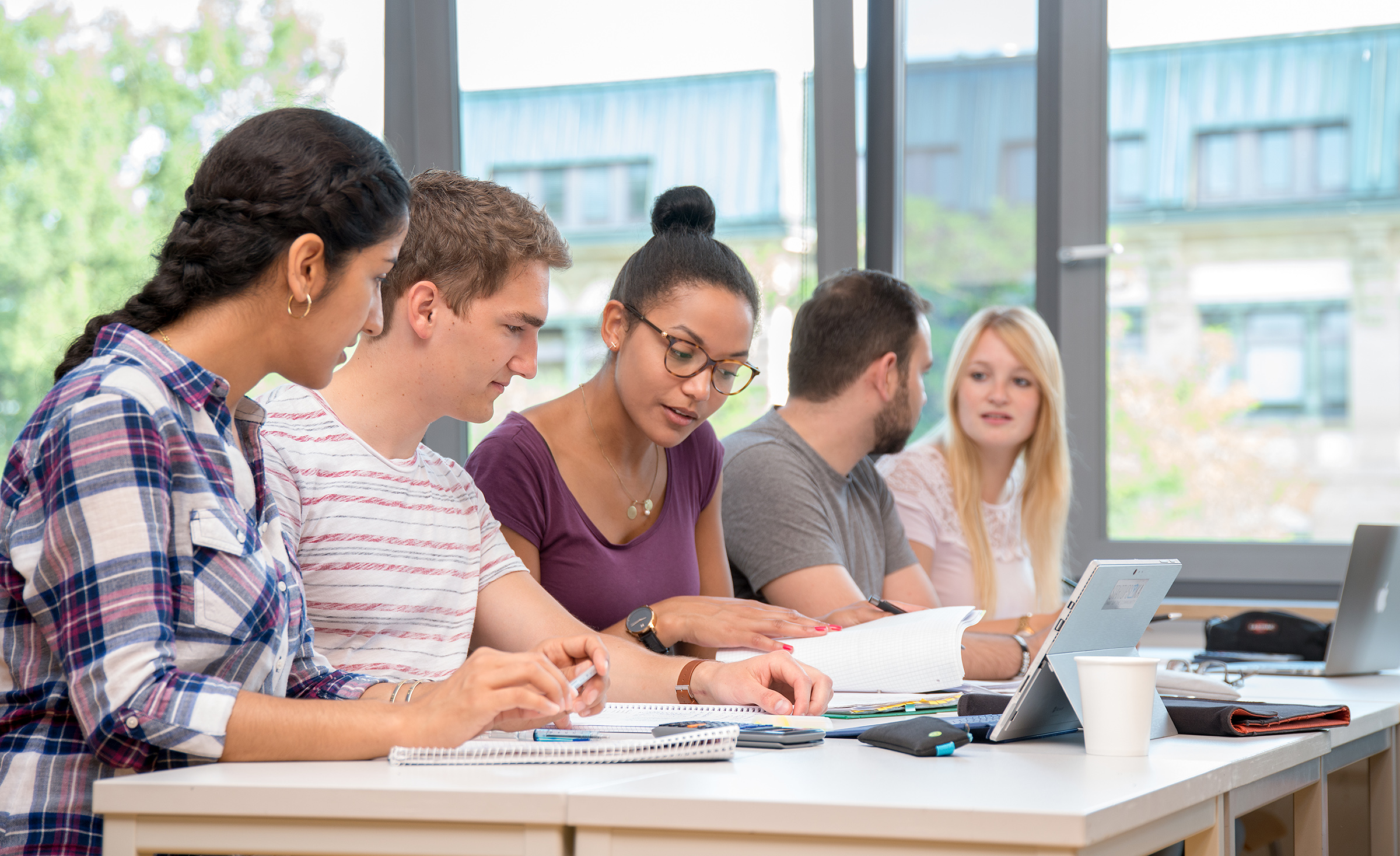 Finding courses in English
Karlsruhe University of Applied Sciences prepares its graduates for an increasingly globalized job market. Therefore, it goes without saying that you can also study in English at HKA. In addition to one Bachelor's and three Master's programs which are taught entirely in English, there is an International Program of English-language courses from the General Studies program and from the individual degree programs.
This offer is aimed equally at exchange students from our partner universities and regular students at HKA who would also like to take individual courses in internationally mixed groups and in English as part of their German-language degree programs.
If you are not yet confident to attend lectures in English at the beginning of your studies the English courses offered by our central Foreign Language Institute (IFS) can help to bring your language skills up to the required level. Some degree programs also make participation in English courses compulsory. For foreign students, regardless of their chosen language of instruction, the IFS offers courses in German as a foreign language at various levels. All IFS courses are free of charge.