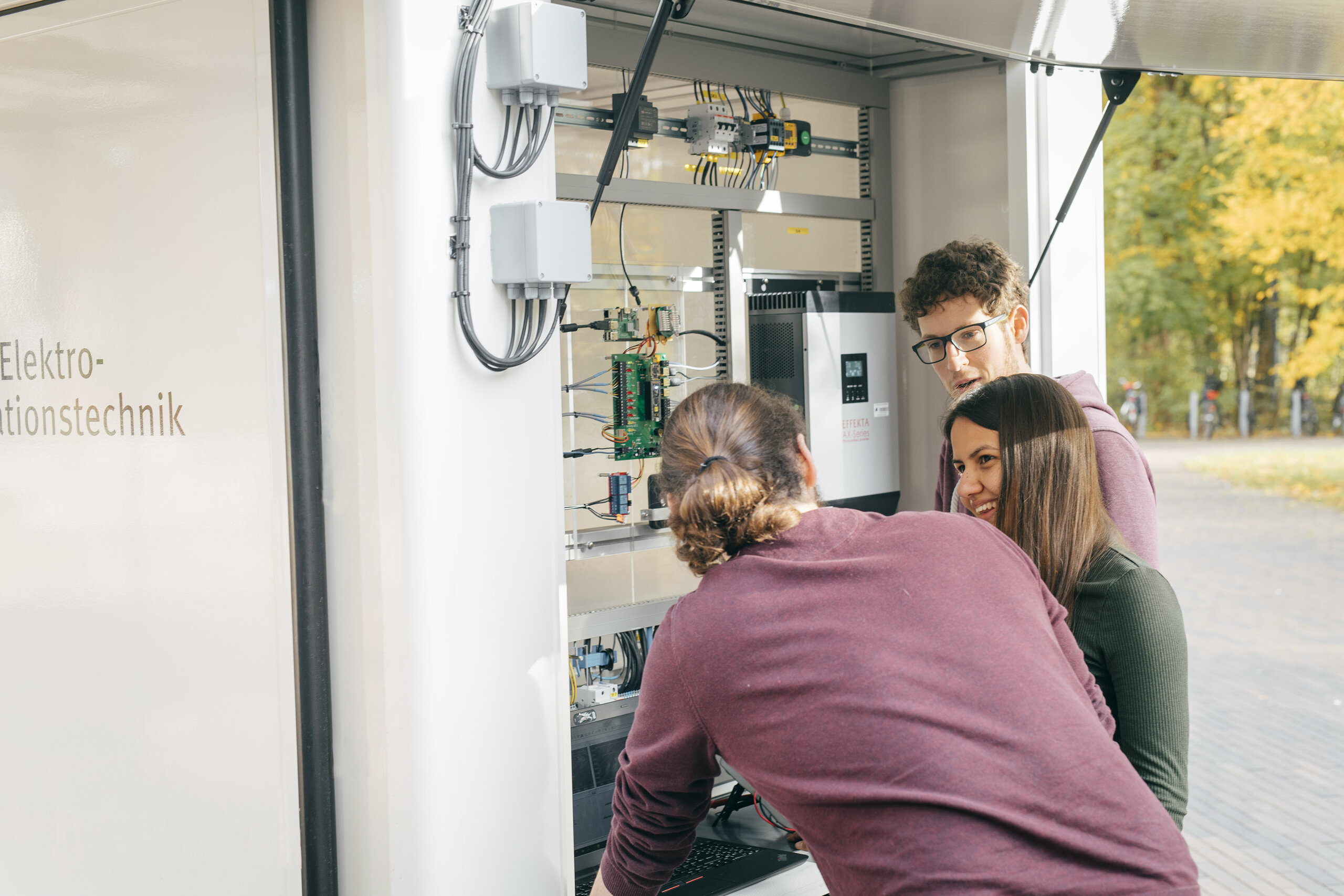 We would be pleased to visit you!
As their final exams come closer, many students are faced with the question of what to do after leaving school. Perhaps a degree in an engineering or business subject would be a good idea? But what exactly is it all about and is it the right thing for me? HKA offers several programs in which students can experience the university and its structures in exciting hands-on projects while they are still at school.
On this page, we have compiled our "HKA meets school" programs: HKA lecturers and students are happy to come to your school, give your students an insight into everyday study life, and carry out projects with school classes. This way, students can form an idea of what to expect at the university. This makes transition from school to university smooth and successful.