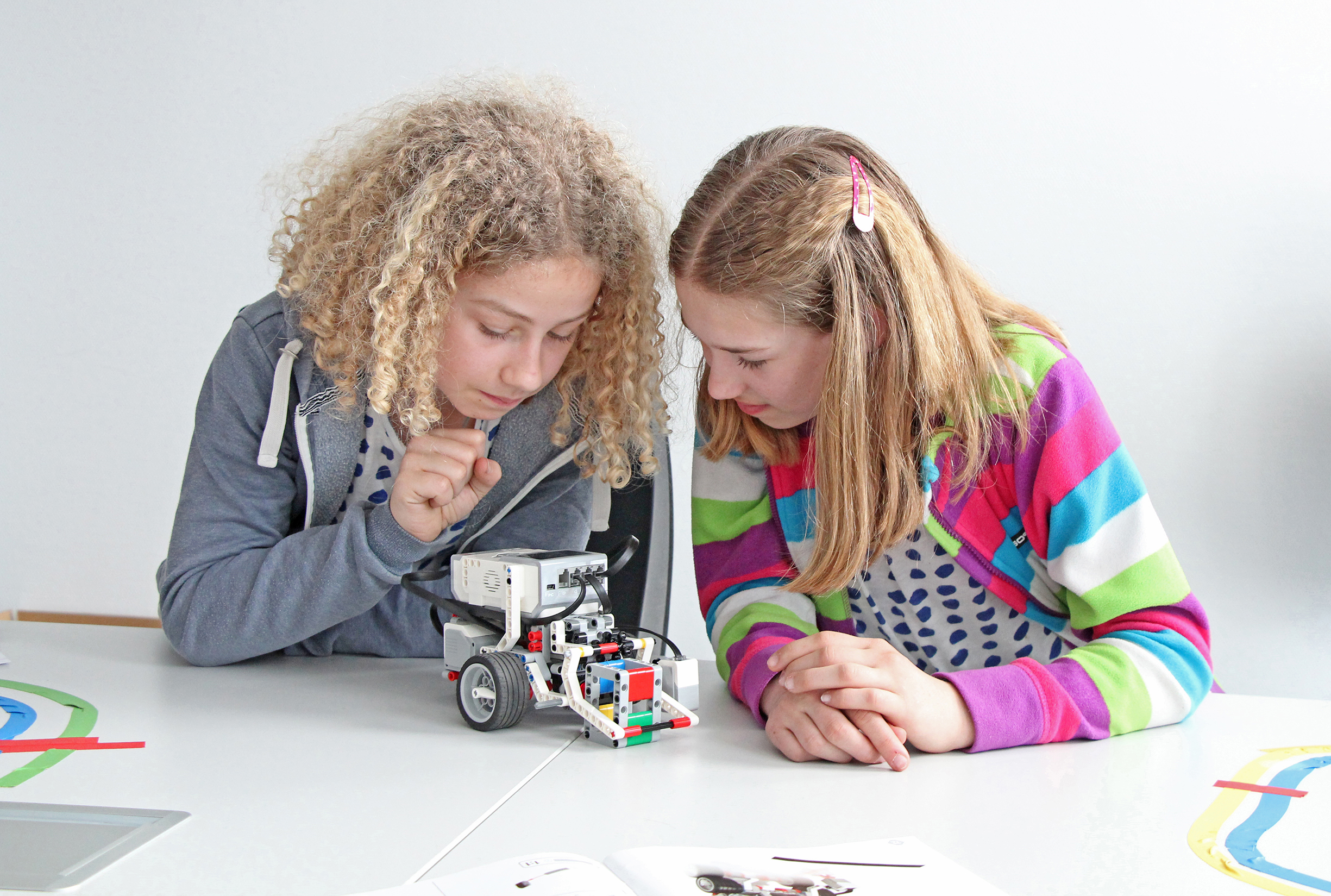 Let's get technical. Girls, lets go!
Try something new on Girls'Day.
Girls'Day is a nationwide day of action on which schoolgirls are invited to get to know courses of study and occupational fields that they rarely consider when choosing an apprenticeship or course of study. Among other things, workshops are offered that show a hitherto unknown and exciting side of computer science, technology and engineering.
We have also been involved in this initiative for many years, usually on site in small groups in laboratories and lecture halls on our campus. In 2021, however, we also tried out something new and cordially invited girls to our digital-only workshops for the first time.
The next Girls'Day is on 28. April 2022.
Our offers will be announced on this page and on the official Girls'Day page