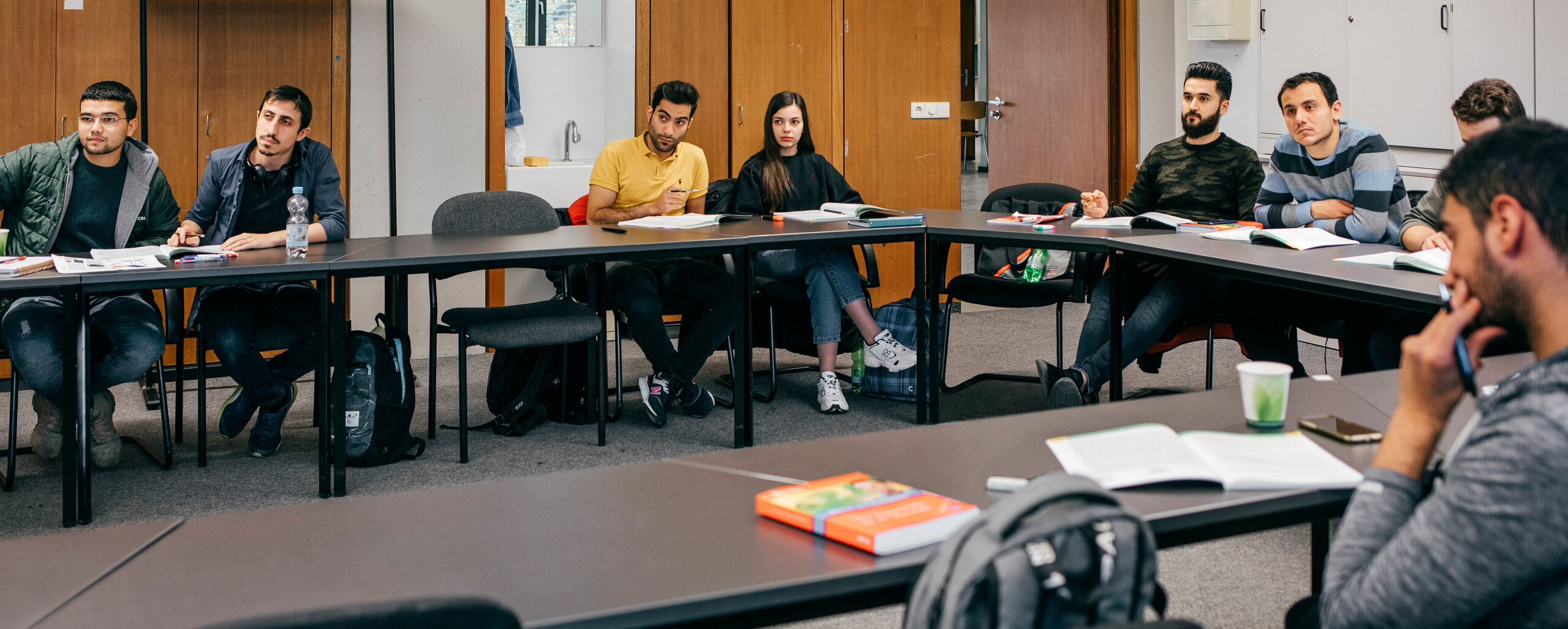 Across the globe English is one of the most commonly used languages. Get prepared to communicate in international teams around the world - improve your English!
Independent User (CEFR B1, B2)
If you want to improve your English and be able to use it confidently in your professional and personal life, then one of the following courses is for you!
We focus on using English to communicate. You will practice speaking in contexts relevant to today's workplace as well as in everyday situations, consolidate your grammar, expand your vocabulary, and improve the accuracy of your language skills.
Do you want to use English confidently in academic and professional settings, and you can already use English at a B2 level? Then our C1 English courses are the right choice for you! On successfull completion of both Technical English and Business English, you may apply for the IFS C1 Foreign Language certificate - a valuable addition to your resumé.