All beginnings are difficult...
And we know that! That's why we would like to help you take the first step towards going abroad by passing on tips on the best possible preparation for a stay abroad. Because the stay should not fail due to organizational issues!
Getting there - Go Green!
One focus of the new Erasmus+ program generation is on "Green Erasmus" - for example by supporting an environmentally friendly and sustainable way of traveling. KOOR - Erasmus Services BW has already been promoting green travel to the destination country with a travel allowance since the 2020/2021 academic year. We are happy to extend the travel allowance as follows for all traineeships starting after 15.12.2021:
Already at the beginning of your application you have to think about whether you would like to travel green to your destination country. If you choose this option, you can tick the box in the registration mask. Green travel includes riding your bike, taking the bus, train or carpooling for either the whole journey or just one way. Driving in your car alone or taking a plane is not considered green travel.
Together with your application documents you also have to hand in your "sworn declaration for green travel". This document needs to be signed by you and KOOR - Erasmus Services BW. By signing this declaration, you commit on travelling green and therefore qualify for the guaranteed one-time-grant of € 50,- from our scholarship funds.
If your journey to or from your destination takes more than a day (> 24hrs) due to the green travel option, you can also make a remark in your application. We can grant up to 4 additional travel days (max. €20,-/day - but only if your journey actually takes up to 4 additional days. If it only takes 1 additional day, then you are only eligible for 1 additional day. This is not a lump sum!). You have to prove the duration of your journey by handing in respective documents/receipts with your closure documents. NB: If you cannot prove the additional days we have to reclaim the grant for these days.
If you can prove that your whole journey (to and from) was "green" by handing in receipts with your closure documents, you are eligible for another € 50,- from our own funds (subject to availability).
This means you can get an additional grant of up to € 100,- for green travel!
Internships that begin until December 15th, 2021 have the following options:
For a return trip to or from the destination country by train, a travel allowance of € 50,- will be granted
Prerequisite: You must submit the original receipts to us.

Here are some suggestions for your green travel:
Taking the train - in Germany you might be able to book some trips via Deutsche Bahn. Ever heard of an interrail ticket? That might be interesting for you.
Bus travel - Long-distance bus providers also travel to destinations abroad. Bus travel takes a bit longer, but is often a very affordable option, for example with Flixbus
Driving a car - Maybe a fellow student is spending his or her study abroad in the same destination country or city as you? Join forces and travel together in one car. This saves costs, is less boring and in the process even more sustainable than if everyone sits in their own car and drives alone.
Carpool - No one from your college/university is going to the same country? No problem. Alternatively, you can look for rideshare drivers on popular sites like blablacar or find a ride yourself.
You will travel to an island that is not reachable by a "green" option? Then you will probably choose a classical trip by plane:
Flight travel - Of course, not every country is accessible by bus, train or car. Then you have to resort to the classic air travel. When comparing prices, a look at Skyscanner.com
helps.
A stay abroad is of course always associated with costs. But so that the stay does not fail because of the financial hurdle, there are various ways to earn some extra money:
ERASMUS+ funding: Information on the funding conditions can be found under the appropriate tabs on this website.
Auslandsbafög - more information directly on the website of BAföG
Children's allowance: Are you between 18 and 25 years old? Then you are still entitled to child benefit under certain conditions. You can find information on the website of the Agency for Employment
(Mini) Jobs

Before the stay abroad in the home country, for example, in the supermarket, as a Hiwi, in the catering trade, in retail.... Here there are very many opportunities.
During the stay abroad, for example, a mini-job in the destination country (Attention, not everywhere you may work as an exchange student without a visa - please inform in advance!)
In internship abroad - with luck, the job is paid and finances (part of) the stay.
You can compile a wonderful packing list on Packlisten.org - here are many items compiled and categorized, which can also be individualized and expanded accordingly.
Our tip: Important things (passport, visa, tickets, vaccination certificate...), valuables (jewelry, money, EC / credit card, laptop...) as well as a set of spare clothes should be stowed (for air, train or bus travel) in the hand luggage. So you have everything important including spare clothes with you, if the suitcase in the worst case but gets lost.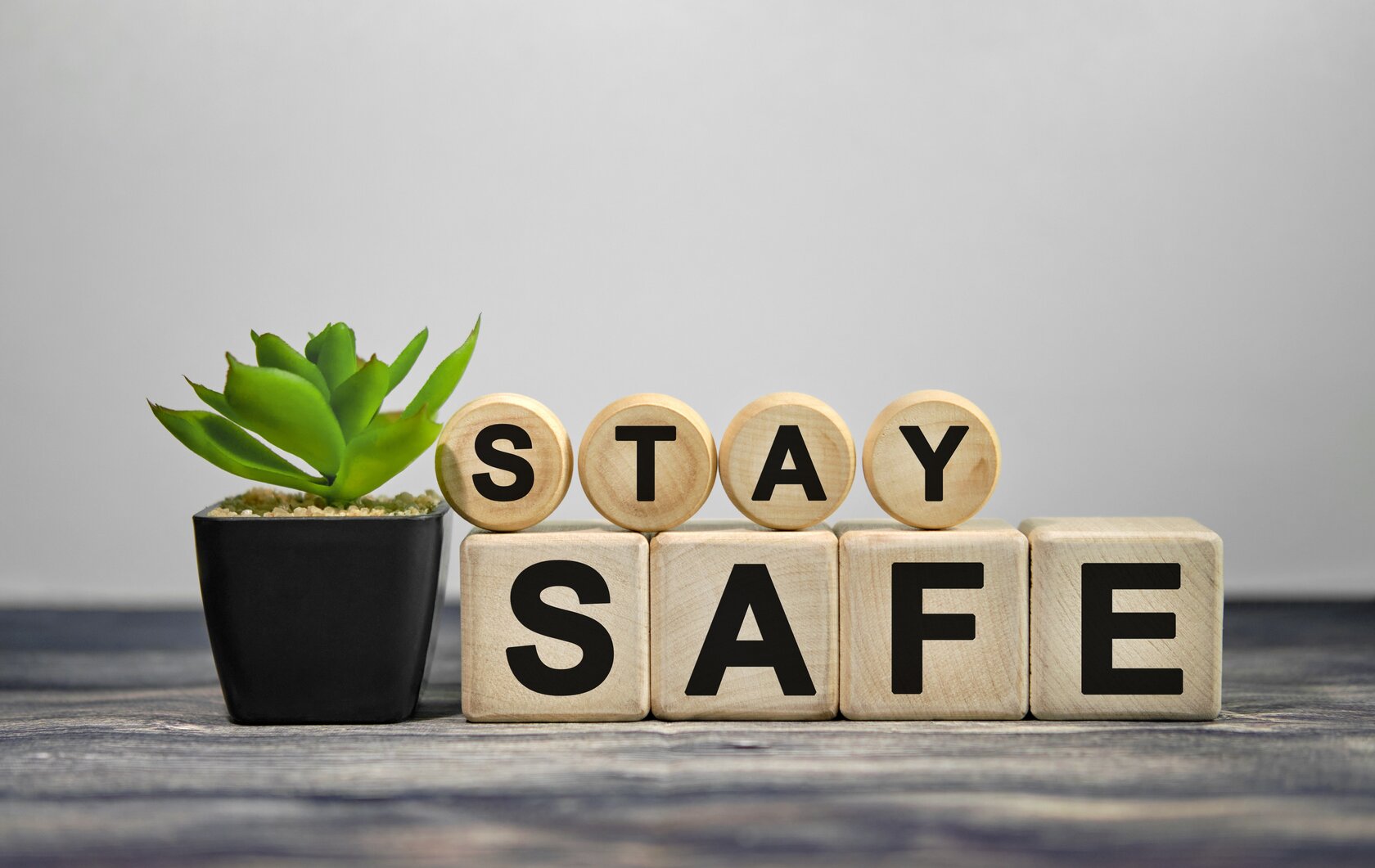 iStock/Aksana Kavaleuskaya
For your stay abroad, you should familiarize yourself with the various safety aspects - because your safety and well-being have the absolute priority!
Inform yourself in advance about the following:
Are there any risks or safety concerns in my destination country? If so, how can I best avoid them?
Are there restrictions due to the Corona pandemic or quarantine regulations in the destination country? Current travel warnings related to the Corona pandemic are available here
What is the health care like in the destination country? Are additional vaccinations needed or do I need to take special medications with me?
Who can I contact in case of emergency?
A few behavioral tips for the time on site:
Get tips and info from the locals - they know their country best!
Avoid demonstrations and protest marches.
Be attentive and take care of yourself - try to adapt to the culture and not provoke people by an unconscious or unintentional gesture (for example, in some countries it is an insult to show the sole of his shoe to his counterpart!)
Inform your family or friends about your travel schedule so that they can track where you are and when.
Always carry your valuables close to your body or have them well in sight.
Set aside a "nest egg" and make copies of your identification documents as well as your immunization record (and leave a copy with family/friends).
Save emergency (local) phone numbers (police, 911, card-blocking services, insurance services) in your smartphone/mobile phone.
Register on the crisis prevention list "Elefand".
For information on travel warnings, security advisories and travel advisories, visit the Foreign Office website.
An ERASMUS+ mobility grant does not come with insurance coverage - you have to take care of that yourself. Because if you are funded by ERASMUS+, you are required to have health, foreign health, accident as well as liability insurance that have certain features - among others. Among other things, the foreign health insurance must also cover pandemic cases and in the foreign internship, the accident and liability insurance must also apply at the workplace. In addition, if you are doing an internship abroad, you must even submit a declaration of insurance as part of your application.
What do you need to do now?
If you are doing an internship abroad, clarify whether your employer will cover you and, if so, which insurance policies.
For a semester abroad clarify whether and if so what insurance is covered, for example, through the student union or your university.
Read carefully the information on the required insurances.
If necessary, get advice from your insurance advisor and find out whether your insurances are also valid abroad.
If your insurance does not meet the requirements, you can, for example, through the DAAD, a low-cost group insurance contract, which meets the requirements.
In some countries it is possible to find a shared room or apartment very spontaneously on site. For this you should then rent a room in a hostel or private room for the first few days. Often it offers itself to look in advance for a place to stay. You should note the following:
From home, it is best to search for accommodation online. Proven portals for this include uniplaces , airbnbor groups on Facebook
Attention: Often rooms are mediated by agencies that charge money for it (so also at uniplaces and airbnb). Inform yourself in advance about the costs!
Don t get involved in a deposit or a horrendous deposit if you are not 100% sure that it is a serious offer.
Let them show you the room via video chat and talk to potential landlords or roommates on the phone - make sure you're not falling for a con artist's scam.
Exchange ideas with fellow students at your home university - perhaps there is someone who has already been to your destination country or even the same destination and can pass on tips or contacts to the former landlord.
When studying abroad, you can also inquire at the local student residences or ask the International Office there for tips.
In the case of an internship abroad, accommodation may also be provided by the employer - it costs nothing to ask!

Remember also that you have to take care of your room or apartment in Germany - What do you want to do: Sublet? Give notice? Continue to pay? Clarify with your landlord which options are possible for you - subletting is not always desirable.