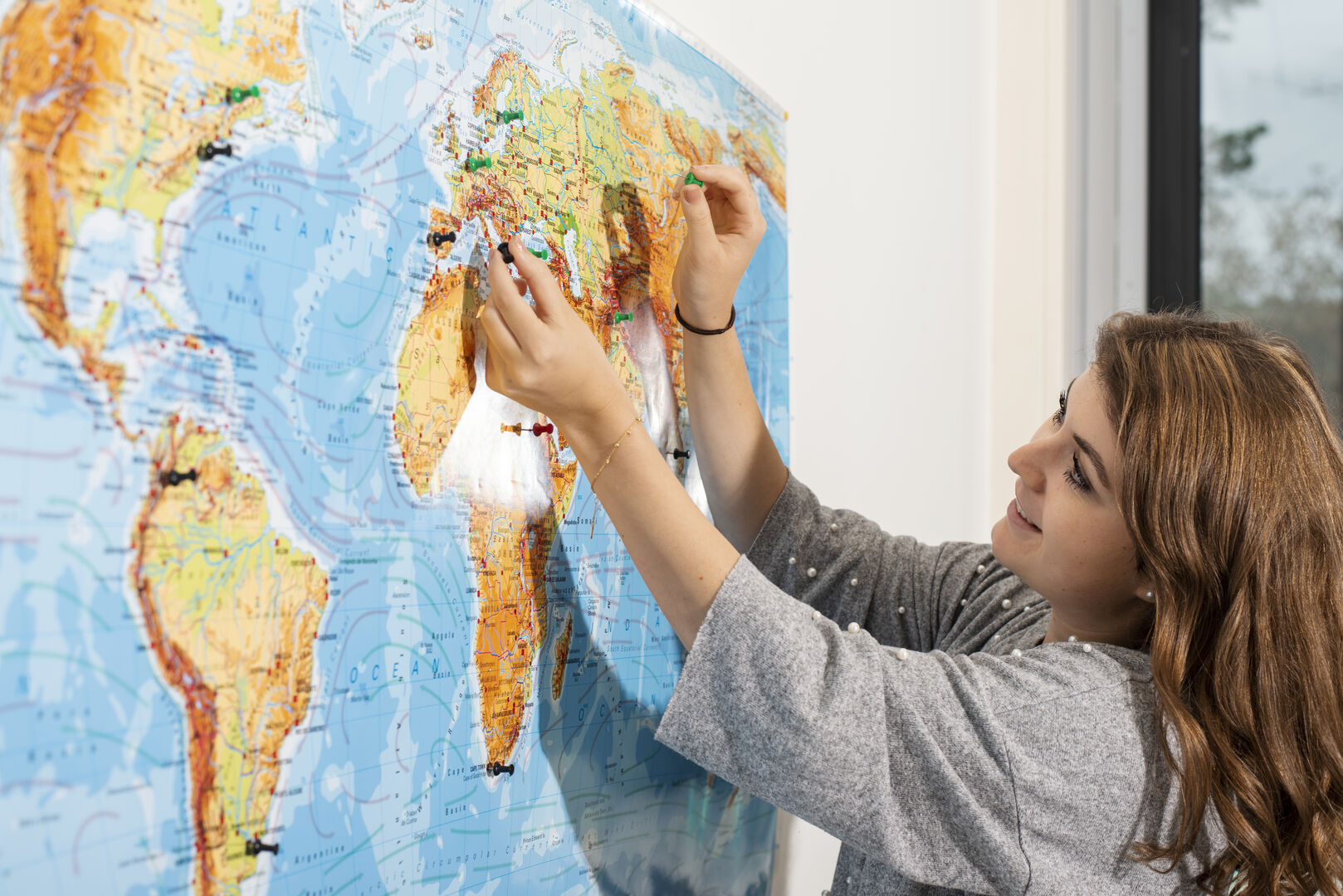 Students can apply for Erasmus+ funding with us if...
they want to do an internship in a public or private institution in one of the 32 participating program countries,
they are regularly enrolled at one of the universities participating in KOOR - Erasmus Consortium BW
your university is a consortium partner of KOOR - Erasmus Services BW.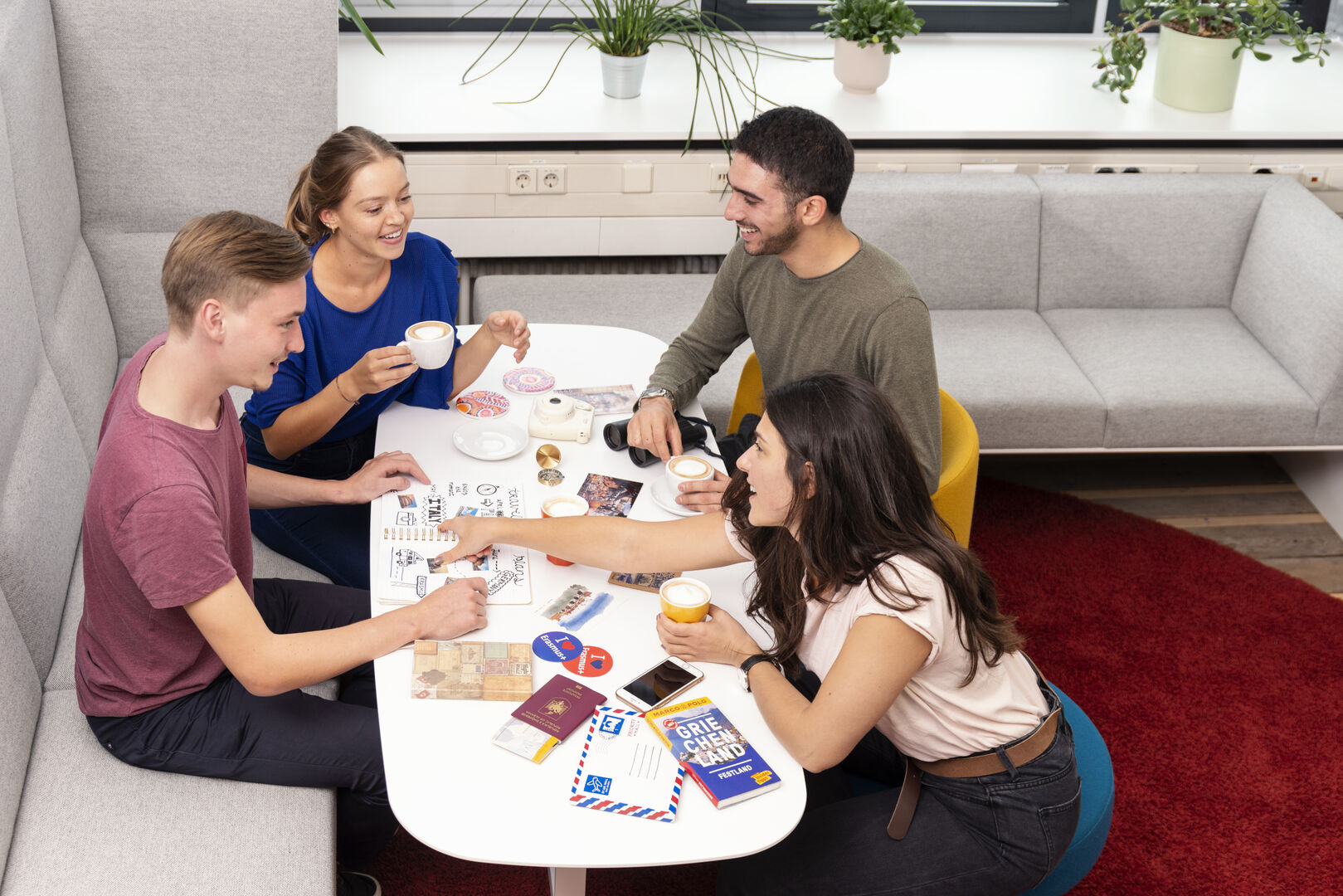 TOBIAS SCHWERDT
Graduate students can apply for Erasmus+ funding with us, if...
they want to do an internship in a public or private institution in one of the 32 participating program countries,
they still have at least two months of Erasmus+ funding available from the previous study phase or have not been funded for more than ten months,
they apply for funding while they are still enrolled,
they are exmatriculated throughout the whole internship,
the internship is completed within twelve months* of their graduation,
If you have a non-European citizenship, you must be enrolled at one of these universities for your entire course of study, i.e. you are not an exchange student. If you are a non-European national, please find out in good time whether you need a visa or a work permit in the host country. Please contact the respective consulate or embassy of your destination country for further information. Information on the labor law conditions can be obtained from the respective labor administration of the destination country
Students who do not have their main residence in Germany may not complete the internship in their main country of residence.
Which stays are eligible?
You must spend at least 2 months at an internship , here each month is counted with 30 days (even the months that have 31 days, except for February - this one is still 28 or 29 days). So if you are planning a short internship, you must take into account that the 31st may not be included when calculating the days.
Your internship may not exceed a duration of 12 months.

Please contact us immediately if you would like to extend/shorten your internship or change internship positions. This is not possible without consultation. An internship extension must be communicated at least one month before the original end of the internship.
Which target countries are supported?
All Member States of the EU: Austria, Belgium, Bulgaria, Croatia, Cyprus, Czech Republic, Denmark, Estonia, Finland, France, Greece, Hungary, Ireland, Italy, Latvia, Lithuania, Luxembourg, Malta, Netherlands, Poland, Portugal, Romania, Slovakia, Slovenia, Spain, Sweden, and the associated overseas territories
Countries of the EEA (Iceland, Liechtenstein, Norway)
Turkey
North Macedonia
Serbia
Which internships are supported?
Your internship location must be in one of the countries participating in the program (see target countries).
Internships can be completed, for example, in companies, research institutions and universities, NGOs, foundations, associations, chambers, schools, institutes, educational centers, public institutions and hospitals. Excluded from funding are European institutions (such as internships in a political group or with a member of the EU Parliament) as well as institutions that administer EU programs or that are funded by EU funds.
Compulsory internships, research internships, PJ-Tertials, teaching internships, voluntary internships, graduate internships as well as the practical part of theses are funded. The mere writing of theses is not eligible!
The internship must be a full-time internship, i.e. the weekly working hours should be 30-40 hours/week.
You could also get a salary for your internship and get an Erasmus+ scholarship at the same time. We do not have a salary limit!
Until when do I have to apply for an Erasmus+ grant?
You can apply continuously, but KOOR - Erasmus Services BW must receive your complete documents at the latest one month before the start of the internship

One month before the start of the internship is the same calendar day of the previous month: For example, if you start your internship on 12/15, the application deadline is 11/15 (If the calendar day does not exist in the previous month, the application deadline is the last day of the previous month. Example: If the internship start date is 31.03, the application deadline is 28.02.)
Please note that you can only be funded for the entire period of your internship. Partial funding after the start of your internship is not possible.
Please allow several weeks lead time as you will need to obtain various signatures from your university and internship site.
Repeated promotion / double promotion
Repetitive funding
In total, students can receive funding for up to 36 months of study and/or internship:
in each of the bachelor's, master's, and doctoral programs, up to twelve months,
in one-term programs (e.g., medicine, state examination, old diploma programs) up to 24 months and an additional twelve months in doctoral studies,
the funding can be divided and within a study cycle also be used several times (eg for two times six months).
Double funding
There mustbe no double funding by the EU , i.e. you may not simultaneously claim another EU grant or work on a project funded by the EU in addition to the Erasmus Internship Grant. Please inform us in the latter case so that we can make an individual check.
The simultaneous receipt of an Erasmus Internship Scholarship and another DAAD scholarship (e.g. the Bachelor Plus Scholarship) is excluded on the part of the DAAD. Should you receive a DAAD scholarship, please consult with the respective contact person.