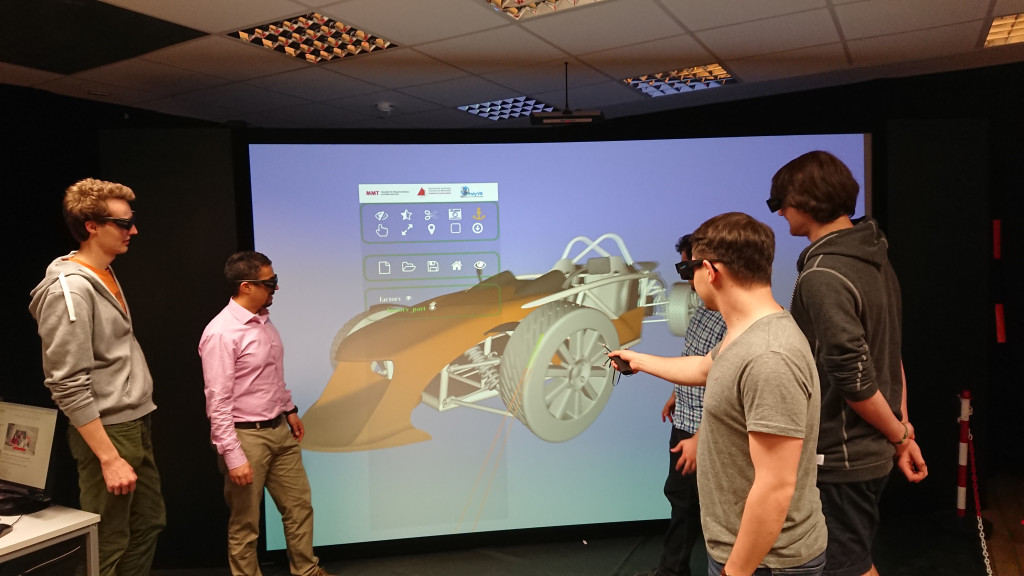 Laboratory for Virtual Reality (VR), Augmented Realty (AR) and Mixed Reality (MR)
The XR Lab of the Faculty of Mechanical Engineering and Mechatronics at Karlsruhe University of Applied Sciences focuses on the research and development of Virtual Reality (VR), Augmented Reality (AR) and Mixed Reality (MR) solution approaches in the industrial field. The XR Lab has modern equipment in the area of XR technology. Here students and researchers have the opportunity to deepen their XR knowledge and to apply XR technologies in a practical manner within the framework of research and industrial projects.
In addition, the XR Lab is an open laboratory for companies and external research and educational institutions to explore, investigate and evaluate the potential and use of XR technologies for their own business processes as part of cooperation projects and workshops.