Electromobility and Autonomous Systems
New Master's program at the Faculty of Electrical Engineering and Information Technology at Karlsruhe University of Applied Sciences starting in the winter semester 2021/22
July 23, 2021
Master's program offers excellent career prospects
The Faculty of Electrical Engineering and Information Technology at HKA always has its finger on the pulse with its study programs, which is why it already offers a Bachelor's degree in Electrical Engineering and Information Technology with a specialization in Electromobility and Autonomous Systems. Now, starting in the upcoming winter semester 2021/22, it will also be possible to complete a Master's program in Electromobility and Autonomous Systems zu absolvieren.
Change in mobility
A global shift toward climate- and environmentally-friendly, resource-conserving and efficient mobility is expected in the coming years. Electromobility is an important factor in this effort. Engineers bear responsibility for its sustainability. It is not limited to the purely electrically driven vehicle, storage technology, and charging infrastructure, but also deals with autonomous driving. When studying electromobility, students learn how electromobile systems of the future will be equipped with artificial intelligence. They implement the core ideas on autonomous systems in practical training.
Main areas of study
Students with a Bachelor's or "Diplom" degree can start in either the winter or summer semester and spend three semesters studying drive, control, and storage technologies for electric vehicles in depth. Since future mobility will be increasingly supported by autonomous systems, technologies for the required sensor technology and sensor data processing form a further focus.
Students complete their studies with a written thesis in a company. During this time, they gain an insight into their future working environment and are thus on safe ground in their professional lives.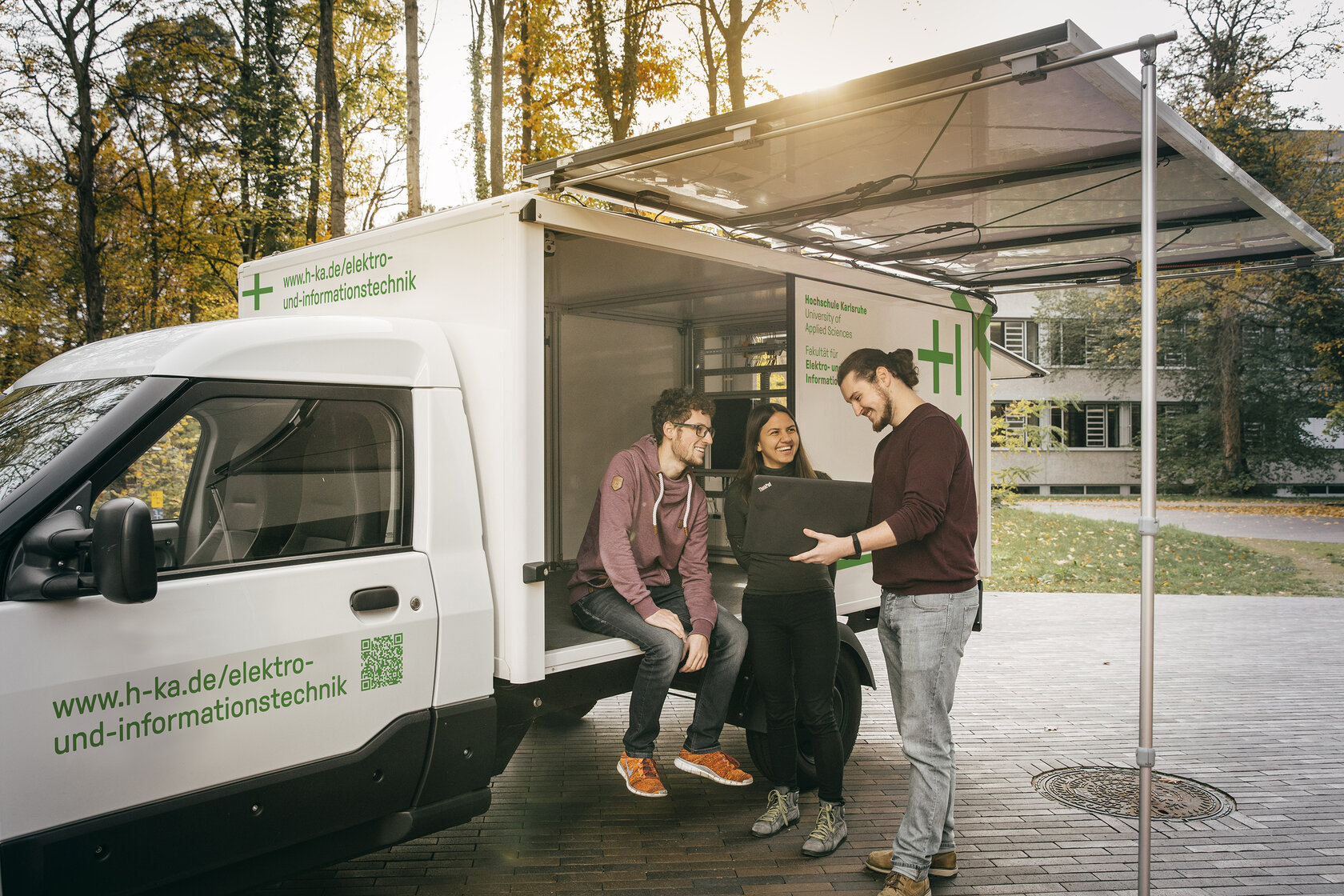 Quirin Leppert
With its special features, the EIT Faculty's solar scooter combines aspects of electromobility and renewable energies. The core of the scooter is the retractable solar roof, consisting of six solar modules with a peak output of 2,200 watts.