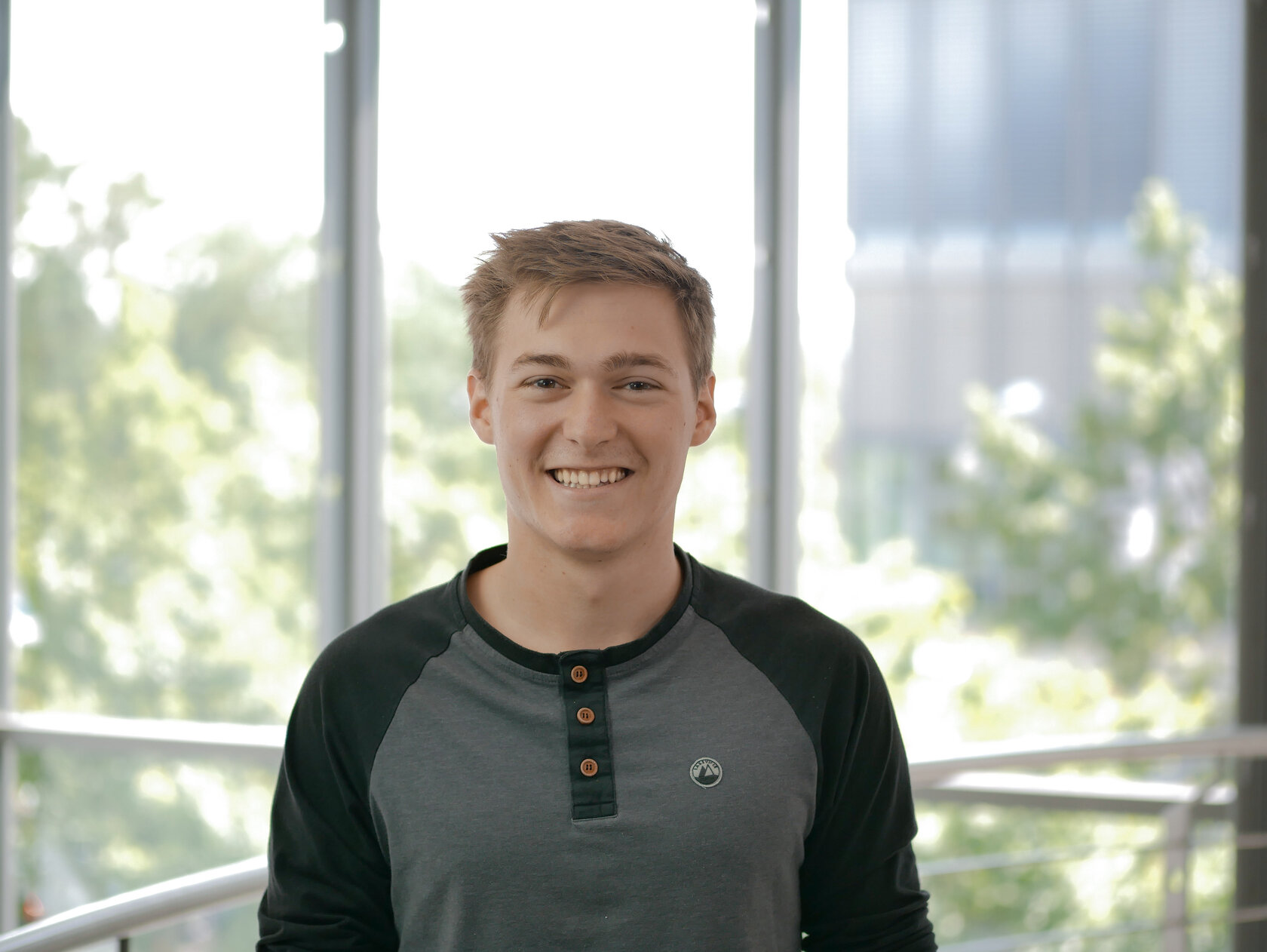 Foto: Sebastian Heinzmann/privat
Graduate Sebastian talks about his experiences
Sebastian Heinzmann studied Mechatronics with the Microtechnology focal subject at Karlsruhe University of Applied Sciences. In this interview, he gives tips for applicants and shares what he liked about his studies and which challenges he faced.
Why did you decide to study this subject?
I chose this degree program because I had already come across Mechatronics during my apprenticeship and wanted to deepen this knowledge.
What did you especially like about it?
I particularly liked the fact that you get an insight into and learn about various subjects. Another bonus was that we could always approach the professors and get assistance with problems.
Which challenges did you face?
For me, it was difficult at the beginning to understand abstract topics like how a microcontroller works.
What would you recommend to applicants?
I would recommend that applicants take a close look at the content of the degree program in order to get a better understanding whether the degree program matches their interests.
If you had to describe the program in three words...?
Universal, practical, future-oriented