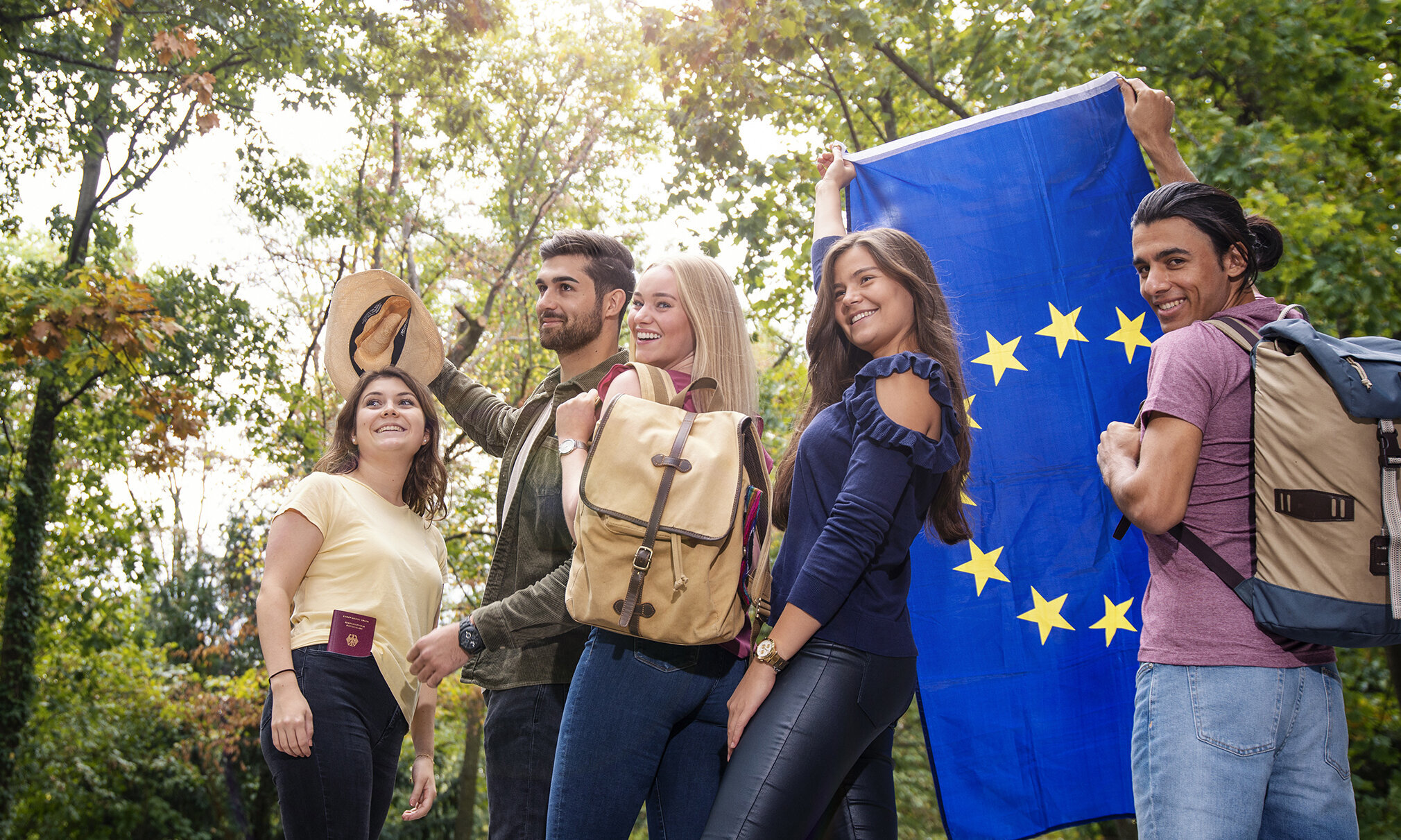 Studying abroad with Erasmus+
HKA has concluded cooperation agreements with almost 100 universities in 27 European countries as part of the Erasmus+ program. This means that you can receive funding from EU funds for an exchange semester at one of these partner universities.
You can receive Erasmus+ funding if ...
you have completed the first year of your studies
HKA and the host university have concluded an Erasmus cooperation agreement
you have agreed on a so-called Learning Agreement with the coordinator of your study program, thus guaranteeing academic recognition of the study credits received abroad
You can find out from our database of exchange opportunitieswith which universities in the Erasmus program countries such bilateral agreements exist for given subject areas and study cycles (Bachelor's, Master's, or Doctorate), which means that Erasmus funding is generally possible.
You will receive ...
a monthly grant of 330 - 450 euros, depending on the country of destination
a waiver of fees for tuition, registration, examination, laboratory and library use at the host university
support for the preparation and implementation of the stay abroad (cultural, linguistic, organizational)
if applicable, an online language course funded by Erasmus+ within the framework of Online Linguistic Support (OLS)
if applicable, special grants for a stay abroad with children
if applicable, special grants for special needs
An Erasmus+ study period can last between three months and twelve months. In total, students can be funded for up to 12 months per study cycle (Bachelor, Master or PhD) for study and / or internship. It is possible to split up and make use of the funding more than once within a study cycle, e.g. twice for six months each.
Erasmus+ also allows a combination of study and internship: Students can thus study at a university on the one hand and complete an internship in a company or other institution within the same mobility period on the other.
Your contact person for funding a study period abroad through Erasmus+ is Hannes Schwarz at the International Office of HKA.
General information on studying abroad with Erasmus+ can be found here on the pages of the National Agency for EU Higher Education Cooperation.

You can also contact the National Agency for general questions and suggestions. You can reach them via their information hotline at 0800 2014 020 or via erasmusspam prevention@daad.de.