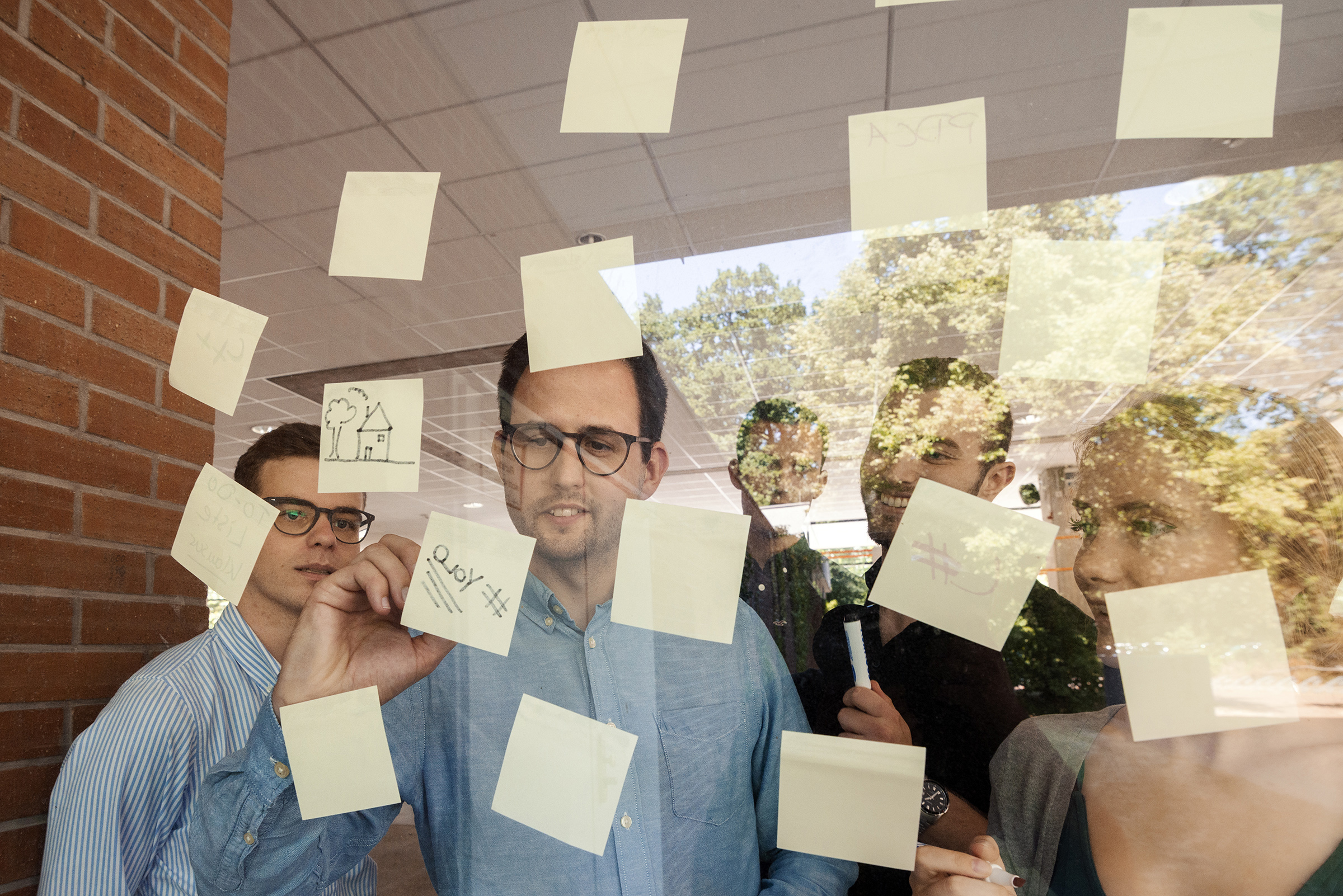 Potentials project phase: start-upKMU@HKA
In addition to research and teaching, the transfer of knowledge and technology to the economy is a central task of universities in Germany. One way to do this is to build viable startups that emerge from research at universities.
The basis for this is a university-wide entrepreneurship culture, which has already been laid with the project called "G-Lab" at Karlsruhe University of Applied Sciences. The project focused on the education of students to whom we provided proven frameworks and methods, courses related to entrepreneurship and innovation, curricular and non-curricular programs to create a rigorous and practical educational experience. These formats and concepts are now being extended to all faculties by xLab. Ideally, the topic of entrepreneurship will thus be permanently anchored in the structure of our university to motivate students, university staff, and graduates to set up their startups.
The project start-upKMU combines two important success factors of the German economy: the start-up culture and successful / established small and medium-sized enterprises (SMEs). The project aims to establish new companies together with SMEs and young entrepreneurs / researchers from universities.
As part of the start-upKMU project, a process for screening, bundling, and validating research results is being established at the university to exploit the existing potential. A central element here is the early involvement of SMEs. They contribute their market and company knowledge to the identification of research results with innovation and start-up potential.
A second important aspect is the networking of university staff with companies. This is based on events such as the Postersession or TeamUp event, company visits, and workshops and formats offered in cooperation with SMEs. Once teams have matched, they work to further develop the basic idea with the goal of refining and validating a viable business model.
Karlsruhe University of Applied Sciences' existing network of SMEs and partners such as local chambers of industry and commerce (IHK) and accelerators in the Karlsruhe region provides the start-upKMU project with the corporate contacts needed to validate and establish start-ups. The "Company Builder" concept of the project enables the well-organized development of viable cooperate ventures between startups from universities and the SMEs.

Project team start-upKMU@HKA
Project startupKMU_Process visualization
Ongoing project 04/2020 — 03/2024