Applying for Jobs in Germany - Tips & Tricks
In order to apply for a job in Germany, two things are important: time and patience.
Time: Better start searching for an internship approximately six months before you want to start. In Germany, mills grind very slowly sometimes which brings us to point two:
Patience: Companies can take their time selecting the right candidate. From time to time, you will get an answer some weeks after you have sent your application. Don't give up if it takes longer finding the right internship then you have expected.
Let's get started...
Before you start looking for an internship or a job, please think about the following questions:
+ Do you know yourself well?
+ Are you aware of your strengths and weaknesses?
+ Do you know your talents or your fields of interest?
It is also important to have a good prospect of where you would like to work, meaning not only the professional activity you are striving for, but also the type of company where you would like to work:
+ Bigger enterprise or SME? Listed company or family-run business?
+ Internationally or regional oriented?
+ In which industrial sector am I interested in (automotive sector, medical industry, services, …)?
+ Which values in the corporate culture are important to me? (E.g., environmentally aware, family-friendly, …)
That's difficult?
Never mind! Here you'll get support and advice:
After you have successfully thought about what your future employer should be like, you can compile your own list of interesting companies. In most cases, you will find the positions on offer on the company's website.
After registering on 'Jobs & Events', HKA students will find not only current job postings from partner companies but also interesting career events - a great chance to get to know companies, expand your network and prepare for the application process. Students of the HKA can register using their IZ login details.
You will find a large number of job portals on the internet. Some are specialized for certain target groups as for example students or engineers. We have compiled a list of the most interesting portals for you. Try out, which platform corresponds best with your purposes.
Career fairs are a great opportunity to meet companies and make a good first impression. The HKA organizes the event "CareerContacts" every October. In 2022, it will take place from the 24th of October until the 28th of October with booths from different companies at the campus and virtual talks.
As preparation, we offer for international students the workshop Be Ready for CareerContacts and the seminar Accessing the German Labour Market (Registration in LSF).
During the summer term, you can take advantage of the CareerSummer which are the new career days at the HKA. Sign up for one-on-one interviews with recruiters, lectures and workshops with well-known companies.
You want to create a professional LinkedIn Profile to help with your professional career, but don't know where to start? Here are some tips to get you going:
+ A professional headshot should be used as a Profile picture.
+ Your headline should be short and clear. (Use mostly keywords and express everything in 1 to 2 rows)
+ Experience: You can use bullet points, sentences, or a combination of both to list your professional experience or university activities.
+ Education: Add education, abroad studies, activities, associations/clubs, and other related subjects.
+ Add certificates.
+ In the case that you have accomplished voluntary work, add that, too.
+ Skills/Accomplishments: Add skills, taken courses, languages (knowledge level too!), publications
+ Interests: Follow people, organizations, companies, and all universities that you attended
+ Recommendations: You should have about 2 to 3 recommendations. You could ask your colleges and supervisors

Extras:
+ Your standard profile should be written in English. If your mother tongue is not English or German, you should add a third profile in that language.
+ Identify your main interests and key words. Comment or post at least once every 1 to 2 weeks. Keep your main interests and keywords in mind so that you do not touch too many different subjects
+ Add contacts
+ Add links to your website and other Social Media platforms
Your CV should be clearly structured. Make it easy for the reader to grasp the most important information quickly. However, short bullet points should be given for the individual stations e.g.:
+ Important projects during my studies: What was my role in the team, the goal of the project, what software did I work with, …?
+ Internships that have been done
+ Jobs as a working student, if they are relevant to the subject matter
Photo: In Germany, it is still common to include a photo on the CV. The photo is more important than you might think at first. Please do not use a selfie taken on your vacation or the last garden party. Make sure that the photo is of decent quality. The way that you are dressed is also important for your application photo. Please do not send pictures in sports jackets or worn-out t-shirts – then rather do without it!
Put a little effort into the layout of your CV. There are a lot of good templates on the internet that can be used free of charge. However, it is important that the layout is clear and does not distract from the information. Therefore, it is better not to use too colourful layouts with flashy colours.
The letter of application is your chance to present your strengths and skills that fit to the job advertisement. Read the advertisement carefully and think about which of the required competencies you have. Describe briefly where you have acquired those skills and for how long you have used them. This is not only about the professional competencies, but also about so-called soft skills like intercultural competencies, communication skills or the ability to work under pressure. For every job advertisement, you need to write a letter of application that fits. It does not make sense to send the same cover letter to a hundred different companies, by doing so you only risk receiving lots of refusals.
Do not worry if you do not have all the required skills. In job advertisements, companies always map out their dream candidate who does rarely exist in reality. If you comply with at least three criteria from the job advertisement, start applying.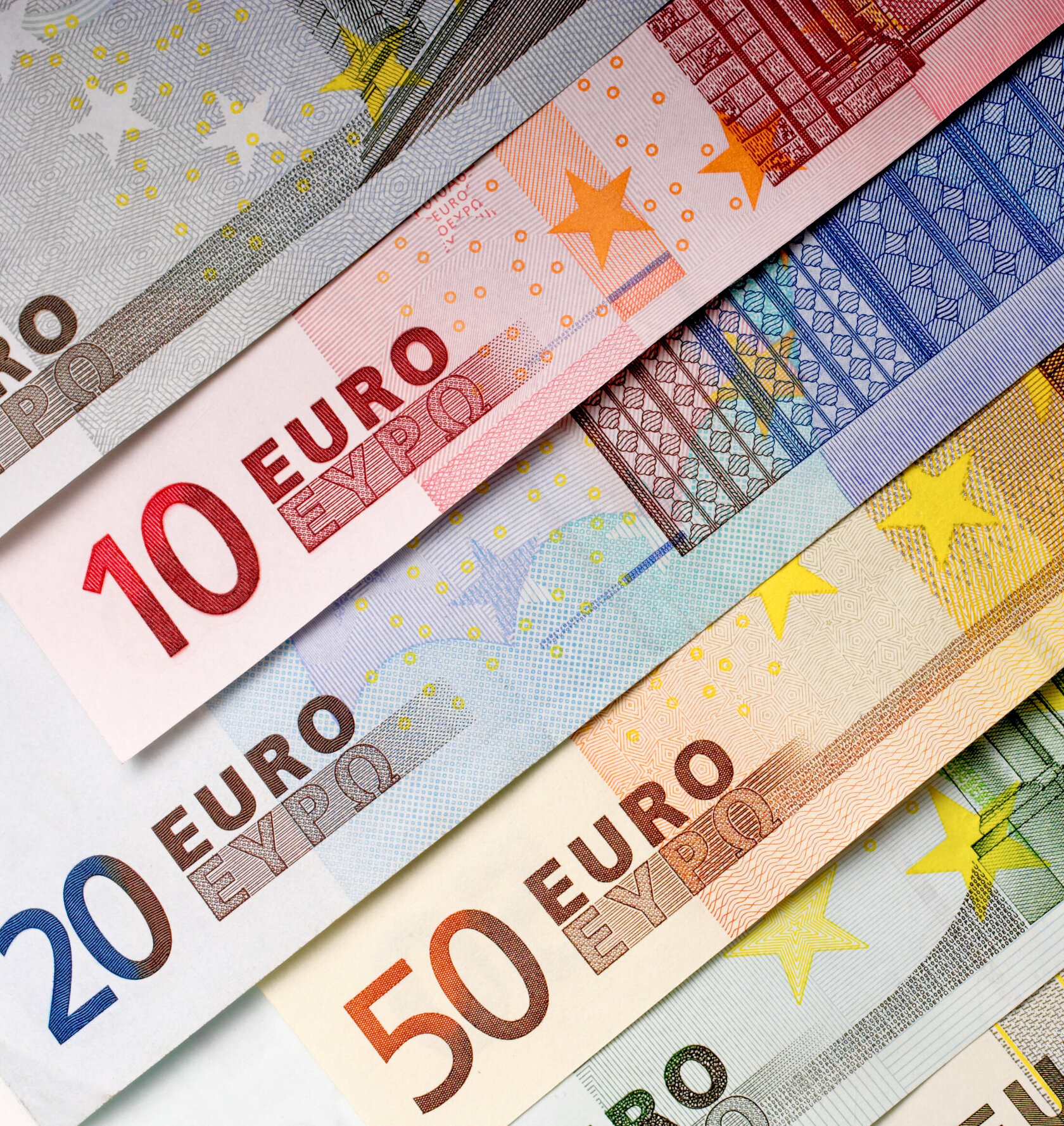 Peter Mlekuz
Job interview
Every single job interview is unique.Therefore, it is impossible to predict the questions that will come up during an interview. However, it is still important to prepare carefully for the occasion. Practice presenting a short summary of your academic and professional development in three minutes in German. If possible, include some personal highlights from your CV. We have put together a short guide to help you identifying the pitfalls you should have given some thoughts to before the interview.
Starting salary
Negotiating the starting salary is especially difficult for graduates as there is still little working experience and little feeling for the value of one's own performance. The amount of the starting salary depends on several factors:
+ Size of the company
+ Industry
+ Type of your degree
+ Federal State you are working in
Here is a suitable overview of starting salaries for different engineering professions (in German)
Trainee program
A trainee program is an additional training period in the company, but in most cases this period is already adequately paid. During a trainee program, companies train their specialists and, above all, their managers. Therefore, the programs differ in terms of duration and process and depend also on the respective company. For those who do not yet want to commit themselves to a specific area of activity, a trainee program is just right: usually, there is the opportunity to get to know different departments of the company during the program. Often, a station abroad for several months is also planned.
In summary:
+ For bachelor's and master's graduates (depending on the program)
+ Training for specialists and managers
+ Often permanent contract after the trainee period
+ Thorough familiarisation and close support (also mentoring)
+ Various areas / departments are passed through, possibly also abroad
+ Insights into various areas and an overview of the overall context of processes in a company, orientation for a later commitment
+ Often further support through seminars and workshops
+ Possibility to build a network within the company
Direct-entry opportunities
Entering a company on a direct entry means, you take on a permanent position in the company - a real first job. You have more responsibility as a trainee and you are usually better paid. However, you commit yourself to a particular area of responsibility, and you are also not supervised as closely as during the trainee program.
In summary:
+ better salary than in the trainee program
+ immediate specialization in one area
+ more responsibility
+ less individual support
The XLab at the HKA
Would you like to find out how it works to develop an idea, found a start-up and enter the professional world as your own boss? The X-Lab supports you with workshops or a StartUp semester.
Contact
Center of Competence
counselling application and practical placement abroad
Martina Link

Phone: +49 (0)721 925-2501
Fax: +49 (0)721 925-2504
martina.linkspam prevention@h-ka.de
Office hours:
Mon to Thur 9 a.m. - 12 a.m.
Bldg F, room 314
Moltkestraße 30
76133 Karlsruhe