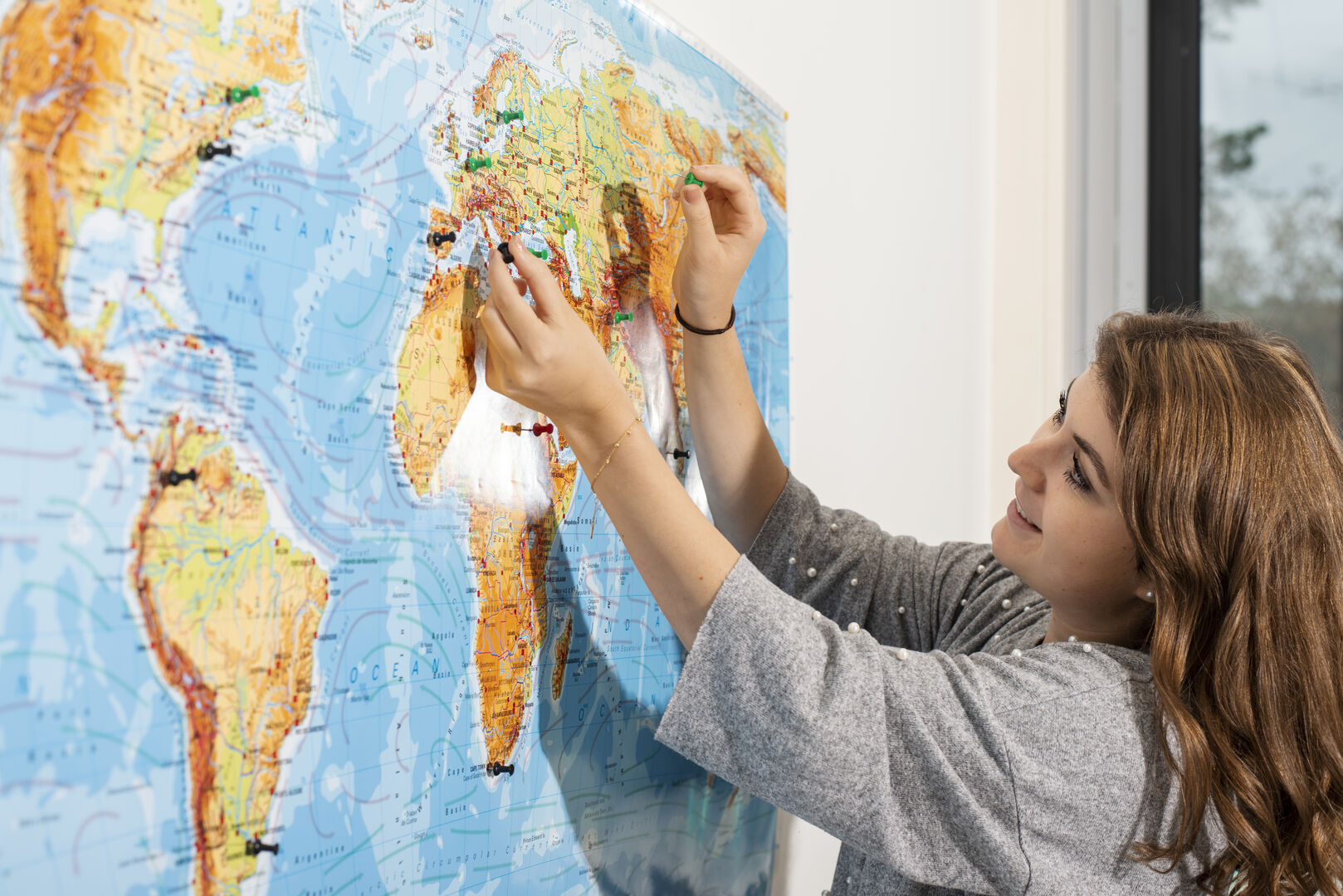 Funding rates Erasmus+ Internship
The funding rates below are applicable to all Erasmus+ internships that start from December 16th, 2021.
For all students who have started their internship before this date, the old funding rates are applicable:
Country Group 1 = 555,- EUR/month
Country Group 2 = 495,- EUR/month
Country Group 3 = 435,- EUR/month
Daily rate Erasmus+ internship
Monthly rate Erasmus+ Internship
Country group 1

Denmark, Finland, Ireland, Iceland, Liechtenstein,
Luxembourg, Norway, Sweden
20,00 EUR
600,- EUR
Country group 2

Belgium, France, Greece, Italy,
Malta, Netherlands, Austria, Portugal, Spain, Cyprus
18,00 EUR
540,- EUR
Country group 3

Bulgaria, Estonia, Croatia, Latvia, Lithuania, Poland,
Romania, Serbia, Slovakia, Slovenia, Northern Macedonia, Czech Republic, Turkey, Hungary
16,00 EUR
480,- EUR
Please note that there is no legal entitlement to funding or a specific grant amount.
BAföG-eligible students should also claim BAföG for the stay abroad with Erasmus+. With the BAföG regulation in force since 2011,(EU) grants up to a maximum of 300 EUR/month remain credit-free. This applies regardless of the designation of the grant as a partial, full or top-up grant or as a mobility grant awarded on the basis of performance or talent. Grants in excess of 300 EUR/month are offset against benefits from BAföG.
Academic recognition of your internship
The European Commission attaches great importance to the academic recognition of internships abroad. The recognition procedure of internships abroad can be found here.
The European Commission requires the inclusion of the successfully completed internship abroad in the student's Diploma Supplement or an equivalent document. By signing the ECHE, our partner universities have committed to this.
If you encounter any difficulties regarding academic recognition, please feel free to contact KOOR - Erasmus Services BW. We can contact the contact person in your International Office and/or your contact person in the department in such a case.
For graduate students, please contact us.
For graduate students, it is recommended to include the stay abroad in the Europass Mobility.
Special funding for students with disabilities
Special funding for students with child(ren)
TITOVA ILONA
If you want to study abroad with one or more of your children, you will receive additional funding. In addition to the funding rate of the respective country group,you ll receive a Top-up in the amount of 250,- EUR for the first child. For each additional child, there is another top-up in the amount of EUR 250, paid from the means of KOOR - Erasmus Services BW.
The parenthood and entrainment of the child / children must be documented. The additional funds can also be granted for couples. The double funding of a child must then be excluded.
As person of the group "fewer opportunities", which consists of people with a GdB of 20, people with chronical disesases or people with child(ren), you also have the possibility of doing a short-term stay abroad. The possibility of short-term stays abroad is reserved for people of the above mentiones group, people with a valid reason and doctoral students.
The following criteria apply:
Length of stay: min. 5, max. 30 days of being in the destination country physically
Funding rates according to a daily sum:

5. to 14. day: 70 €/day
15. to 30. day 50 €/day

People of the group fewer opportunities must be paid a travel allowance, all other people are exempt from this regulation and do not receive a travel allowance.
A short-term stay can be combined with a virtual component (=Blended Mobility)
Scope: min. 3 ECTS / if no ECTS are being distributed, a workload that equals 3 ECTS should be done.

You can find more information on special funding and short-term stays in the youtube video below. Since it is in German, we encourage you to use the automatic subtitles if available.
External content
To use this content (Source: www.xyz.de), please click to Accept. We would like to point out that by accepting this iframes data to third parties transmitted or cookies could be stored.
You can find further information in our Privacy policy.
Travel allowance for train journeys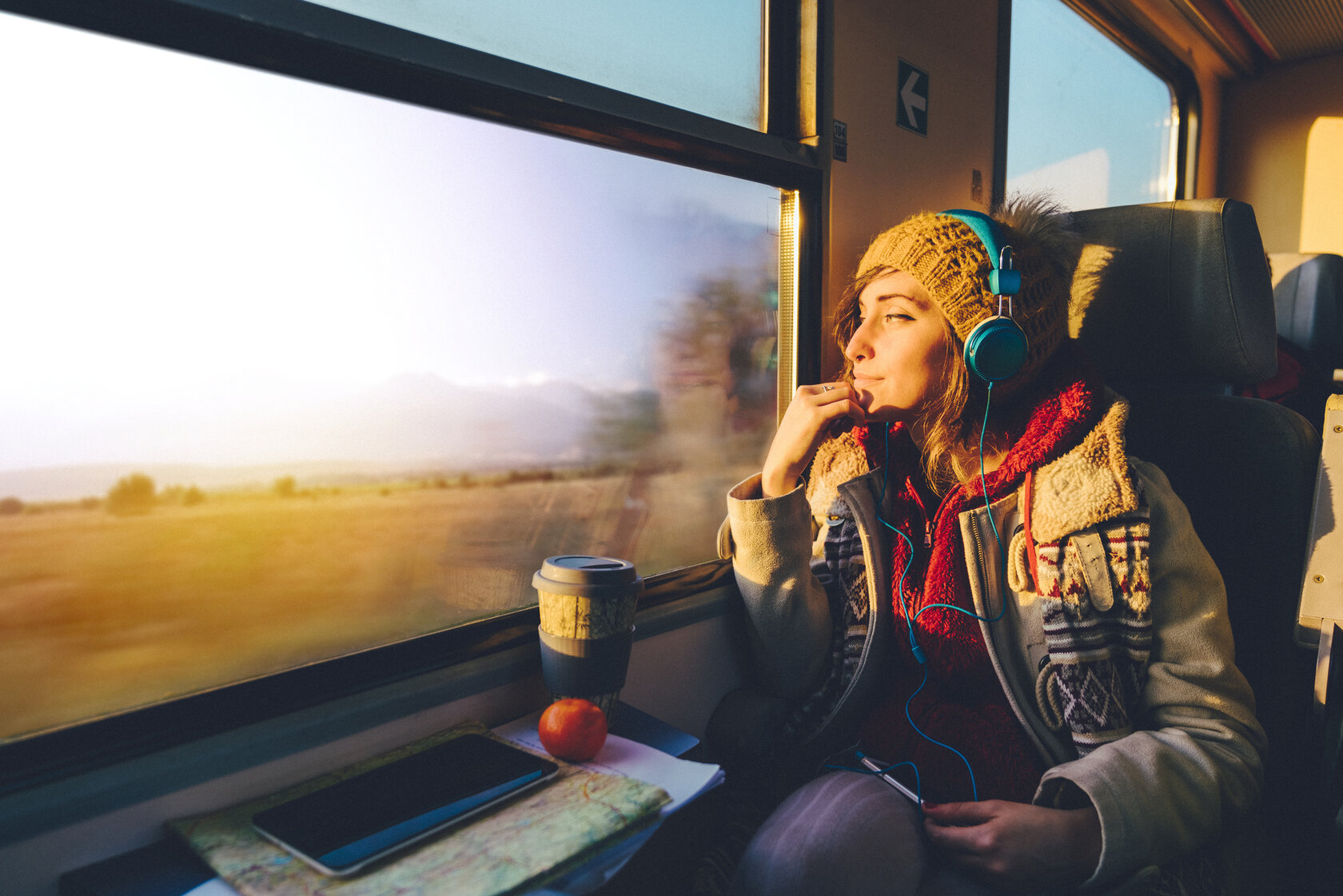 martin-dm
From the academic year 2020/2021 onwards or rather for all traineeships starting until 15.12.2021, KOOR - Erasmus Services BW will grant you an additional travel allowance of 50,- Euro, provided that you manage both the outward and return journey to or from the destination country by train
Requirements are the submission of original receipts and the availability of sufficient funds.
For Erasmus traineeships starting from 16.12.2021 all participants can receive a travel allowance of up to € 100,- for green travel, no matter what "green" transportation you use to get to your destination (e.g. bus, train, bike, carpooling). More information on green travel and how to get the travel allowance can be found here.
Hereby KOOR - Erasmus Services BW would like to contribute to Green Erasmus.
Other grants and special funding