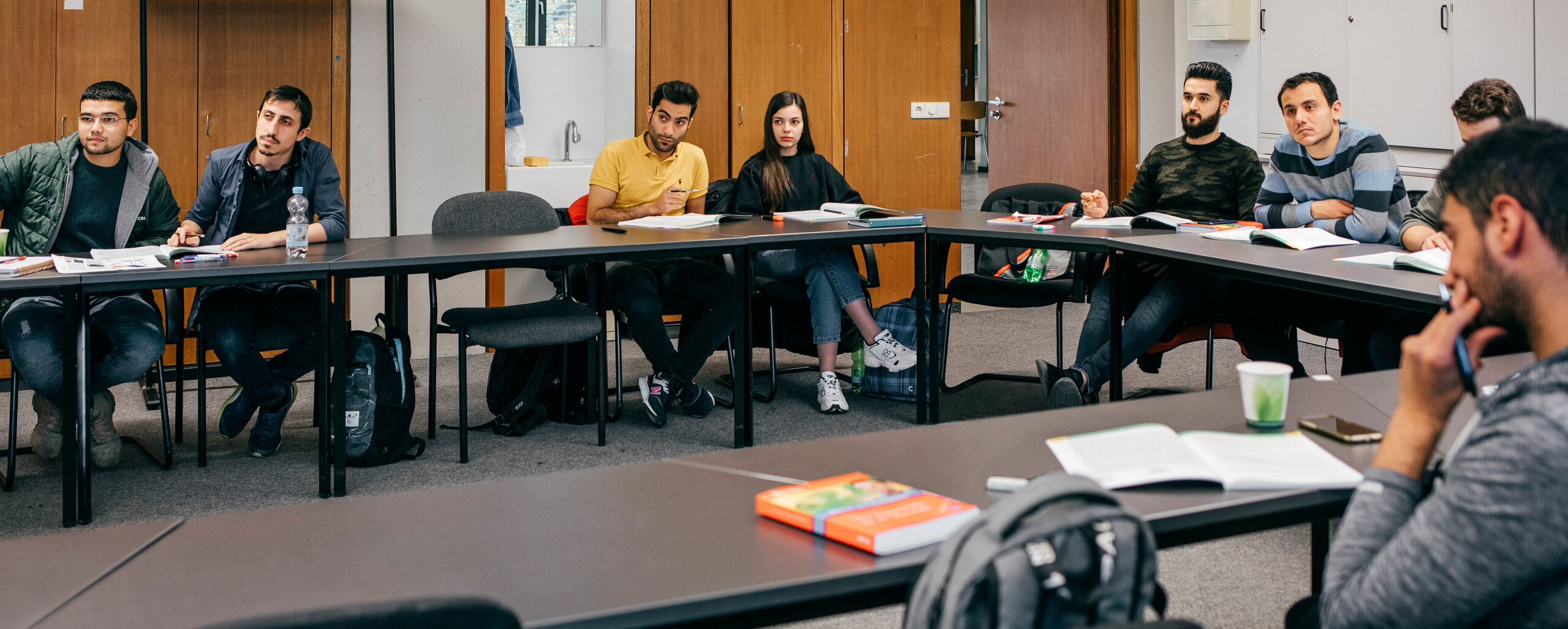 You are studying in Karlsruhe for a semester or perhaps for a few years? You need German for everyday life, for your job and for your studies? Our courses prepare you not only for conversations on campus, but also for professional and academic life. From the very beginning, we use German in the class and train speaking, listening, writing and reading in equal proportions. On successful completion of a course you can acquire a certificate according to the corresponding CEFR level. We also offer a DSH preparation course and special courses for speaking, preparing for your internship and using scientific language. If you pass an intensive course and a semester course, you can progress a whole CEFR level in one semester.
You have just arrived in Germany and need to manage everyday life - Level A1 gives you the basics of German to communicate independently.
You can already use your German to buy a pretzel or order a coffee and you want to deepen your knowledge? Then A2 is the right level for you. With the help of many practical exercises, you will further expand your ability to speak and write in German.
Independent User (CEFR B1, B2)
You need to give presentations in German for your studies and you want to participate in scientific discussions? Then this course is right for you! Here, the focus of the discussions is on various topics of science and your university projects. For this purpose, you will learn and practice using typical idioms, naming opposites, describing technical details and explaining infographics. You will also read and listen to scientific articles in video or podcast format.
Proficient User (CEFR C1)