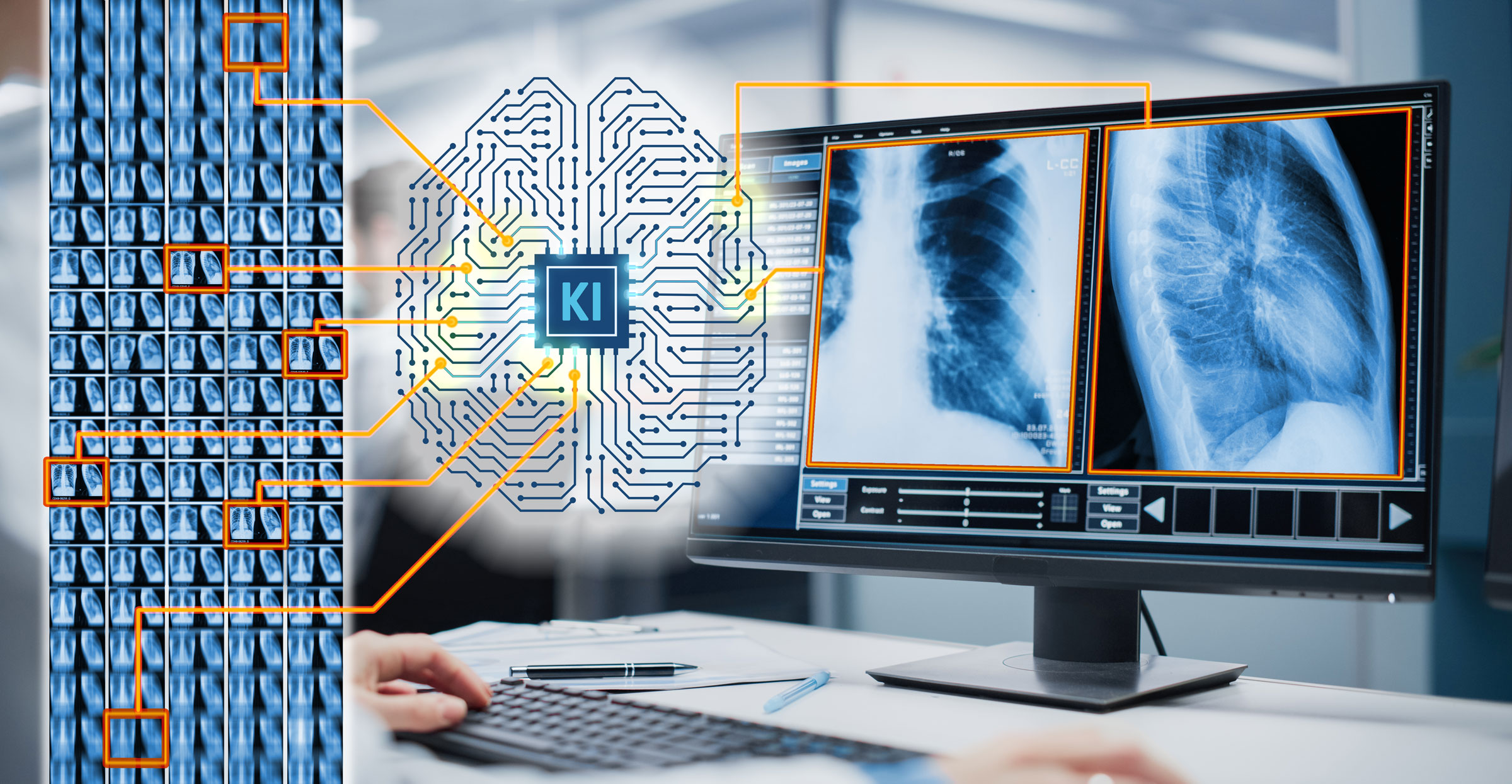 New Bachelor's degree program in applied AI
Karlsruhe University of Applied Sciences (HKA) to start the hitherto unique degree program "Artificial Intelligence in Engineering Sciences" in the winter semester 2023/24
May 8, 2023
Artificial intelligence (AI) is the technological topic of the future par excellence. The mere development of AI is one side of the coin; using it in the most targeted way possible is quite another. Many companies around the world are investigating the areas of application in which this technology can develop its full potential. This requires trained specialists who not only deal with pure computer science, but can also use AI in the real world.
For this reason, Karlsruhe University of Applied Sciences (HKA) has developed a Bachelor's degree program in "Artificial Intelligence in the Engineering Sciences" that deals with both worlds. ChatGPT, Data Science, Cybersecurity, Neural Networks, etc. are well-known buzzwords in this context. And since AI is a cross-sectional technology, the new degree is offered on an interdisciplinary basis by the faculties of Electrical Engineering and Information Technology as well as Mechanical Engineering and Mechatronics.
The students learn to apply AI, to use it as a tool to simplify their work as future engineers or to develop new working methods. In this way, better products with better quality can be produced even more efficiently with less energy consumption. The course incorporates elements of electrical and information technology, mechanical engineering and mechatronics, as well as very specific topics of Artificial Intelligence. This also includes a responsible approach to technology and social as well as ethical aspects.
Program Director Dr.-Ing. Dirk Fessler: "Artificial Intelligence has the potential to make an important contribution to major economic and social challenges of our time, such as future mobility in the form of fully automated or autonomous driving, the energy transition in the form of stable grids, or in medicine in the early and targeted detection and treatment of diseases."
After the basic study period, students from the third semester onwards can choose a topic in which they would like to deepen their knowledge, namely AI in Production or AI and Autonomous Systems.
The areas of application are almost unlimited. Fully automated systems, as in autonomous driving, are probably the best-known field of application for Artificial Intelligence. In industry, too, there is huge demand for skilled workers. In the future, AI will also be used for more precise and faster diagnostics in medical technology and, last but not least, in the energy sector. AI as the basis of intelligent electrical grids can close supply gaps and make power generation more efficient and sustainable.
Potential applicants for this new Bachelor's degree can find out more about the program now at www.h-ka.de/kiib. There is also a YouTube video about the program at https://youtu.be/IIeCUjdzKgk.
The application deadline for the winter semester 2023/24 is July 15, 2023.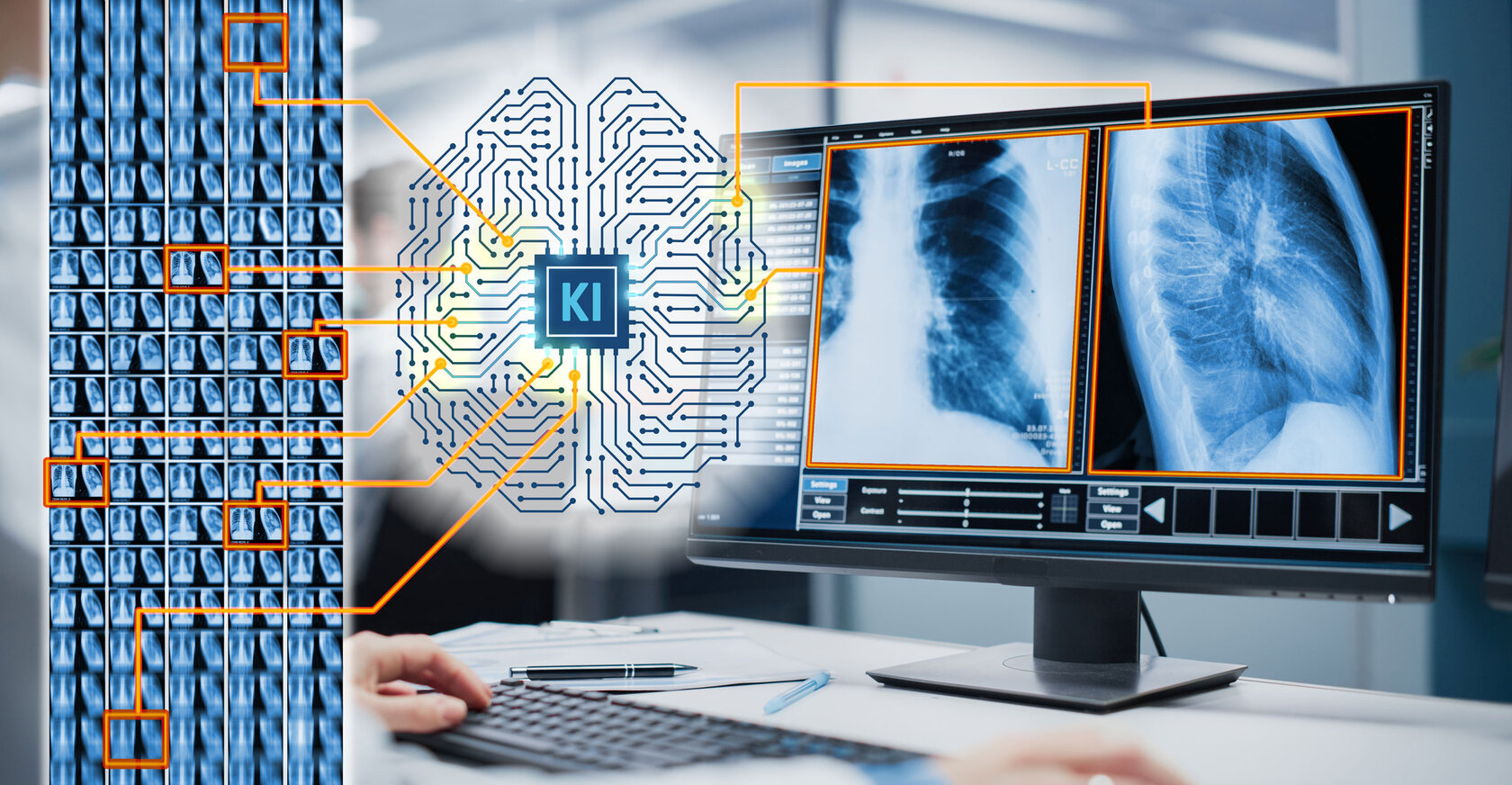 iStock/Norbert Gatz
AI can save lives, for example in the field of medical diagnostics.
External content
To use this content (Source: www.xyz.de), please click to Accept. We would like to point out that by accepting this iframes data to third parties transmitted or cookies could be stored.
You can find further information in our Privacy policy.