Innovative HKA project enables hybrid student exchange across three countries
After a successful first semester, the trinational project "Virtual International Exchange and Learning (VIEL) Kenya-Ireland-Germany" starts the 2nd round
June 13, 2022
In October 2021, the new trinational project "Virtual International Exchange and Learning (VIEL) Kenya-Ireland-Germany" started at Karlsruhe University of Applied Sciences (HKA) in cooperation with Pwani University in Kenya and the University of Limerick in Ireland. VIEL is part of the Baden-Württemberg-STIPENDIUM for University Students – BWS plus, a programme of the Baden-Württemberg Stiftung. It is financed over three years with a total sum of 145,000 euros.
Staying in a foreign country with a different culture is a key experience in classic student exchanges that has a long-term impact on many, often for the rest of their lives. Due to the COVID 19 pandemic, however, student exchange programs could no longer take place in the traditional form. In order to continue to offer students the opportunity to spend a semester abroad while making friends across borders and learning important skills, the new VIEL project was launched by Prof. Sissi Closs of Karlsruhe University of Applied Sciences (HKA). The goal of the project is to create a cultural and professional exchange for students from the three universities in a future-oriented, virtual setting. Each semester, two students from each of the three universities have the opportunity to participate in a hybrid exchange. The innovative model has many advantages: Students who are unable to pause their studies at their home university or manage a stay abroad can also participate in the program.
In addition to the academic exchange, which takes place in monthly virtual workshops on various topics in the field of communication and media, the focus is also on private, cultural exchange. To this end, the students meet regularly in a virtual "Stammtisch" (regulars' table) and also exchange ideas on a daily basis via various media in order to get to know each other's everyday life, culture and traditions. If possible, short-term stays in one of the three countries take place at the end of the semester. The VIEL project thus offers an alternative to physical student exchanges. At the same time, it also serves as a pilot project to expand traditional student exchanges and establish future-oriented, virtual exchange models.
The first exchange round, with six students, has already been successfully carried out and ended with a big closing event at Pwani University in Kilifi, Kenya. Both the project team and the students are thrilled with the progress and results of the first round. "I can only wholeheartedly recommend applying for the VIEL project! I made friends for the future, had a great time in Kenya, gained professional skills, but most of all: made great memories!" concludes Susann Salah, a Master's student at HKA. The VIEL project will run until September 2024, with the second semester starting in March 2022, again with virtual exchange students from the three universities. More information on the hybrid exchange program is available at http://karlifi.org/course/index.php?categoryid=14
Baden-Württemberg-STIPENDIUM
The Baden-Württemberg-STIPENDIUM supports the international exchange of students and vocationally qualified people. Since 2001, it has enabled more than 25,000 young people from Baden-Württemberg to gain experience abroad and allowed scholarship holders from other countries to visit Baden-Württemberg. Approximately 1,500 young people receive a Baden-Württemberg-STIPENDIUM each year.
Baden-Württemberg-STIPENDIUM for University Students – BWS plus
With the Baden-Württemberg-STIPENDIUM for University Students – BWS plus, the Baden-Württemberg Stiftung supports innovative joint projects between universities from Baden-Württemberg and their international partners. The programme is endowed with approximately 1.2 million euros annually. Since 2011, more than 100 BWS plus projects have been supported at universities in Baden-Württemberg.
The Baden-Württemberg Stiftung
advocates a vital Baden-Württemberg with a high quality of life for all its residents. It helps pave the way for advanced technological progress, high quality education, and a responsible relationship with fellow human beings. The Baden-Württemberg Stiftung is one of the major foundations in Germany. It is the only foundation which exclusively and above party lines invests in the future of the state of Baden-Württemberg – and thus in the future of its citizens.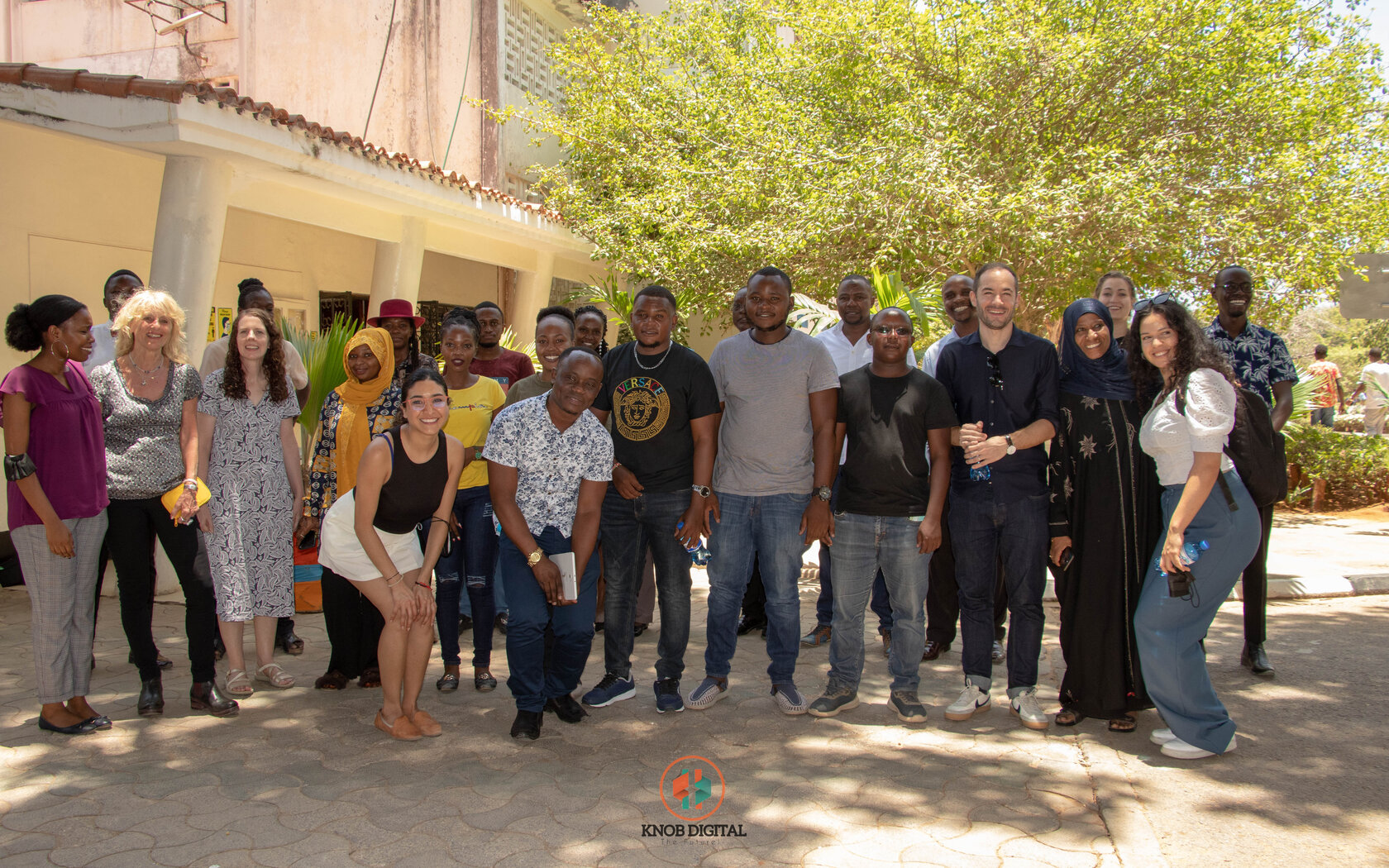 Emmanuel Barakah
Closing event of the VIEL project with participants from Karlsruhe, Ireland, and Kenya