Teaching evaluation in times of Corona
Highest ever satisfaction of students with their in-person studies at HKA
January 26, 2022
After three online and hybrid semesters due to the pandemic, the 2020/21 winter semester at Karlsruhe University of Applied Sciences (HKA) started last fall with great uncertainties about what the Corona fall and winter would bring for study operations. However, despite generally high incidences and thanks to the necessary Corona measures at HKA, classroom teaching could be maintained throughout the semester. It was eagerly awaited to see how the students would evaluate the first semester of attendance after one and a half years with 94% attendance and 6% online courses via the teaching evaluation that takes place every semester. They had the opportunity to do so until January 8, 2022, and awarded the university's best overall grade of 1.7 since this measuring instrument was introduced in the winter semester of 2009/10. In comparison, the average grade for HKA in the summer semester was 1.9. The score calculated specifically for the laboratory section, i.e., practical course content, is also 1.7 in the current semester; in the summer semester of 2021, it was 2.0. A total of 9,340 responses were received from participants, bringing the response rate to 47.3%, a level similar to that prior to the Corona semesters.
"These results are an expression of the highest level of student satisfaction since the beginning of the teaching evaluation," said Prof. Dr. Angelika Altmann-Dieses, Vice-President for Academic and International Affairs at HKA. "For HKA as a university of applied sciences with a high proportion of practical exercises and learning in small groups, on-site studies and personal exchange with each other are of crucial importance, and the students appreciate this. My thanks go above all to the teaching staff, many of whom have developed hybrid formats and with their commitment have made it possible for those who could not be on site to participate."
To determine teaching quality, students are provided with TANs for each course that allow them to complete online questionnaires anonymously. Lectures/seminars and practical events such as labs, internships or exercises are evaluated in separate questionnaires. The questions on the lectures/seminars relate to the content and structure of the course, the way in which the material was taught, and the student's own study behavior. In the case of the practical courses, the focus is on organization, implementation and design, and again on the student's own study behavior. The results are made available to the lecturers after the end of the evaluation so that they can discuss them with the students.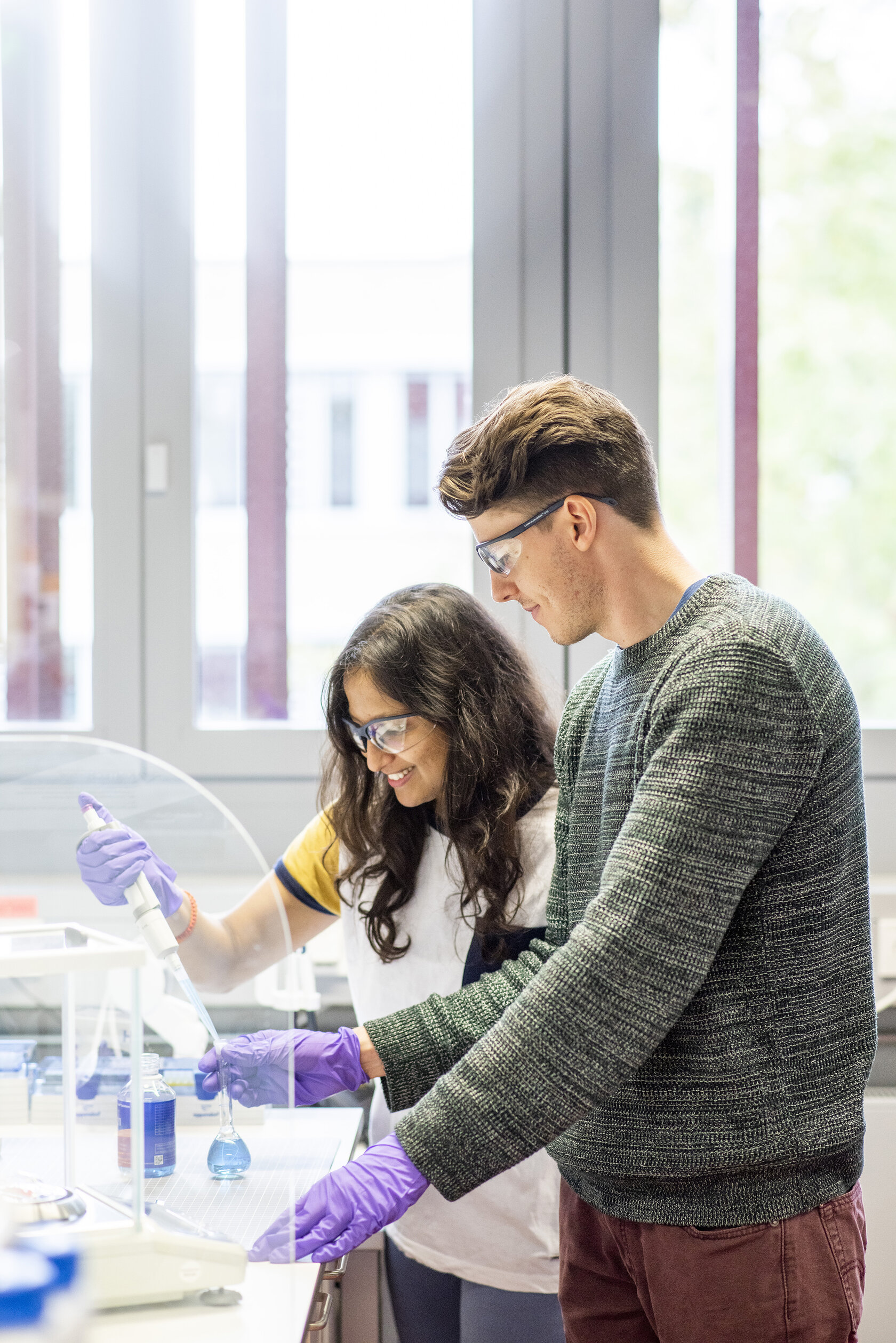 Andreas Reeg
The laboratory equipment at HKA is rated particularly well by the students