Exclusive premium partnerships between Karlsruhe University of Applied Sciences and the companies Robert Bosch, SEW-EURODRIVE, and CAS Software
Jointly recruiting, training, and supporting young people for technical courses of study and professions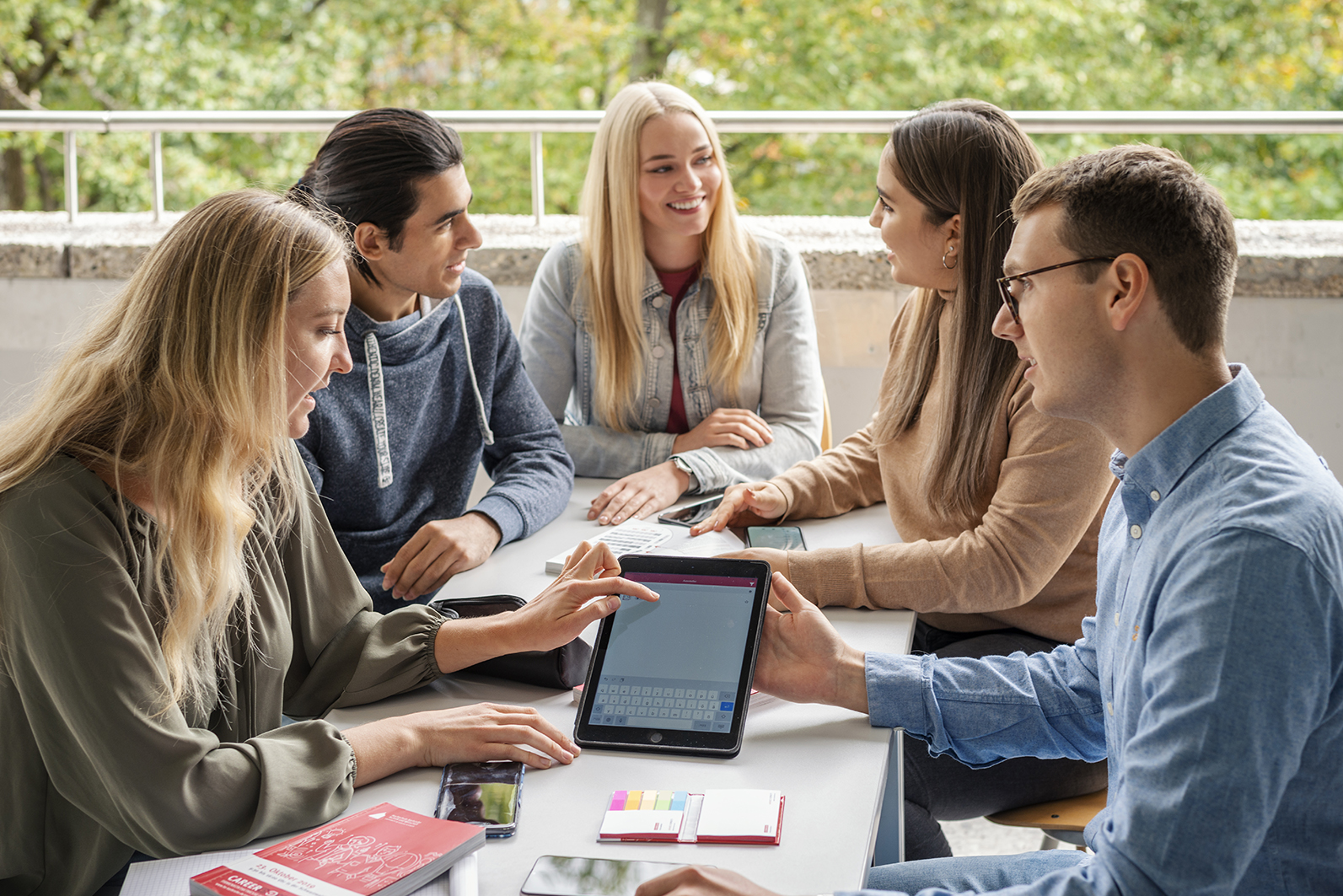 Tobias Schwerdt
The goal is to attract young people to technical courses of study and professions, to train them together, and to support them
April 29, 2021
Karlsruhe University of Applied Sciences (HKA) not only has had a new name and a new logo since April 2021, it is now also launching an even more intensive collaboration with technologically strong, innovative companies with the Premium Partnership program. "Our common goal is to attract young people to technical courses of study and careers, and to train and support them together," explains Prof. Dr.-Ing. Franz Quint, Vice-President for Research, Cooperations and Quality Management at HKA. The exclusive premium partnerships are intended to help meet the demand for qualified specialists, strengthen the employer brand at HKA, and further expand existing networks. Students and graduates are thus offered invaluable practical experience and exciting prospects for their future careers.
The prerequisite for a premium partnership is a cooperation within the framework of StudiumPLUS, the dual study model of HKA, as well as a cooperation package in the areas of employer branding, recruiting, and talent development that is tailored to the individual needs of the company. Matthias Klumpp, Head of Human Resources at Robert Bosch GmbH, is convinced of the benefits: "The premium partnership with Karlsruhe University of Applied Sciences gives us the opportunity to continue and intensify our long-standing successful cooperation. This enables us to further intensify the exchange between academia and the professional world and to make even better contact with very well-trained young professionals."
Holger Richert, Head of Corporate Human Resources at SEW-EURODRIVE GmbH & Co KG, is also pleased to further expand the cooperation within the premium partnership and emphasizes: "SEW-EURODRIVE and Karlsruhe University of Applied Sciences have enjoyed a close and trusting relationship for many years. This ranges from the company contact fair 'CareerContacts' to internships and final theses to the StudiumPLUS and Master's program, and much more."
By joining StudiumPLUS, CAS Software AG is also breaking new ground, with the aim of supporting special talents on their own personal path. Martin Hubschneider, CEO of the company, particularly appreciates the intensive exchange with the students and the creative, unconventional ideas that continue to inspire the innovative IT company. "We see our own CAS Campus as the best place to grow. That's why we offer students the opportunity to work on exciting projects for the future while they are still studyingsuch , as shaping a smart society and other highly innovative trends and topics from business and science."
The premium partnership comes with many benefits. It strengthens the company's presence on campus, at various event formats (e.g. Campus Day, CareerContacts) and on our communication channels (e.g. website, CareerNews, social media). Our partners also benefit from our broad network inside and outside the university and continue to shape our program portfolio together with us in order to adapt it to the challenges of the future. All companies that are interested in a longer-term cooperation in order to secure the specialists of tomorrow are welcome to contact Ms. Bettina Stengl, Managing Director of the Center of Competence at HKA, Tel. +0721-925-2500, e-mail: bettina.stenglspam prevention@h-ka.de for all questions regarding the premium partnership with HKA.