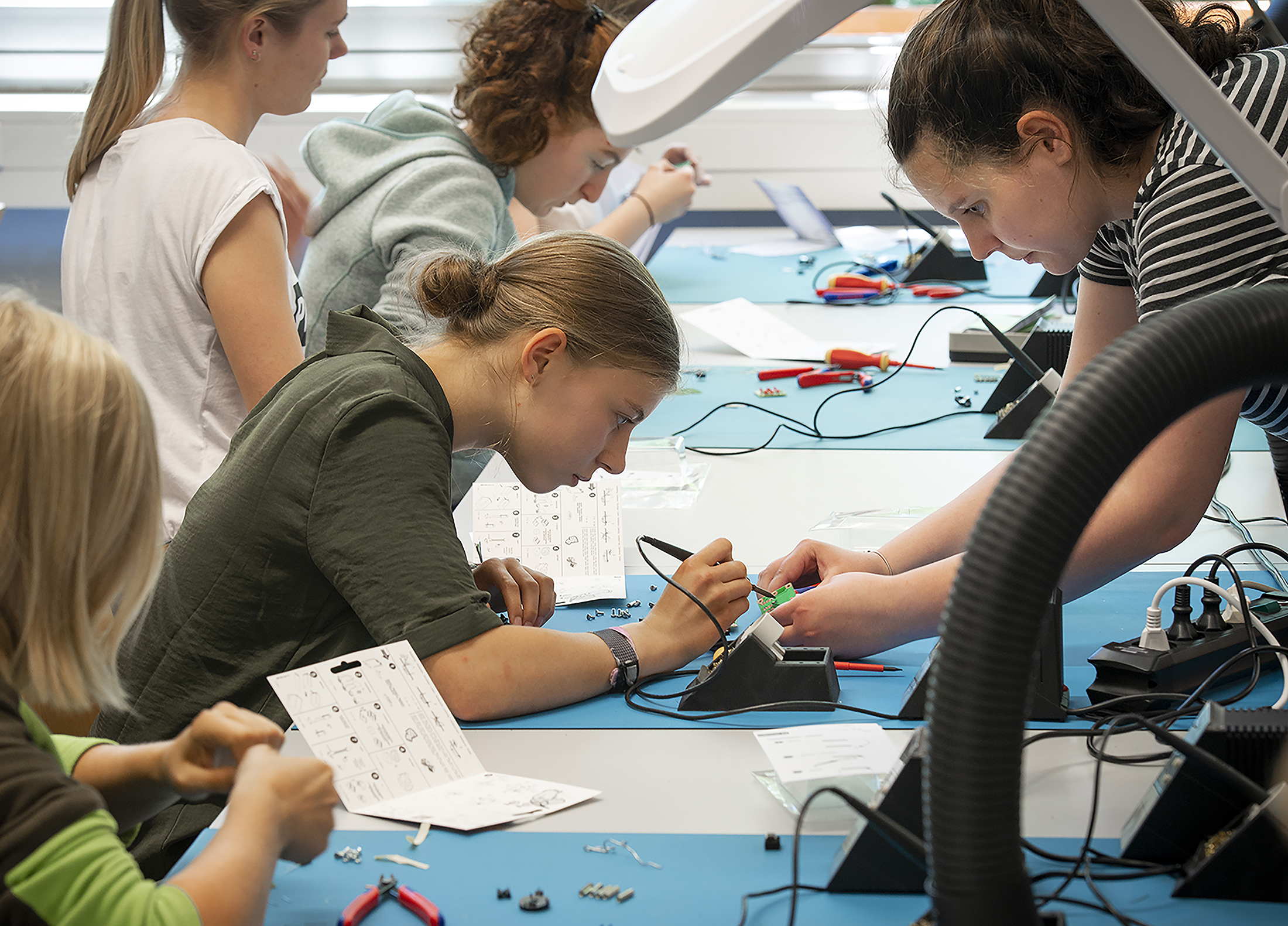 Awakening enthusiasm for technology
With InspirING®, Karlsruhe University of Applied Sciences offers a program for schools that aims to get young people excited about science and technology through exciting experiments and to encourage them to take a closer look at scientific and engineering phenomena and the wide range of study and career opportunities in the STEM field. To this end, InspirING offers a number of special features.
Integration into the classroom
The experiments are oriented to the various engineering disciplines, but can be ideally integrated into the following subjects or profile subjects:
Physics
Chemistry
Science and Technology (NwT)
Informatics, Mathematics, Physics (IMP)
To provide insight into many different engineering disciplines, several experiments are usually combined into one action day. All action days are coordinated in advance between university officials and teachers, so that the experiments are tailored to the respective groups of participants and represent a varied addition to regular classes. The focus is on the young people: they are the protagonists of the experiments, conduct them themselves, experiment and are accompanied by students in the process.
Students as teachers
Students from various degree programs take over the teaching duties and guide the students so that they can carry out the experiments independently. In a specially designed course, they receive technical and didactic training for this purpose. The smaller age difference breaks down barriers and allows casual conversations about the experiments and studies.
Exciting and elaborate experiments with change of location
InspirING® takes place at the school and at the university . Using mobile equipment, students and professors plug into regular classes on-site on one day. On another day, students can expect state-of-the-art, non-transportable experimental facilities and workstations equipped to a high standard at the university. Visiting the university thus allows for extensive experimentation while providing insight into university life, especially the many laboratories for hands-on university education that we, as a university of applied sciences, can offer.
If you are interested in participating, there is the possibility to come to the university in advance, have a look at the labs and approach the planning in a personal conversation. If that is not possible, we will use all other communication channels to plan an InspirING® day.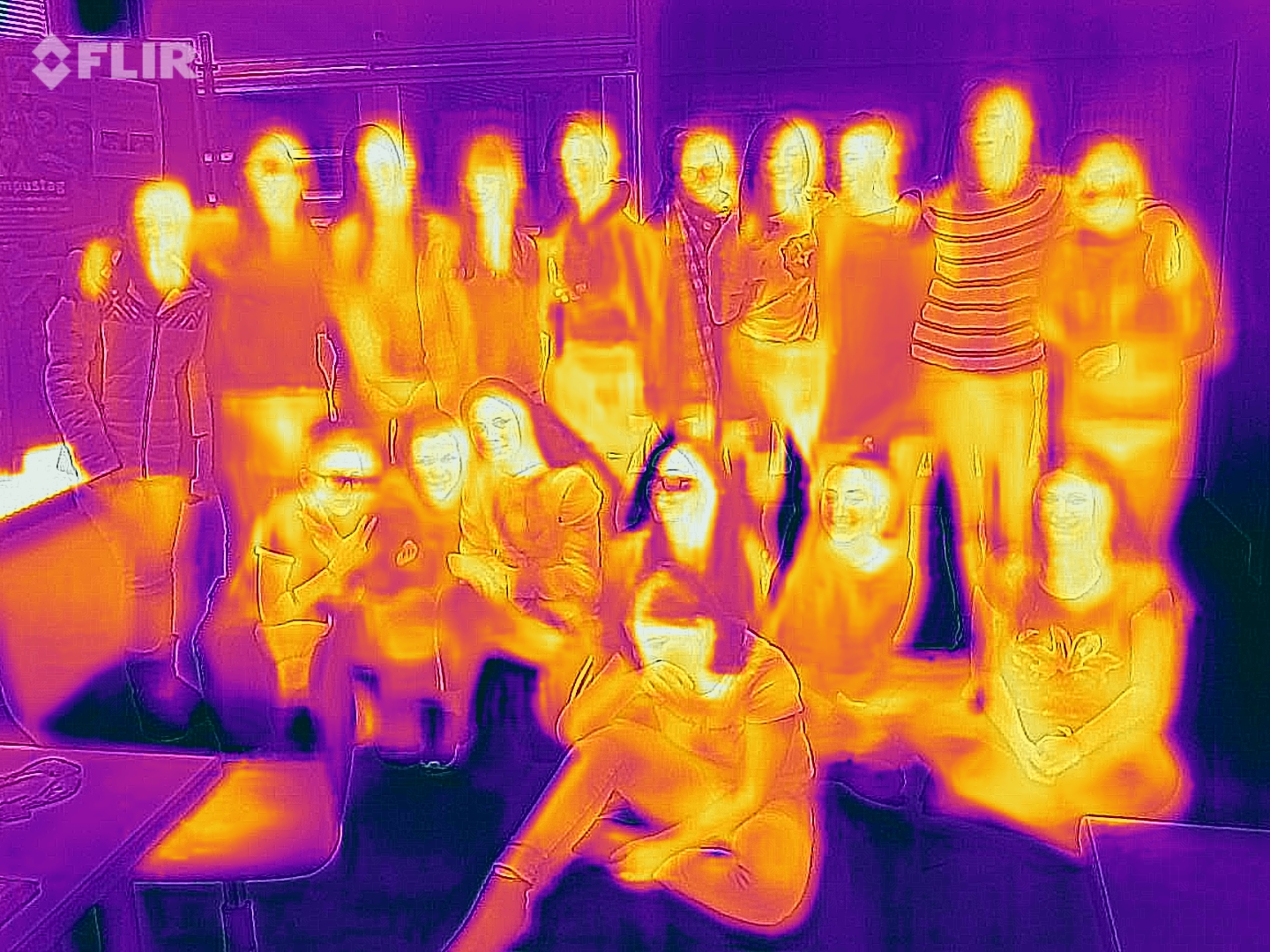 Examples of experiments at school
Thermodynamics: using cameras to observe heat and spit fire
Electrical Engineering: Soldering an electronic cube
Mechanics: Feel forces and experience their effects in a gear shift
Chemistry: create a fire-breathing volcano using manganese dioxide and hydrogen peroxide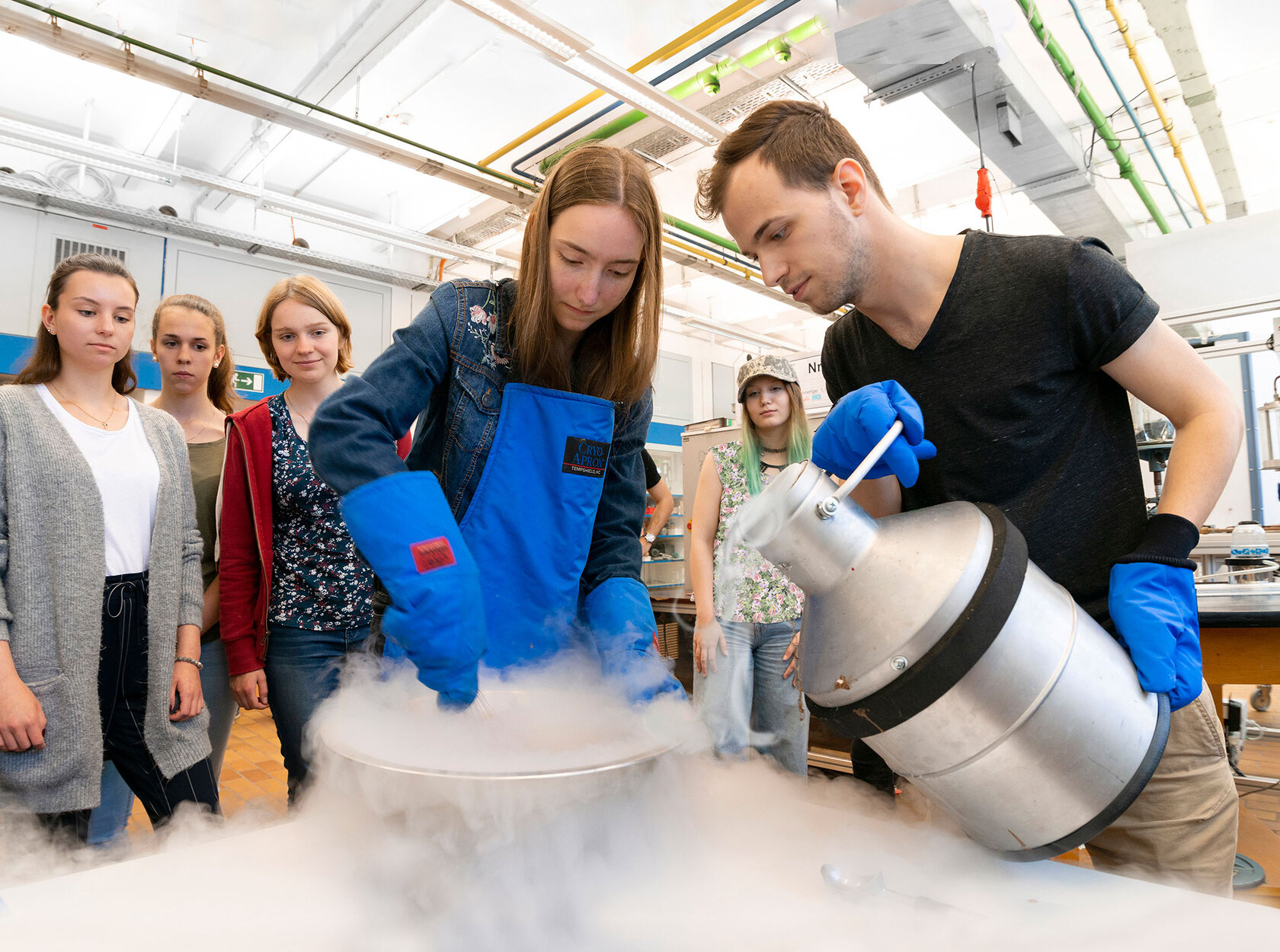 Examples of experiments at the HKA
Experience the climate in Antarctica & make ice with liquid air
Program a model factory with logic gates
Understand combustion engines
Experience virtual reality
Drawing with Fischer Technology robots
Building lithium-ion batteries yourself
Controlling industrial robots
Soldering electronic cubes
Experimenting in hydraulic engineering
Smell lightning in a high-voltage lab
Lasering components