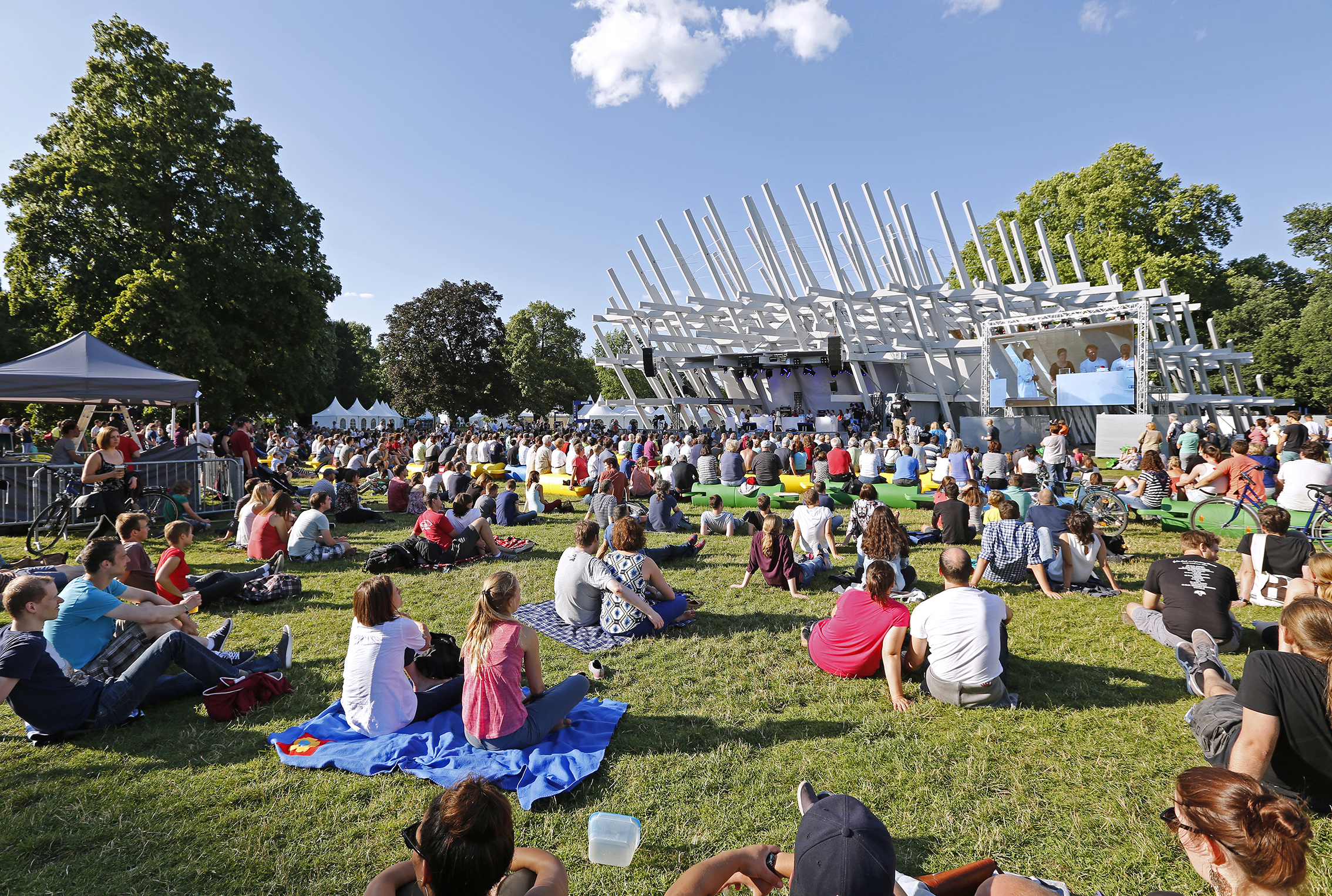 Karlsruhe – City of Science
EFFEKTE science festival
Since 2013, the city of Karlsruhe has initiated the EFFEKTE science festival every two years, transforming the entire city into a giant hands-on and experimental laboratory. During the festival days, citizens are introduced to a wide variety of science topics in an entertaining and easily understandable way. This can take place during lectures and guided tours in the research and educational institutions, or in very unusual places.
The next EFFEKTE science festival is planned for June 2021.
Every month on a Tuesday evening, scientists invite the public to a lecture. The free lecture and discussion series is aimed at an interested audience, regardless of age and prior knowledge. The Science Tuesday 2020/21 is all about the central future topics "climate, environment and sustainability" and takes place online.
The current program of the lecture series for February to June 2021
Past contributions can be viewed here
April 20, 2021
How we all benefit from new materials
Prof. Dr.-Ing. Christian Karnutsch, Karlsruhe University of Applied Sciences
will present a new method for measuring liquids and gases in a non-contact and non-destructive manner – to the benefit of many industries, such as in medicine for rapid blood analysis directly in the ambulance, but also, for example, for product monitoring in the chemical industry.
Lecture "How we all benefit from new materials"

10/06/2020
Without water, all is nothing
Prof. Dr.-Ing. Jan Hoinkis, Karlsruhe University of Applied Sciences
By no means all people on earth have access to clean water. Prof. Dr.-Ing. Jan Hoinkis from Karlsruhe University of Applied Sciences shows what sustainable drinking water treatment looks like at Lake Victoria in East Africa and in Vietnam, and how helpful in a sustainable way it is for the local people. Eva Wendeberg and Maria Kondra from the association "A tip:tap" call on people to be lazy in their keynote speech: they advocate switching to tap water instead of carrying plastic bottles. Heinrich Armbruster from the Federal Waterways Engineering and Research Institute provides fascinating insights into the eventful history of Germany's federal waterways. He shows historical pictures from the archives of the scientific institution, which also reflect the history of the country and its people.