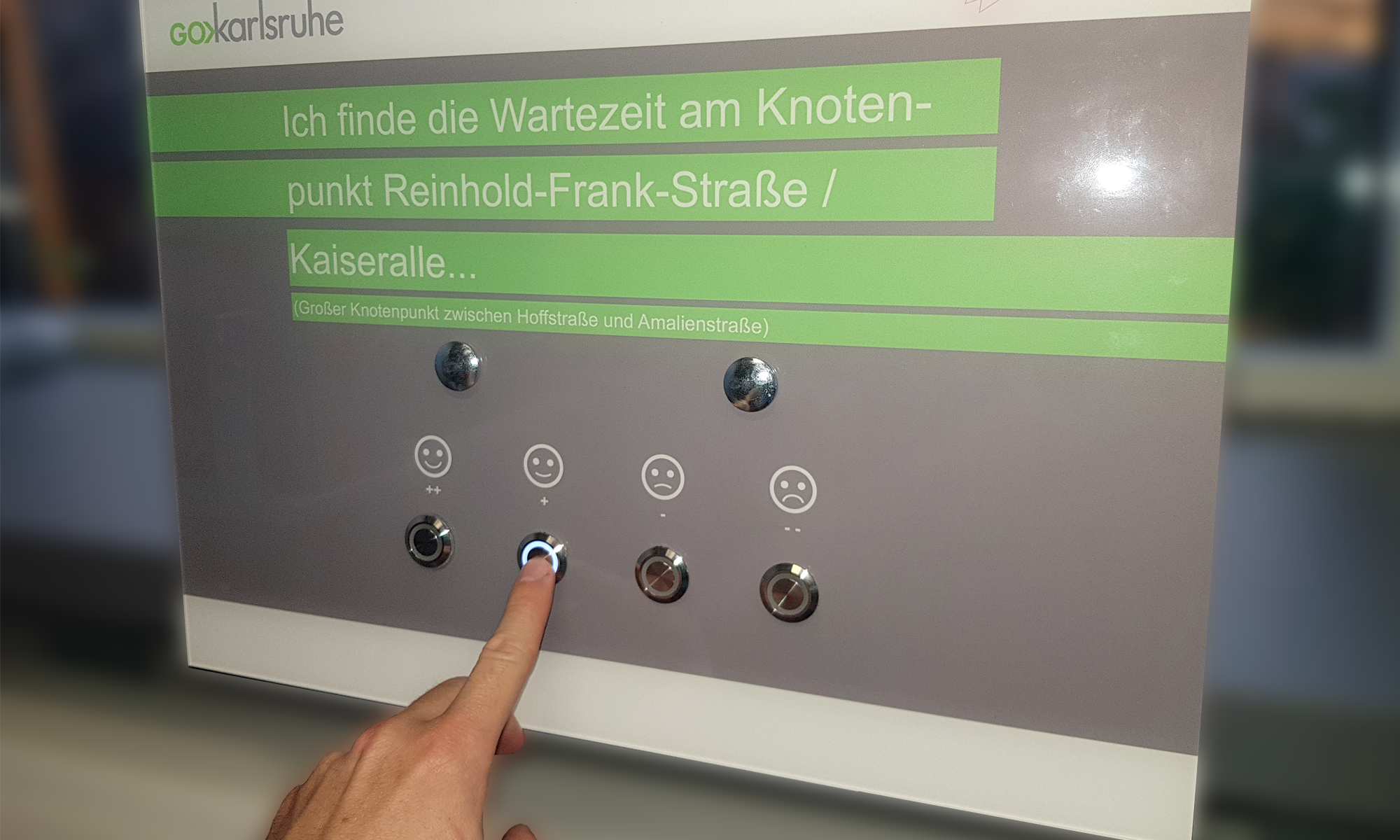 The Feedback Poster contains four integrated buttons. When pressed, the response is sent directly to a website and evaluated.
Falsified inputs, for example from children as they play, are reliably sorted out by an intelligent algorithm, ensuring that the data collected is of high quality.
Technical note:
The Feedback Poster is weather resistant. Since it does not require a power connection, it also works outdoors. The built-in battery lasts up to 10 days and can be quickly replaced and recharged.
What are potential areas of application?
What are possible areas of application?
The Feedback Poster has already been implemented successfully in the GoKarlsruhe research project to obtain feedback on structural changes to the infrastructure from people passing by.
Other possible applications include trade fairs, exhibitions, museums and events. The Feedback Poster can be used anywhere where anonymous feedback on an issue is desired.