Intelligent Systems Research Group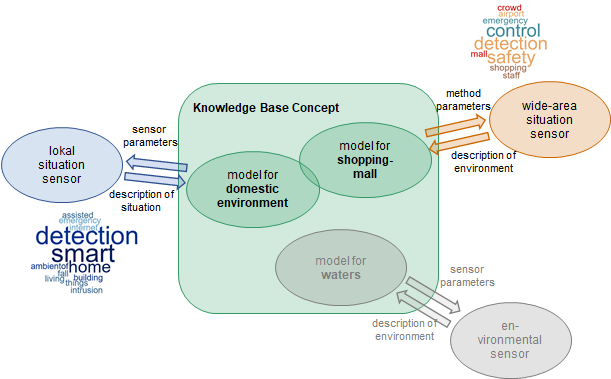 Within WISO3D a method for knowledge based optimization of 3D sensor systems is developed. The basic idea of WISO3D is to feedback knowledge to sensor systems which priorly has been collected by the sensor system itself.
Rather than using the extracted knowledge for situation analysis only, the extracted knowledge is be coupled back to the sensors. Thereby, the main goal is to select optimal sensor parameters and parameters of basic data processing methods in order to optimally adapt the system to the current environment and situation in real time.
The scientific results and publications of WISO3D are listed in our research topics 3D People Detection and 3D Morphable Models. Besides, the data set MULTIPLE as well as the open source JOMS on GitHub are results of WISO3D.
Our Partner Vitracom AG provides the sensor system for our 3D People Detection demonstrator and collaborates by coaching our PHD-students Samuel Zeitvogel und Johannes Wetzel, who work on WISO3D.
WISO3D is funded by the Federal Ministry of Education and Research (BMBF).