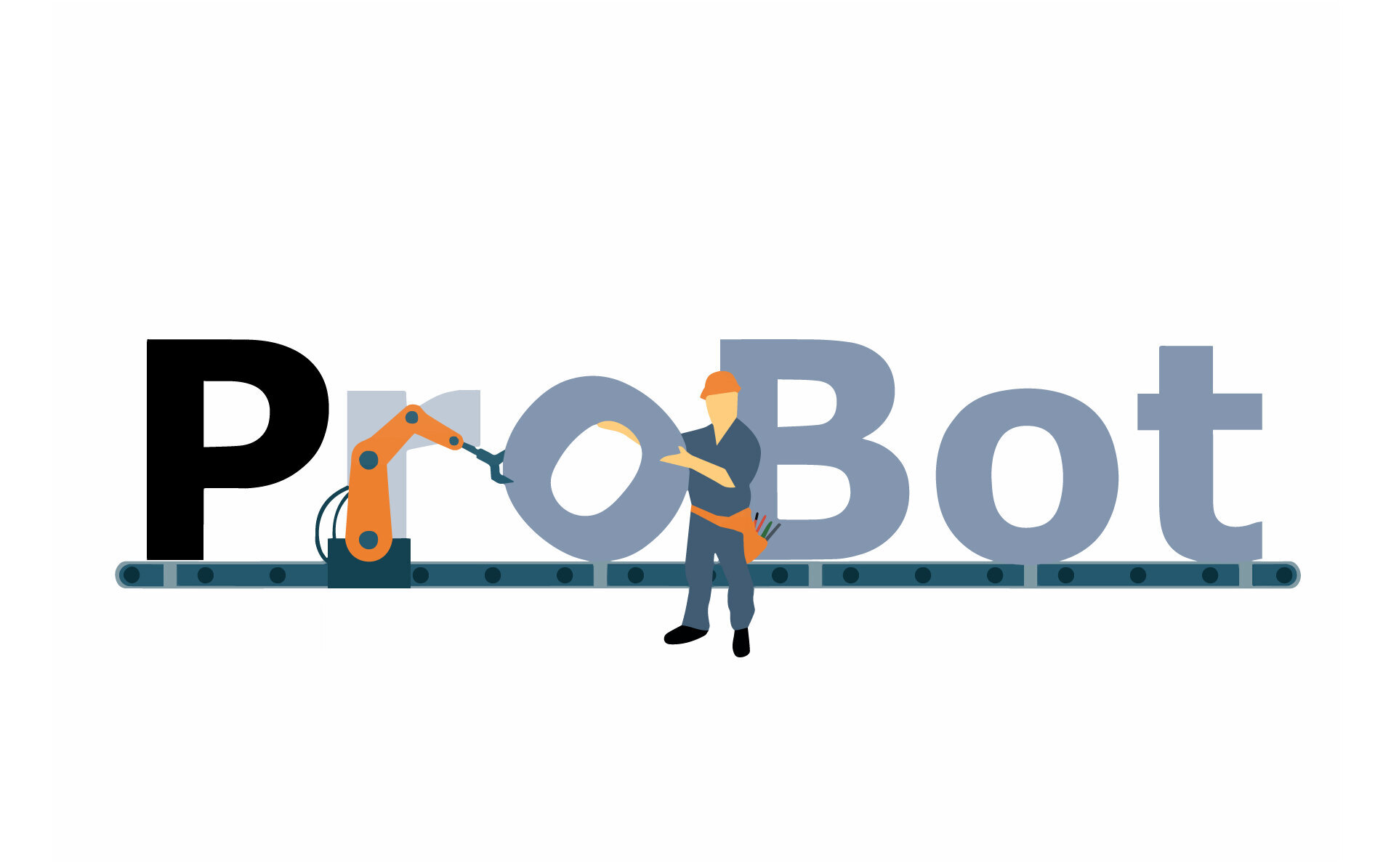 Proactive diagnosis and design of CoBot deployment in small and medium enterprises.
Targeting
SMEs, with their many small and medium-sized enterprises (SMEs) and their technological and economic performance, form the backbone of German industry. To survive in international competition, SMEs depend on a constant willingness to innovate and continuously improve. Many large companies are increasing their work efficiency and compensating for the shortage of skilled workers by increasingly relying on human-robot collaboration (HRC). Since many products in SMEs are produced in small quantities on a customer-specific basis, human-robot work systems have been difficult to implement. However, the technical development of new types of collaborative robots, so-called cobots, now enables flexibly adaptable hand-in-hand collaboration in teams of humans and machines. To date, however, these have been little used in SMEs, partly because the expertise needed to identify suitable application scenarios, assess the potential and plan their introduction is lacking.
The ProBot project has therefore set itself the goal of facilitating the introduction of cobots for SMEs and providing assistance throughout the entire introduction process. With this in mind, the ProBot research project is developing a virtual method case that provides detailed, company-specific adaptable and easy-to-use planning and decision-making aids. This is intended to help SMEs systematically tap the potential of MRC and thus increase their competitiveness. In the sense of application-oriented research, three scientific partners are collaborating in the project with four manufacturing SMEs as application partners and two technology partners.
Procedure
Based on existing preliminary work, the requirements of SMEs for MRK solutions are empirically surveyed and suitable use cases with the greatest potential for improvement are identified. This will explicitly incorporate occupational science, socio-technical, business management and employee-related factors. Subsequently, the MRK solutions are conceptualized in the participating user companies, prototypically implemented and evaluated in real operations. With the MRK applications set up, the SME users can gather real-life deployment experience, make socio-technical variations to the deployment scenarios and test the analysis and evaluation methods used in the method case in productive operation as well as provide feedback, which in turn flows into the further development of the methods. During the entire project, the method kit will be continuously tested in this way in iterative cycles on new scenarios and optimized on the basis of the evaluation results. In parallel, a permanent exchange format will be developed that cobot enthusiasts and pioneers can use to share experiences and success models. The realization of the method case as well as the exchange platform will be integrated on an interactive and low-threshold usable website.
Website
Project duration
February 2019 to January 2022
Project Consortium
Scientific partners:
Institute for Learning and Innovation in Networks (HKA, ILIN)
Institute for Work Science and Industrial Organization (KIT, ifab)
Robogistics Laboratory (HKA, Prof. Wurll)
Application partners (SMEs from the manufacturing industry):
Schnorr GmbH
Maus GmbH model and mold making
Leutron GmbH
RAUCH Landmaschinenfabrik GmbH
Technology partners:
robodev GmbH
ArtiMinds Robotics GmbH
Associated transfer partners:
Institute for Applied Work Science (ifaa)
Landesnetzwerk Mechatronik BW (LMBW)
Funding by
Federal Ministry of Education and Research (BMBF)
Collaborators
Prof. Dr. Steffen Kinkel
Tobias Kopp
Arndt Schäfer
Marco Baumgartner