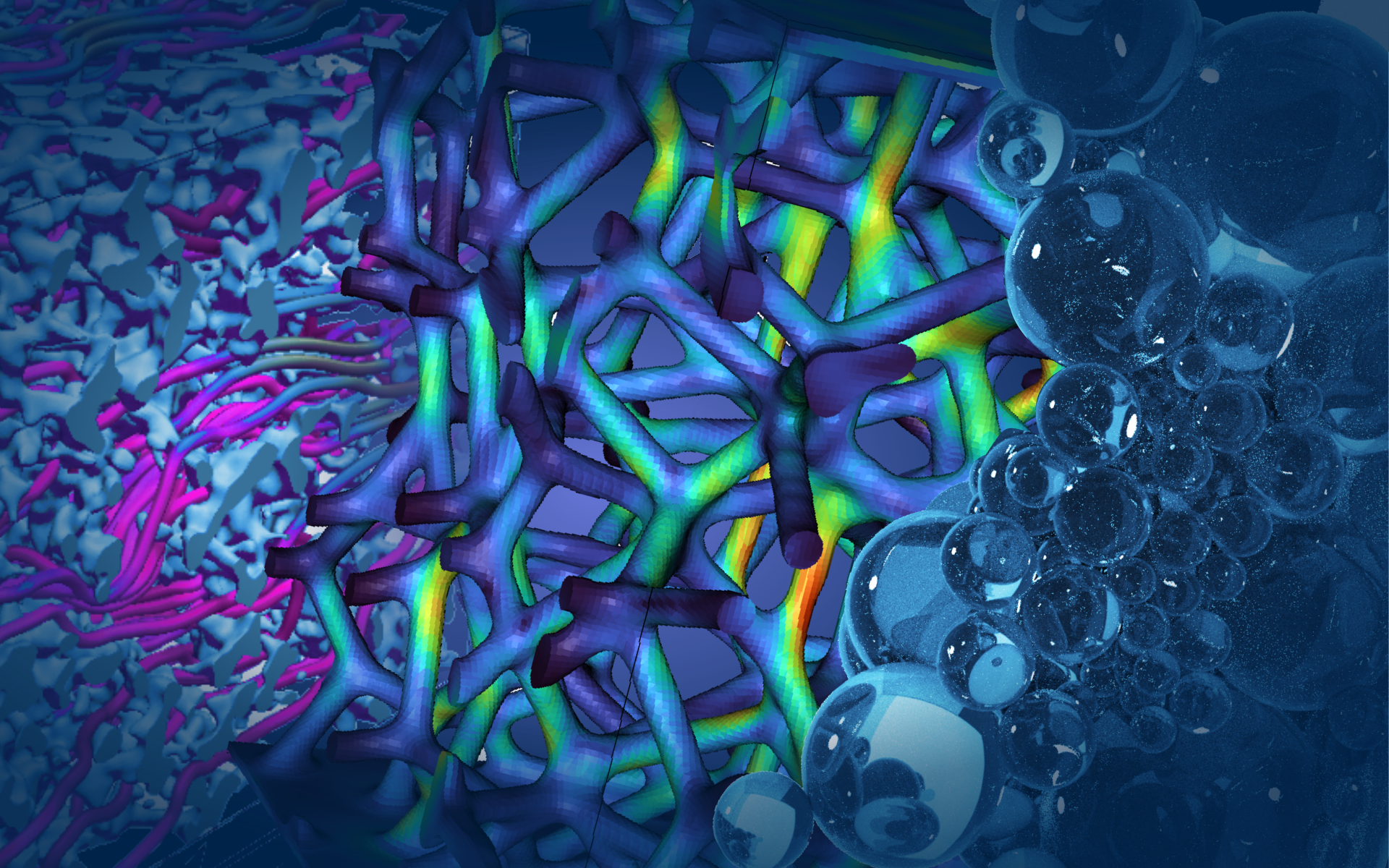 Institute for Digital Materials Research
The production of almost every man-made object and material also requires solidification at some point. Metallic alloys belong to the group of materials most commonly used in industrial applications, e.g. in the foundry industry. During the production of castings, solidification of metallic alloy systems occurs, involving many different phases and consequently different phase transitions. The solidification is accompanied by a complex microstructure formation. Depending on the process conditions and the material parameters, different morphologies can be observed in these microstructures during growth. The specific solidification process has a strong influence on the material properties and the quality of the castings. To improve the material properties in industrial production, the detailed understanding of the dynamic evolution of grain and phase boundaries during the solidification process is of great importance for practical needs. In real metal alloys, the solidification process cannot be observed in situ, so mathematical modelling and numerical simulations can provide valuable information about the formation of the microstructure and make it possible to make predictions about the properties of the developing morphology. Computational modelling is generally intended to design material with specific properties and improve production processes.
For this reason, the basic research activities of our research group focus on modelling and on numerical simulations of solidification and microstructure formation for real metallic alloys and other materials. Special attention is paid to the description of phase transformation processes in multi-component multi-phase systems, taking into account mass and heat diffusion, convection, anisotropy and elasticity. Another goal is the analytical and numerical investigation of multi-scale solidification phenomena occurring on different time and length scales. Our research group is highly interdisciplinary and includes materials science, mathematics, physics and computational sciences.