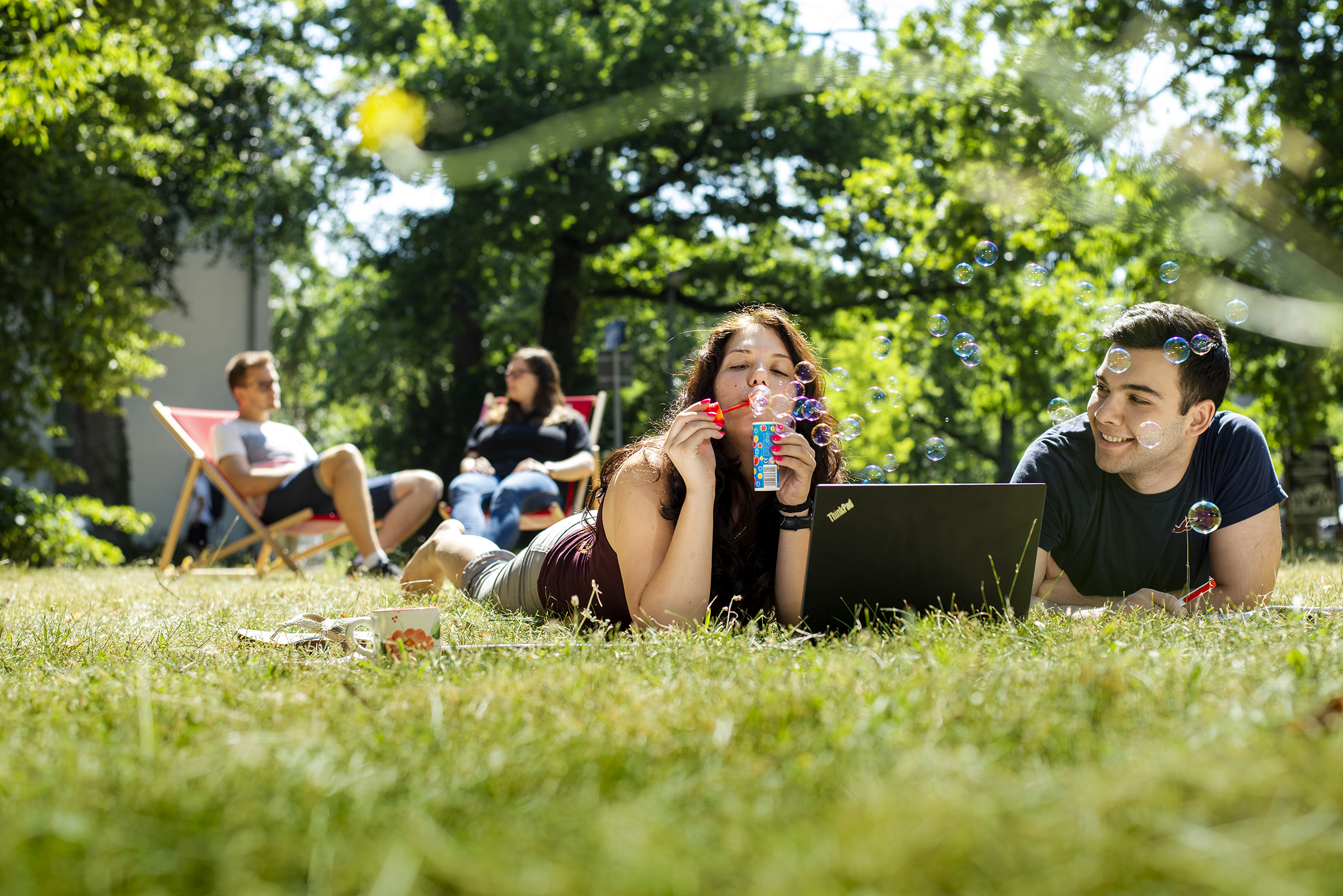 Your studies at HKA – your professional career
Orientation and help in choosing a course of study, this is what HKA offers all prospective students at its Campus Day.
Our virtual Campus Day took place on June 12, 2021 and is now, unfortunately, over. But informative articles and interesting videos can still be viewed, as the web page is still online.
Orientation and help in choosing a degree programme - this is what Karlsruhe University of Applied Sciences offers all prospective students at its Campus Day.
On Wednesday, 17 November 2021, we cordially invite visitors to inform themselves about the whole range of our degree programmes to get to know students, lecturers and staff and to experience our university during tours.
Informative, varied, and entertaining,
this is how the Campus Day programme can be summarised: In one place and in just a few hours, you can get to know unusual student projects, get a taste of lectures, listen to talks on forward-looking topics or clarify all your questions about studying with the advisor teams of the service institutions.
The programme for Campus Day is expected to be published on these pages at the beginning of November. By then, it will, hopefully, also be decided whether we will again offer a purely digital event or possibly also welcome you on our university campus in presence.
Whether in front of the screen or on site on campus, we look forward to your visit.