February 27, 2023
Together, Karlsruhe University of Applied Sciences (HKA) and the National Taiwan University of Science and Technology (Taiwan Tech) are going to offer their students a master's double degree program at the Faculty of Computer Science & Business Information Systems. An agreement to this effect was signed by Prof. Dr. Angelika Altmann-Dieses, Vice-President for Academic and International Affairs at HKA, and Prof. Jhy-Chern Liu, Vice-President of Taiwan Tech (NTUST) during a visit to the Taiwanese partner university.
The signing of the cooperation agreement to establish a cooperative master's dual degree program is an important milestone in the relationship between HKA and NTUST. The basic idea is to have joint focus areas and events in current subjects such as Data Science and Artificial Intelligence, as well as mutual exchange of students, which is also supported through a DAAD project.
"Establishing this cooperative master's program also reflects the growing importance of contemporary digital development. It is designed to provide students with the knowledge and skills necessary to succeed in innovative and promising fields," emphasizes Prof. Angelika Altmann-Dieses.
The program, offered by the Taiwan Tech Department of Information Management and the HKA's Faculty of Computer Science & Business Information Systems, will give students the opportunity to earn two master's degrees, one from HKA and the other from NTUST. Students will have the opportunity to study at the partner university in the second year of their master's degree and write a jointly supervised thesis. Industry internships will also be part of the program. The first intake of students into the new double degree program is planned for the winter semester 2023/24.
In addition, future possibilities in the cooperation between the HAWtech and TAItech university consortia were also explored during the visit of the HKA delegation. The HAWtech-TAItech alliance is a cooperation between the consortia respectively of several universities of applied sciences (HAW) in Germany and engineering oriented universities in Taiwan, with the aim of promoting international exchange and cooperation in teaching, research, and innovation.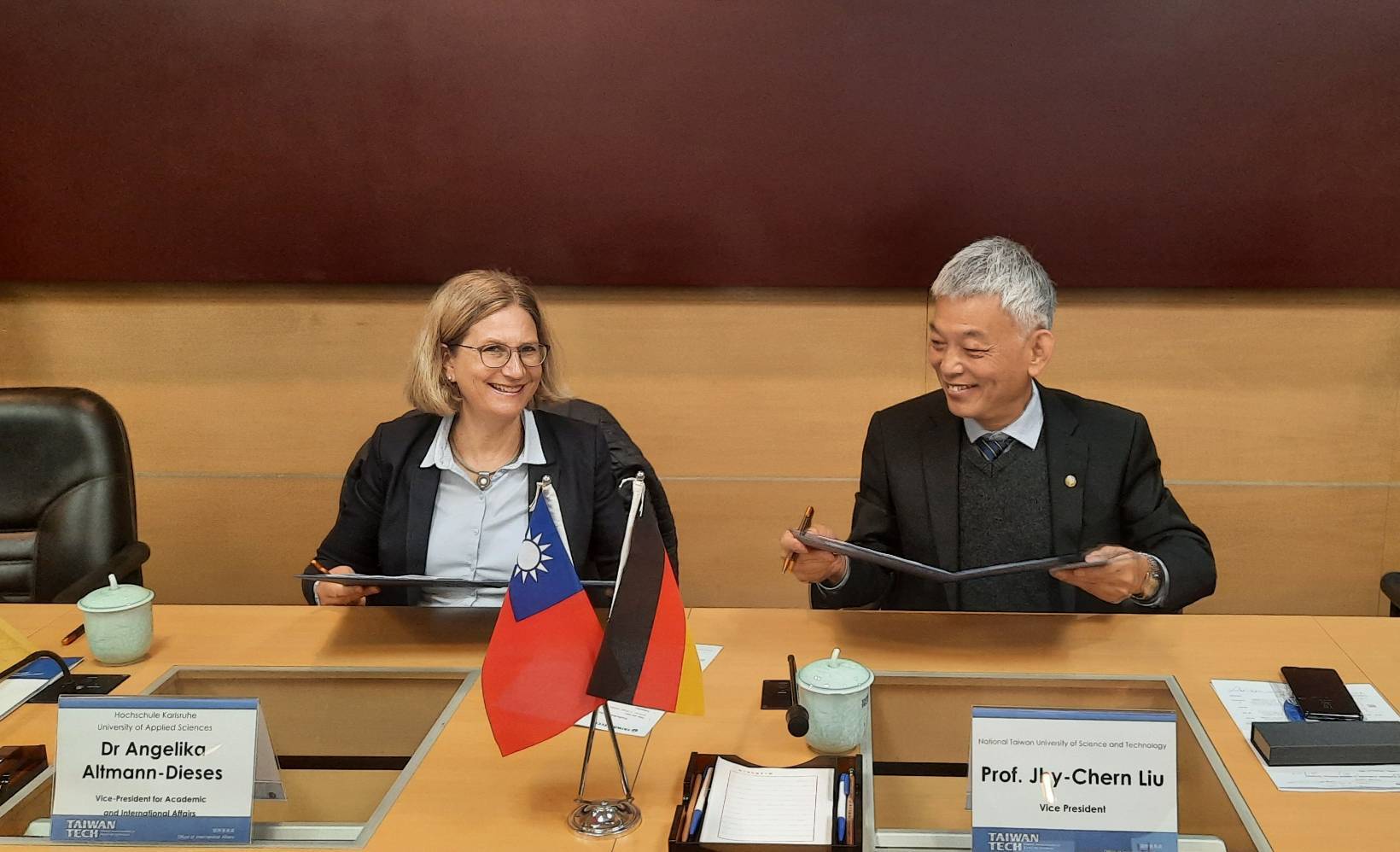 NTUST
Prof. Dr. Angelika Altmann-Dieses, Vice-President for Academic and International Affairs at HKA, and Prof. Jhy-Chern Liu, Vice-President of Taiwan Tech (NTUST), signing the cooperation agreement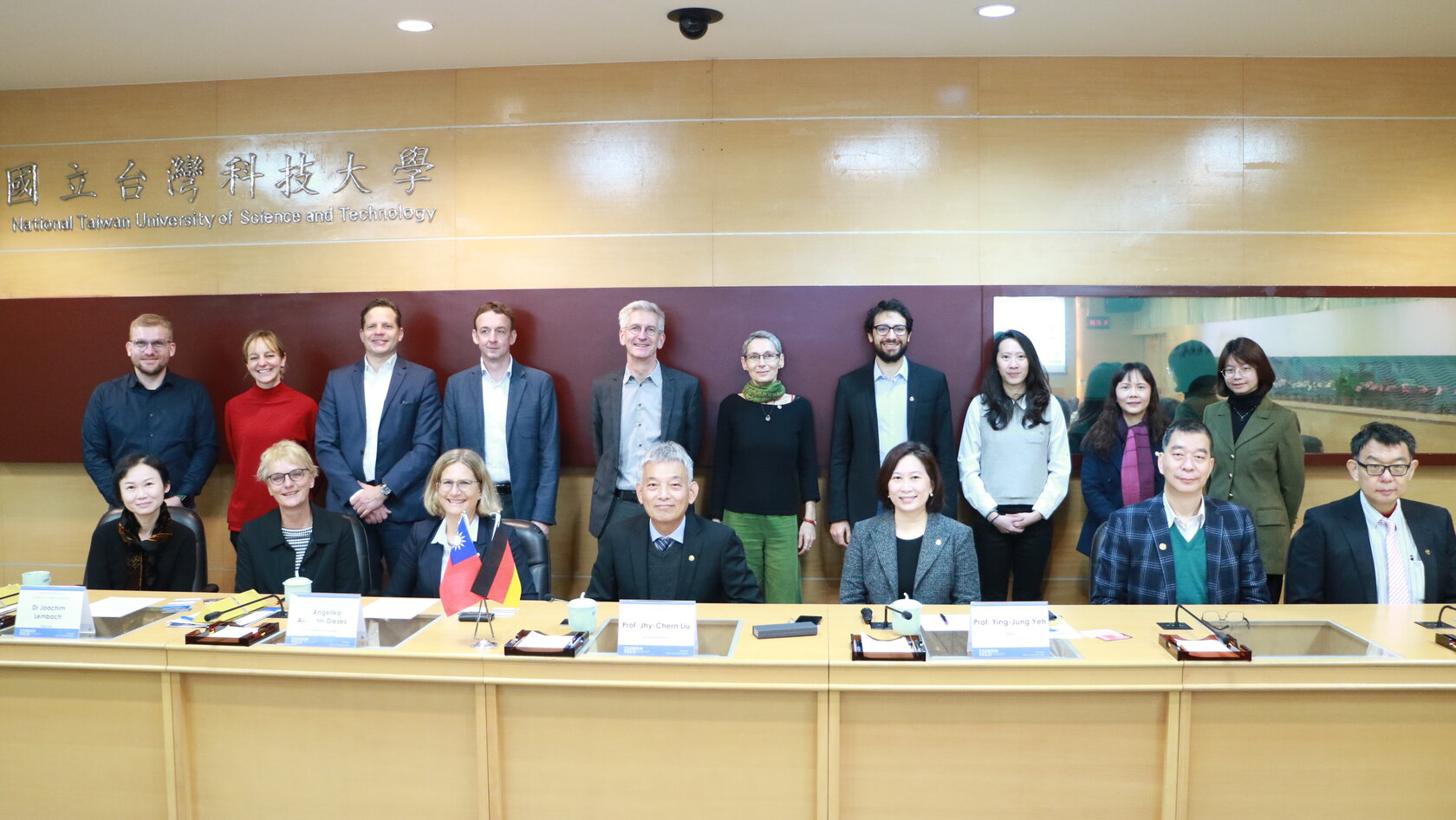 Taiwan Tech
The members of both delegations