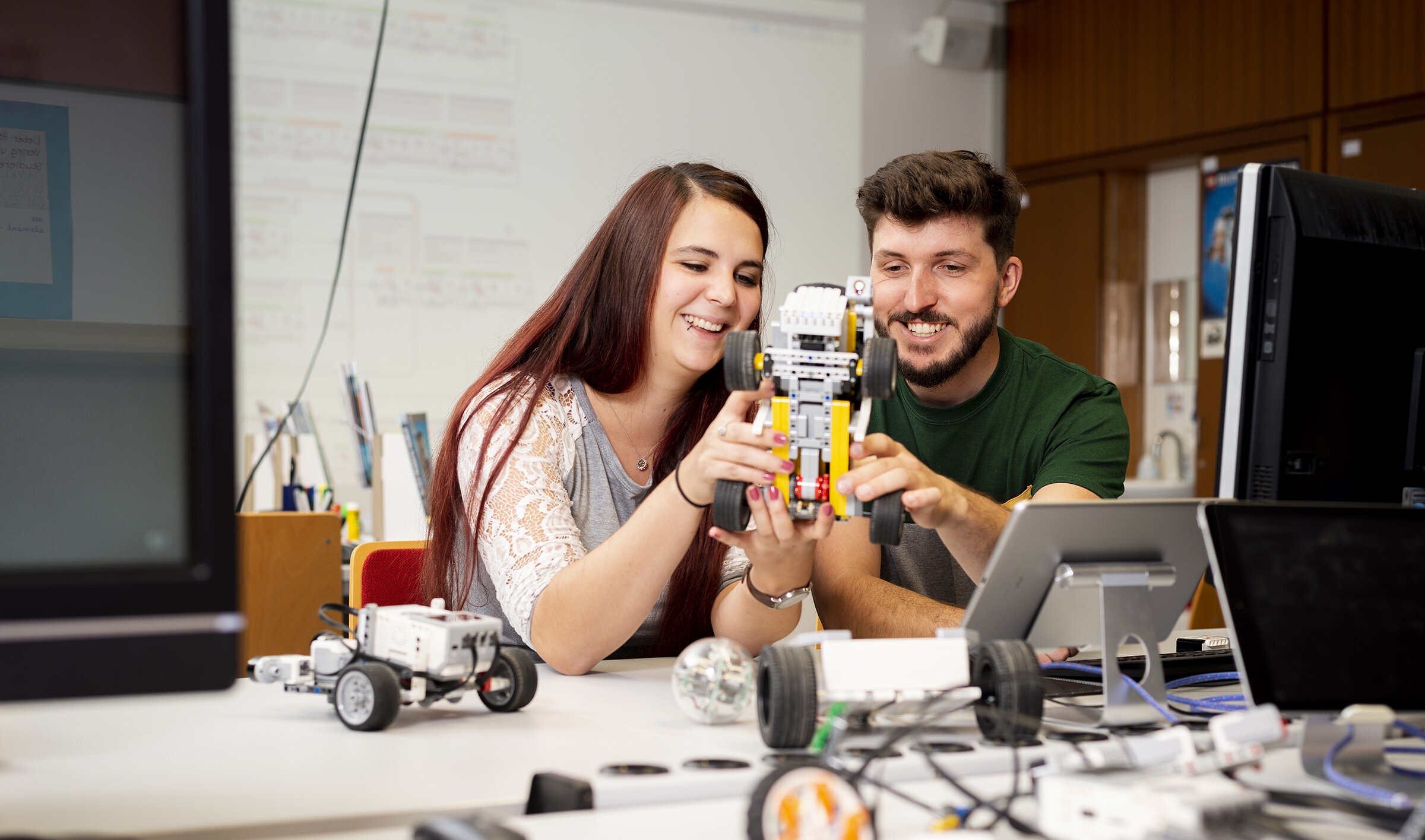 lego::lab - Laboratory for Robotics with LEGO MINDSTORMS
The lego::lab introduces students to interdisciplinary issues in robotics. Robotics is about understanding the interaction between humans and machines. The physical world is to be reduced to principles of information technology as well as technically feasible kinetics. Using the LEGO MINDSTORMS system, the concept of robotics can be experienced by building robots and programming them. Involving students in school projects also teaches didactic skills.
Cooperations with schools
A workshop at lego::lab is probably the best opportunity for students to gain a comprehensive insight into the world of computer science while still at school. By carrying out school projects, we at lego::lab not only arouse interest in computer science, but at the same time participants get to know the university better and sound out their own strengths and abilities.
Workshop "Playing to Computer Science"
Future Workshop on Computer Science
Pupil internship BOGY
Vocational orientation
Girls' Day
FLL Coaching
Bachelor's degree program in Media Informatics
and bachelor's degree program in computer science
Project work
Team teaching
Social engagement
Master's degree in computer science