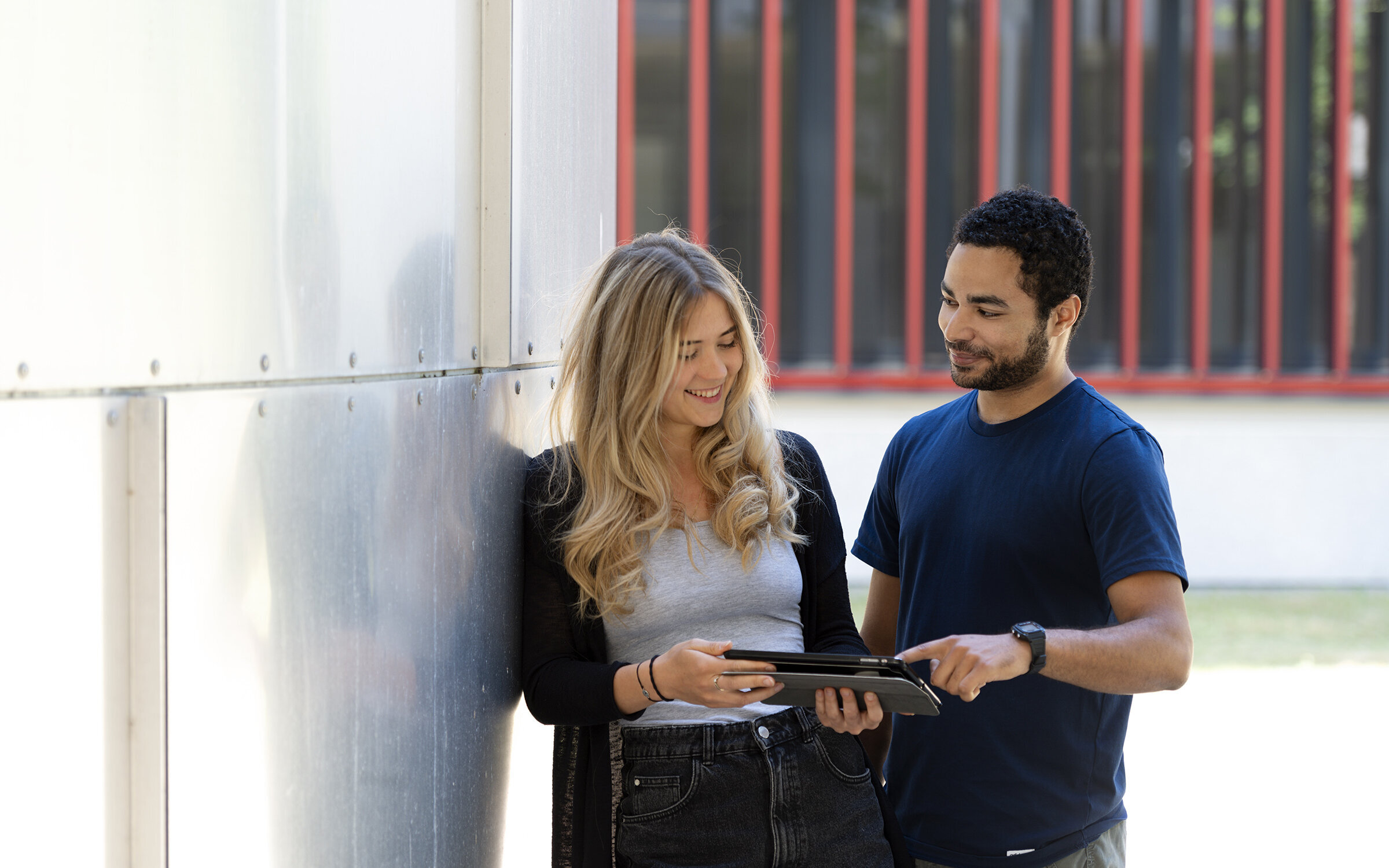 Student ambassador program
You think uni is great and would like to share your experiences with high school students to support them in their decision to study?
Then why not become an ambassador for your university?
What do you have to do as an ambassador?
• go to schools, e.g. to your former school, to promote Campus Day
• support school events, e.g. accompany students on study information days at school
• be the contact person for school groups
What does the university offer you in return?
• vouchers from the City Initiative Karlsruhe
• a written confirmation of your commitment to your university
What does the schedule look like?
The Corona pandemic is making it difficult for us to create an ambassador chedule at this time. Until further notice, we cannot and are not allowed to conduct school visits. Therefore, our ambassador program is "on hold."
Interested?
If you are interested despite the uncertain circumstances, please contact the Press and Communications Department. We appreciate your willingness and will gladly make a note. You will find the contact details in the right-hand column.