New Master's program "Robotics and Artificial Intelligence in Production"
HKA is establishing its first interfaculty degree program with a focus on industrial robotics for the winter semester 2021/22
May 10, 2021
Since 2020 at the latest, it has become clear how important digitization is in almost all areas of life. This also applies to the factory of the future. New and sophisticated products and processes are to be developed in a short time. There is therefore a high demand for experts in robotics and artificial intelligence. This is especially true for companies with a high degree of automation. Here, too, the trend is increasing and robots are being used more and more to ensure effective and cost-efficient production.
In view of this, Karlsruhe University of Applied Sciences is setting up the cross-faculty Master's program "Robotics and Artificial Intelligence in Production" in the coming winter semester, which will cover technical content from automation technology and industrial robotics. Students will learn how new problems can be solved effectively using AI methods.
Course content and structure
The curriculum includes subjects such as Artificial Intelligence in Production, Robot Programming, Safety in Automation and Robotics, Robogistics – Robots in Logistics, Flexible Robot Systems and Virtual Reality. In addition, practical approaches to change management are taught to enable students to successfully implement new methods and tools in companies and ensure their acceptance in the organizational structure. The standard period of study is three semesters. The final Master's thesis in the third semester can be written either at the university or in cooperation with a company – even abroad. At the end of the program the academic degree "Master of Science (M.Sc.)" is awarded.
Facilities and working environment
Students can look forward to a modern study and work environment at the Linder Technology Campus (LTC) in the Karlsruhe Technology Park, where the new degree program will find its home. In addition to a modern infrastructure, the campus offers state-of-the-art teaching rooms and robotics laboratories. In keeping with the motto of the corporate campus "Space for creative Engineers," students will also have the opportunity to get in touch with the companies and startups located there.
Who is the study program aimed at?
For the first time, three faculties across the university are involved in the study program: The Faculties of Mechanical Engineering and Mechatronics, Electrical Engineering and Information Technology, and Management Science and Engineering. The Master's program is therefore of interest to all graduates with a degree in mechanical engineering, mechatronics, automotive technology, electrical engineering, industrial engineering, or a comparable field of study.
Further information and application
For all those interested, HKA will be holding a live info session at the virtual Campus day on June 12, 2021. Applications for the degree program are possible up to and including Juli 15, 2021 via the HKA application portal at www.h-ka.de/bewerben-fuer-master . Further information on the study program is available at www.h-ka.de/master/robotik .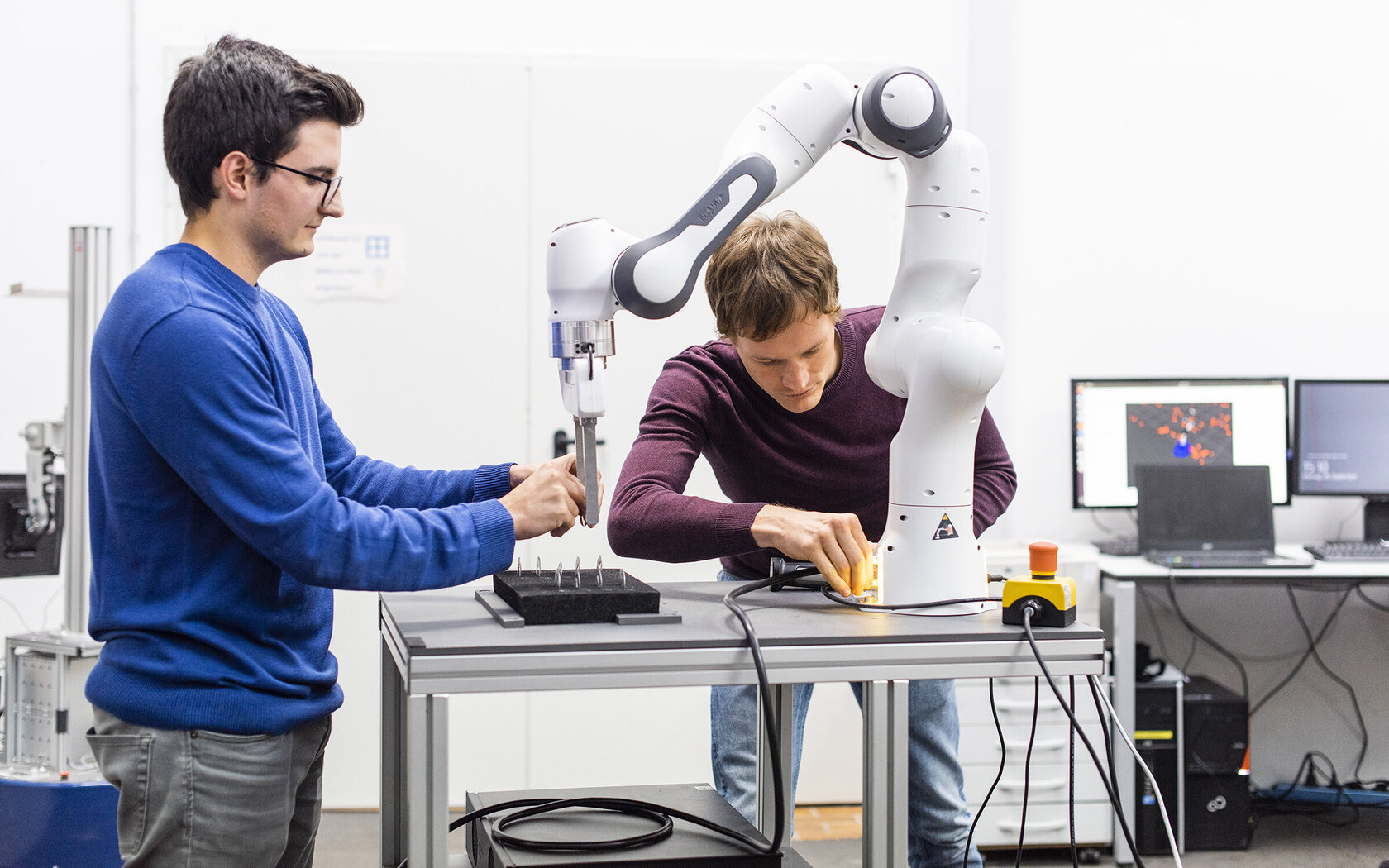 Andreas Reeg
Industry currently has a great need for well-trained specialists in the field of robotics.
LTC GmbH, Entwurf ESSARI Architekten
The new Linder Technology Campus in the heart of the city of Karlsruhe will be completed for the coming winter semester.