CHE ranking with special evaluation on studying during the Corona pandemic
Informatics students at Karlsruhe University of Applied Sciences give their online studies very good ratings
March 24, 2021
The CHE University Ranking, which annually evaluates universities and their study programs, is publishing a special evaluation this year on the topic of online studies in times of Corona. For this purpose, students and teachers from various disciplines were surveyed on the organization of studies during the Corona pandemic as well as the general conditions for digital teaching. The Karlsruhe University of Applied Sciences is represented in this survey by the Department of Computer Science. 60 students took part in the survey and gave their course of study and the university an excellent report.
Student organization during the Corona pandemic
Nearly 80% of respondents rated the university's overall handling of the Corona pandemic as very good or good. They also give top marks for the organization of studies. Above all, they praise the opportunities to take exams and to continue and complete their studies as planned, both of which were rated as very good or good by almost 90% of respondents. The accessibility of central contacts such as the department or the examinations office also received this rating. They also rate the opportunities for contact and professional exchange with lecturers as good. "I would like to thank all staff and lecturers for their great personal commitment to converting the courses to online formats in a very short time and offering students support that often went beyond the subject matter," says a pleased Prof. Dr-Ing. Holger Vogelsang, Vice Dean of the Faculty of Computer Science and Information Systems at Karlsruhe University of Applied Sciences.
Framework conditions for digital teaching
With regard to the framework conditions for digital teaching, the computer science students at Karlsruhe University of Applied Sciences are also satisfied. Here, too, more than 80% rate the variety of digital teaching formats such as online lectures, lecture recordings, webinars, interactive seminars, exercises and tutorials as very good or good, as well as the technical framework conditions for digital teaching, i.e. video and sound quality, stability of transmissions and technical support from IT contacts. About three-quarters of respondents praised the transparency of requirements and learning objectives within digital teaching offerings.
Students also want digital teaching units after Corona
Over comments, students also shared their personal opinions and desires. For example, they said that the Corona pandemic had shown that the quality of teaching had improved significantly as a result of the digital solutions (very specifically the recordings and new/additional communication channels). They wished for a continuation of the concept even after the pandemic because of the higher flexibility in their studies that this brings.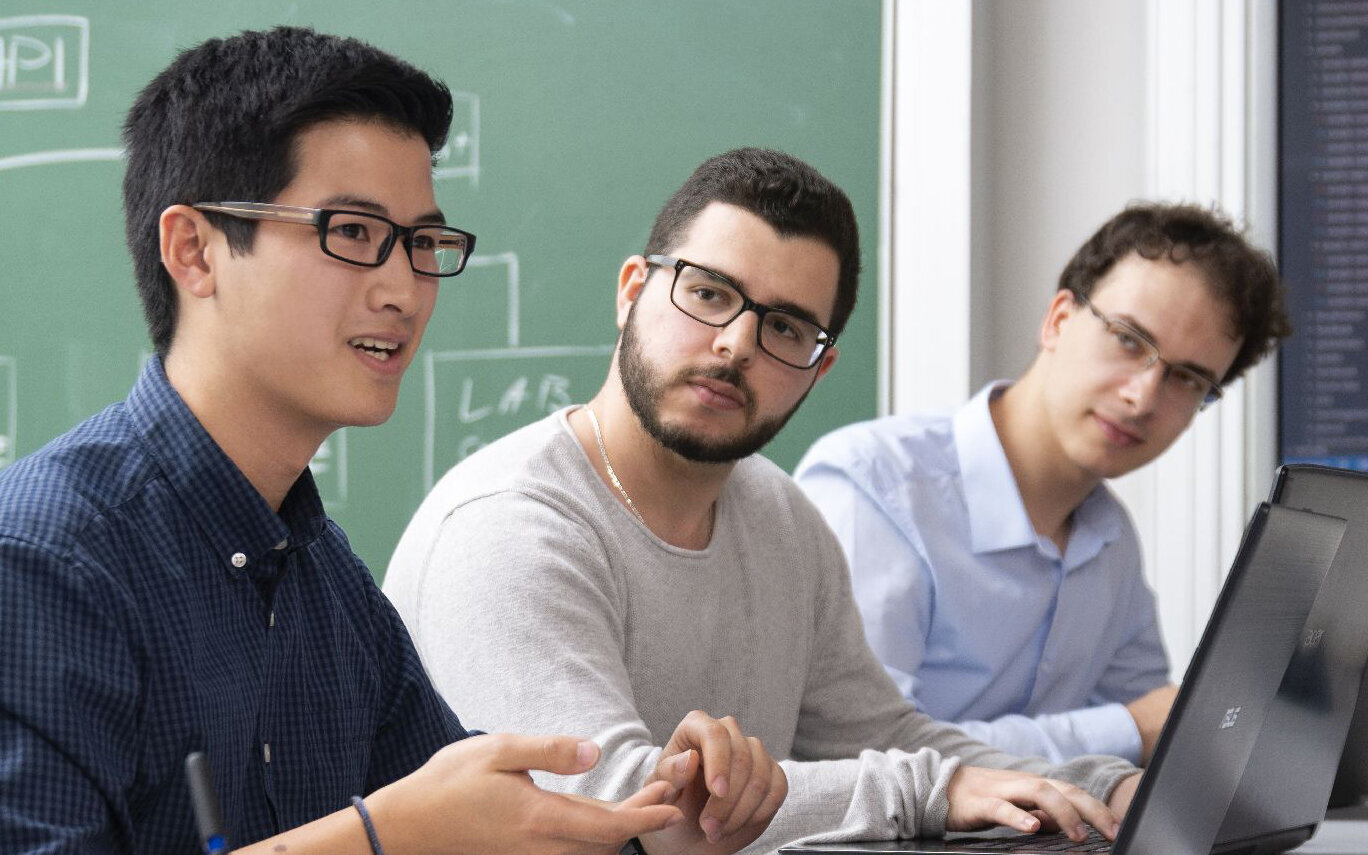 Tobias Schwerdt
Students of computer science at Karlsruhe University of Applied Sciences give online teaching very good ratings