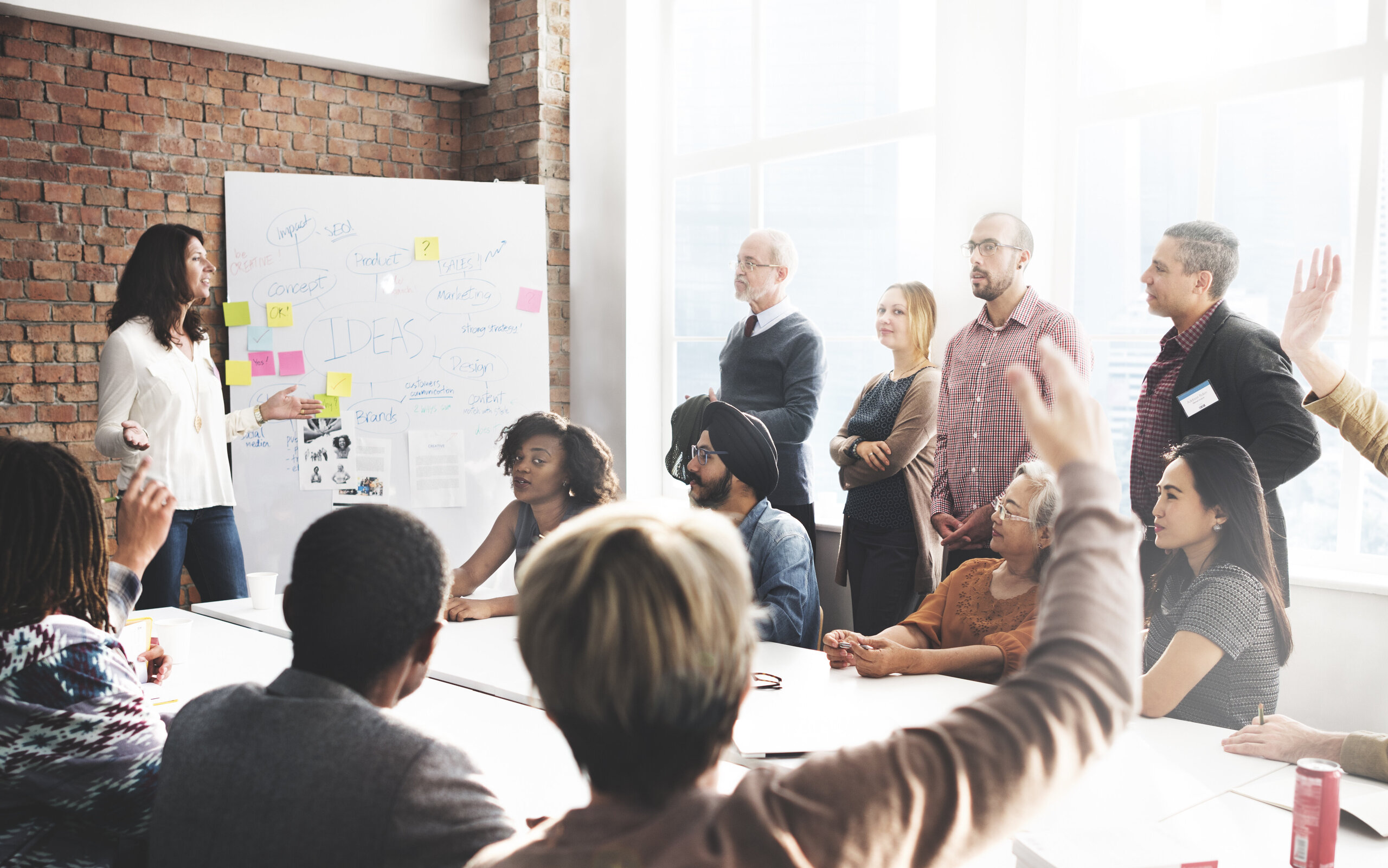 IWW - Institute for Scientific Continuing Education
ACHIEVING MORE THROUGH CET. That is the motto of the Institute for Scientific Continuing Education at Karlsruhe University of Applied Sciences
As the central institution of Karlsruhe University of Applied Sciences, we see ourselves as a partner to companies in the field of staff development. We have been designing and organising interdisciplinary, international and high-quality continuing education programmes for more than twenty years. Application orientation, business proximity and practical relevance are just as much the focus of our offers as the scientific basis. Renowned professors and experts from business and industry train with us and pass on their knowledge and experience to seminar participants. In this way, we offer optimal qualifications for new professional challenges - also in your company.
In addition to our regular offers we offer individual, in-house seminars in companies from all sectors. In terms of topics, our range of offers is oriented towards the main areas of work of the faculties of the university and thus basically includes all topics from the fields of business and technology.
Together with the company's decision-makers, the objectives of the continuing education programme are defined and the programme and working documents are prepared. The keywords listed below provide an overview of some of the topics by way of example:
Occupational safety, automation technology, sustainability in construction, building law, Building Information Modelling (BIM), CAD, CAM, client-server systems, databases, digital leadership and coaching, Electrical and Information Technology, Export Contracts, FMEA, Immission Control Law, In-Design, Refrigeration and Air Conditioning Technology, Materials Testing, MATLAB and Simulink, Microelectronics, Staff Appraisals, Optoelectronics, Public Procurement in the EC Internal Market, Photoshop, Project Management, Quality Assurance, Refrigeration and Air Conditioning (RAC), Rhetoric, Sensor Technology, Industrial Smart Services, Technical Documentation, Technical Multimedia Management, Environmental Technology, Accident Prevention, Sales for Engineers, Sales for Business People
We look forward to hearing from you!