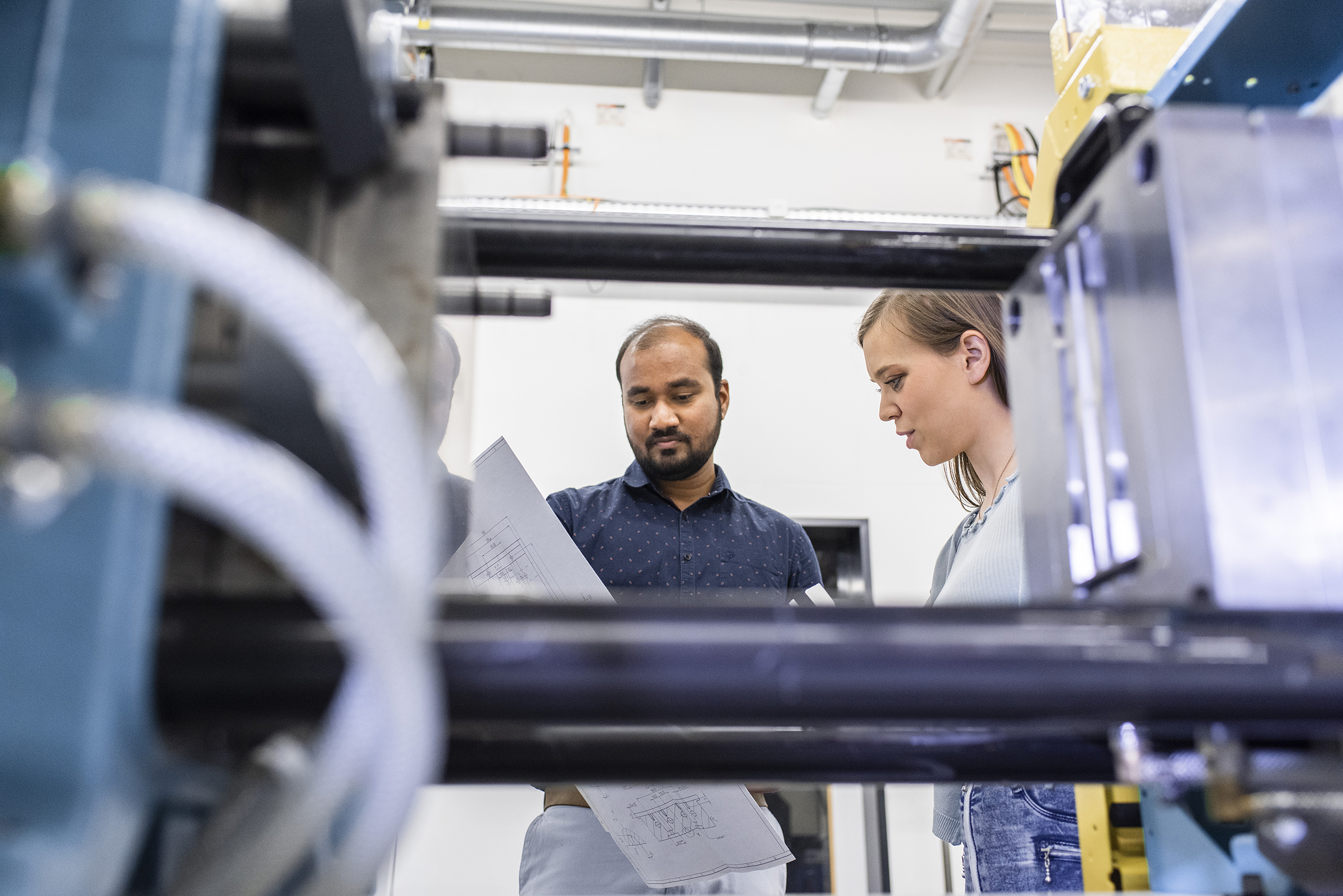 Dr. rer. nat. Martin Knapp
Center of Applied Research
Referent Antragstellung / Qualitätssicherung

Area of responsibility : Drittmittelförderung für Forschungsvorhaben durch nationale Träger, EU, DFG und Stiftungen / Betreuung und inhaltliche Beratung Förderantragstellungen, Unterstützung strategische Antragstellungen der Hochschulleitung
Vita
Seit 2019: Referent für Qualitätssicherung in der Antragstellung für Drittmittelförderungen, Hochschule Karlsruhe, Center of Applied Research
2015 – 2019: Referent Antrags- und Projektmanagement, Karlsruher Institut für Technologie (KIT), DE Forschungsförderung (FOR)
2007 – 2015: Wissenschaftler im Forschungsbereich Nachhaltigkeit und Umwelt, KIT, Institut für Technikfolgenabschätzung und Systemanalyse (ITAS)
2005 – 2007: Geschäftsführer, Koordinator, Event-Manager, Sozio-Kultur-Projekt "Schrill im April" Karlsruhe
2005: Promotion zum Dr. rer. nat., Fakultät für Chemie- und Biowissenschaften, Universität Karlsruhe
2002 – 2005, Wissenschaftler und Doktorand, Ökophysiologie, Photosynthese, Klimafolgen, Universität Karlsruhe, Botanisches Institut
1999 – 2002 Wissenschaftler, genetische Prüfung, Saatgut, Nutzpflanzen, Landwirtschaftliches Technologiezentrum (LTZ) Augustenberg, Karlsruhe
1999: Diplom in Biologie, Fakultät für Bio- und Geowissenschaften, Universität Karlsruhe
Research
Unterstützung strategischer Förderanträge seitens der Hochschulleitung im Bereich Forschung
Betreuung und inhaltliche Beratung für Förderanträge aller Forschenden an der Hochschule
Publications
Knapp, M.: Marie Sklodowska Curie Actions am KIT: das ITN-ETN MIGRATE. Plenarvortrag und Diskussionsrunde zur Strategischen Nutzung von Marie Skłodowska-Curie-Maßnahmen. 30. Bundestagung zu EU Forschungs- und Innovationsförderung der Kooperationsstelle EU der Deutschen Wissenschaftsorganisationen. 19. - 21 Juni 2018. Universität Bremen.
Knapp, M.; Schumacher, K.; Weinberger, N.: Scenarios for potential biomass futures in the tri-national upper rhine region. In: Michalek, T.; Hebáková, L.; Hennen, L.; Scherz, C.; Nierling, L.; Hahn, J. (Hrsg.): Technology assessment and policy areas of great transitions. Prag, Tschechien: Technology Centre ASCR 2014, S. 237-242
Knapp, M.; Vohland, K.; Zschiesche, M.; Premke-Kraus, M.: World wide views on biodiversity - An international citizens' deliberation on biological diversity. In: Friedrich, J.; Halsband, A.; Minkmar, L. (Hrsg.): Biodiversität und Gesellschaft. Gesellschaftliche Dimensionen von Schutz und Nutzung biologischer Vielfalt. Göttingen: Universitätsverlag 2013, S. 45-58
Decker, M.; Grunwald, A.; Knapp, M. (Hrsg.): Der Systemblick auf Innovation. Technikfolgenabschätzung in der Technikgestaltung. Berlin: edition sigma 2012 (Gesellschaft - Technik - Umwelt, Folge 16). http://www.itas.kit.edu/pub/m/2012/deua12b_buchinfo.htm
Knapp, M.: Laiendiskurse über Grüne Gentechnik - Wahrnehmung und Perspektiven. In: Grimm, H.; Schleissing, S.: Grüne Gentechnik: Zwischen Forschungsfreiheit und Anwendungsrisiko. Baden-Baden: Nomos 2012.
Rösch, C.; Jörissen, J.; Skarka, J.; Knapp, M.: Strategies to reduce land use competition and increasing the share of biomass in the European energy supply. Proceedings of the 18th European Biomass Conference and Exhibition - From research to industry and markets. 03.-07.05. 2010, Lyon. ETA Florence (Ed.) 2010.
Sariyeva, G.; Lichtenthaler, H.K.; Knapp, M.: Differences in photosynthetic activity, chlorophyll and carotenoid levels, and in chlorophyll fluorescence parameters in green sun and shade leaves of Ginkgo and Fagus. Journal of Plant Physiology 164(7): 950-955, 2007.
Knapp. M.: Ökophysiologische Untersuchungen zur Photosynthese und Pigment-Adaptation bei Licht- und Schattenblättern. Karlsruher Beiträge zur Pflanzenphysiologie 40, 1-199, 2005.
Interests
Drittmittelförderung für Forschungsvorhaben durch öffentliche sowie private Förderträger wie Landes- und Bundesministerien, EU-Institutionen, Deutsche Forschungsgemeinschaft und Stiftungen
Europäische, deutschlandweite und baden-württembergische Forschungs- und Unterstützungsnetzwerke