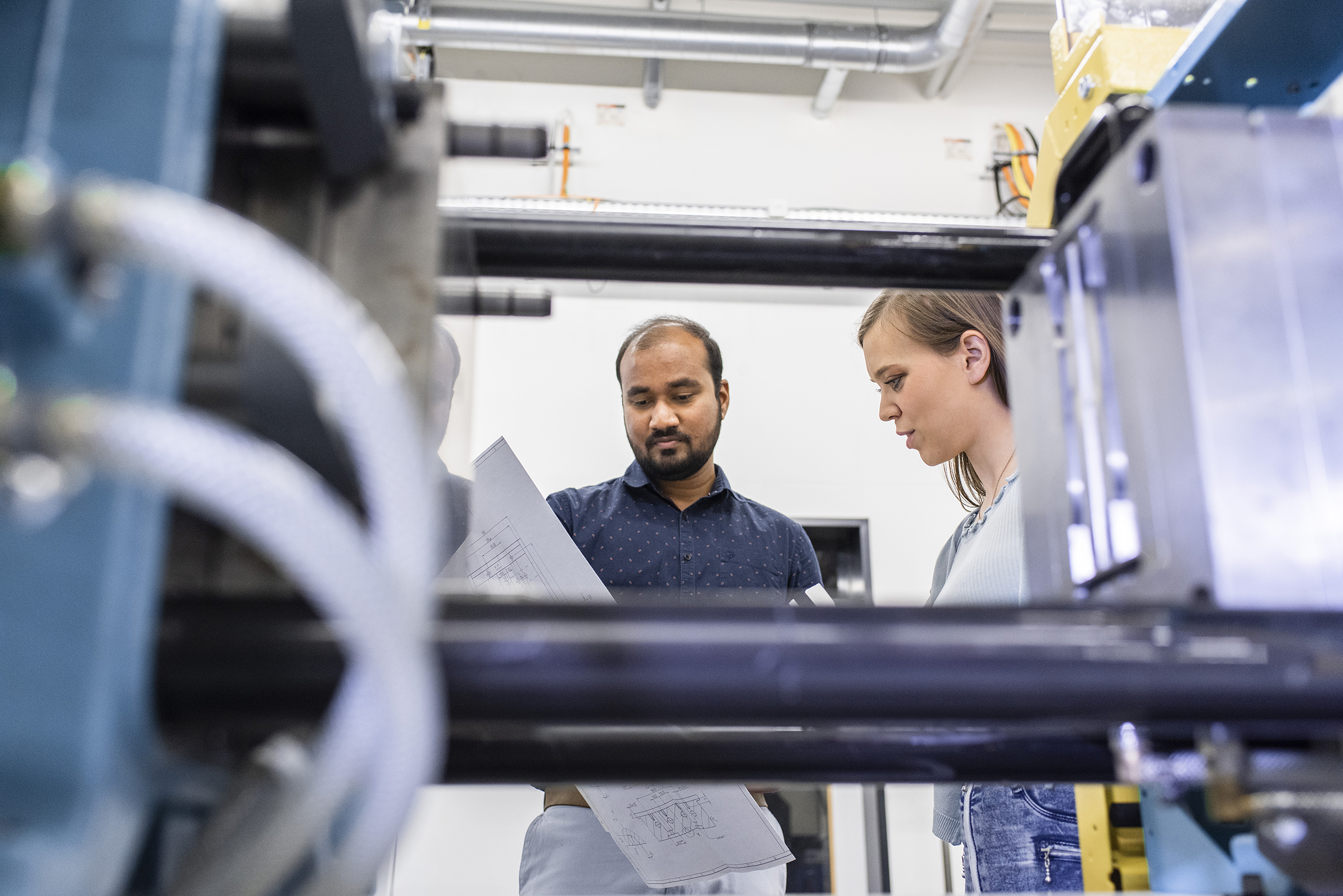 Prof. Dr. Jan Bauer
Fakultät für Elektro- und Informationstechnik
Professor

Area of responsibility : Image Processing & Neural Networks
Teaching
*Links only work if you're logged into ILIAS.
Research
Video- und Datenübertragung im Automobil
Visuelle Wahrnehmung
Light2Light Image Processing
Studentische Projekte auf GITHUB
Publications
CD2: Combined Distances of Contrast Distributions for Image Quality Analysis.
Sascha Xu, Jan Bauer, Benjamin Axmann, Wolfgang Maass
Advances in Visual Computing - 15th International Symposium, ISVC 2020, San Diego, CA, USA, October 5-7, 2020, Proceedings
15th ISVC 2020: San Diego, CA, USA, https://doi.org/10.1007/978-3-030-64559-5_35

Advanced methods for safe visualization on automotive displays
Benjamin Axmann, Frank Langner, Karlheinz Blankenbach, Matthaeus Vogelmann, Adrian von Gaisberg, Lukas Strobel, Jan Bauer
Journal of the Society for Information Display, 2020, 28(6), pp. 483–498
Distinguished Papers, Best of Display Week 2020, https://doi.org/10.1002/jsid.909

Neue Ansätze und Methoden für die Fehlermodellierung und -behandlung bei automobilen Videodatenübertragungsstrecken
Jan Bauer, Karlheinz Blankenbach, Mirko Conrad, Andreas Hudak, Frank Langner, Matthäus Vogelmann, Chihao Xu
Proceedings of the Workshops of the Software Engineering Conference 2019
Stuttgart, Germany, February 19, 2019.

Functional Safety for Automotive Video Transmission - Overview, Methods and Implementation
Jan Bauer
ELIV MarketPlace 2018
Baden-Baden, Germany, Oktober, 16, 2018.

A Robust Method for Frozen Frame Detection in Safety Relevant Video Streams Based on Digital Watermarking
Kevin Witt, Jan Bauer
Electronic Display Conference
Nürnberg, Germany, 2017.

Understanding the Requirements for Automotive Displays in Ambient Light Conditions
Jan Bauer, Markus Kreuzer
SID Information Display Vol. 32, No. 3, pp. 14-22, 2016.

Future Requirements for Automotive High SpeedVideo Links
Jan Bauer
Workshop: High- Speed Data Transmission for Next Generation Automotive Networks
Fraunhofer Institute for Intergrated Circuits IIS, Erlangen, 09/2015
Increasing the Perceived Grey Value Resolution by Combining Frame Rate Control and Error Diffusion to ReduceVisible Artefacts in Local Dimming Applications
J. Bauer, M. Kreuzer, D. Schäfer, T.Jung
Electronic Displays Conference
Nürnberg, Germany, 2015.
Interests
Die Signalverarbeitung ist Teil in all unserer technischen Welt, von außen betrachtet beinahe magisch, werden Möglichkeiten erschlossen die undenkbar erschienen. Von winzigen Kameras in Smartphones mit nahezu Studioqualität, blitzschnellen Datenübertragungen, Safety-Anwendungen bis hin zu neuronalen Netzen scheint alles möglich. Den Fokus meiner Forschung lege ich auf die Signal- und Bildverarbeitung und möchte damit die Displays und Datenübertragungen der Zukunft nicht nur schneller, sondern auch sicherer und schöner gestalten. Bei Interesse setzen Sie sich gerne mit mir in Verbindung.