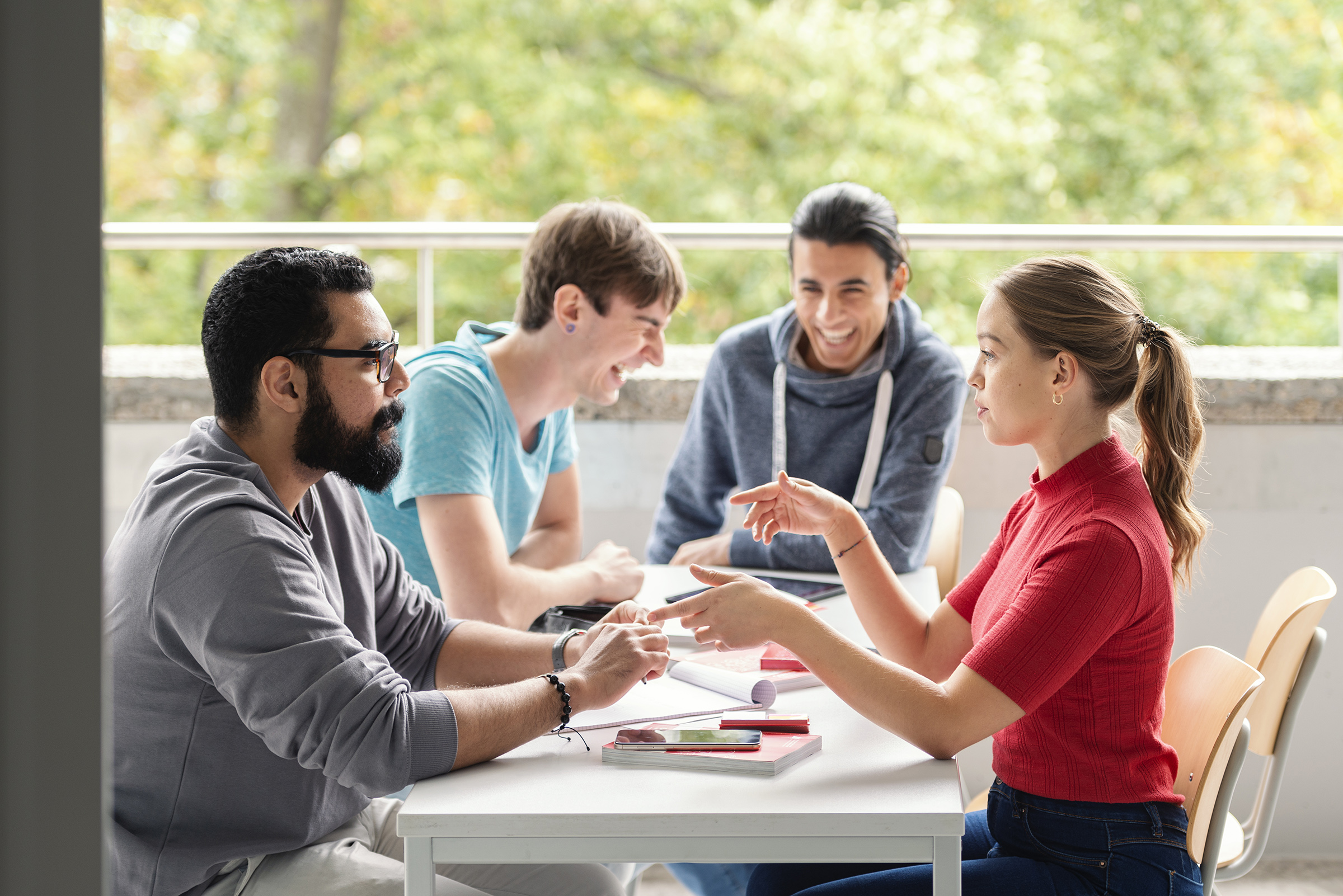 One program – two degrees
International dual-degree programs are courses of study in which, in addition to a degree from your own university, you can earn a degree from one – or in some cases even several – international partner universities. The stay abroad is an integral part of the program, and the studies at the partner university follow a study plan coordinated between the two universities.
The following two examples show how such international dual-degree programs work:
Contact
International Office
Hannes Schwarz

Tel.: +49 (0)721 925-1085
Fax: +49 (0)721 925-1089
hannes.schwarzspam prevention@h-ka.de
Office hours:
Bürosprechstunde:
Montag - Mittwoch 9:30–12:30 Uhr, 14–16 Uhr und nach Vereinbarung.
Telefonsprechstunde:
Donnerstag–Freitag 9:30–12:30 Uhr

Geb. R, Raum 009
Moltkestraße 30
76133 Karlsruhe
The trinational Bachelor's degree program in Civil Engineering is run by HKA in cooperation with universities in Strasbourg and Basel. Students from Germany, France, and Switzerland study together for one year at each of the three universities. After completing their studies, the graduates receive a German, a French, and a Swiss degree. This gives them excellent career opportunities in more than the three countries involved.

For the Master's degree in Electrical Engineering and Information Technology, there is a dual-degree program with a university in Toronto (Canada). Of the total of four semesters, the students complete two semesters each in Karlsruhe and in Toronto and acquire two internationally recognized academic titles, the German "Master of Science" and the Canadian "Master of Engineering".

HKA offers the following international dual-degree programs: