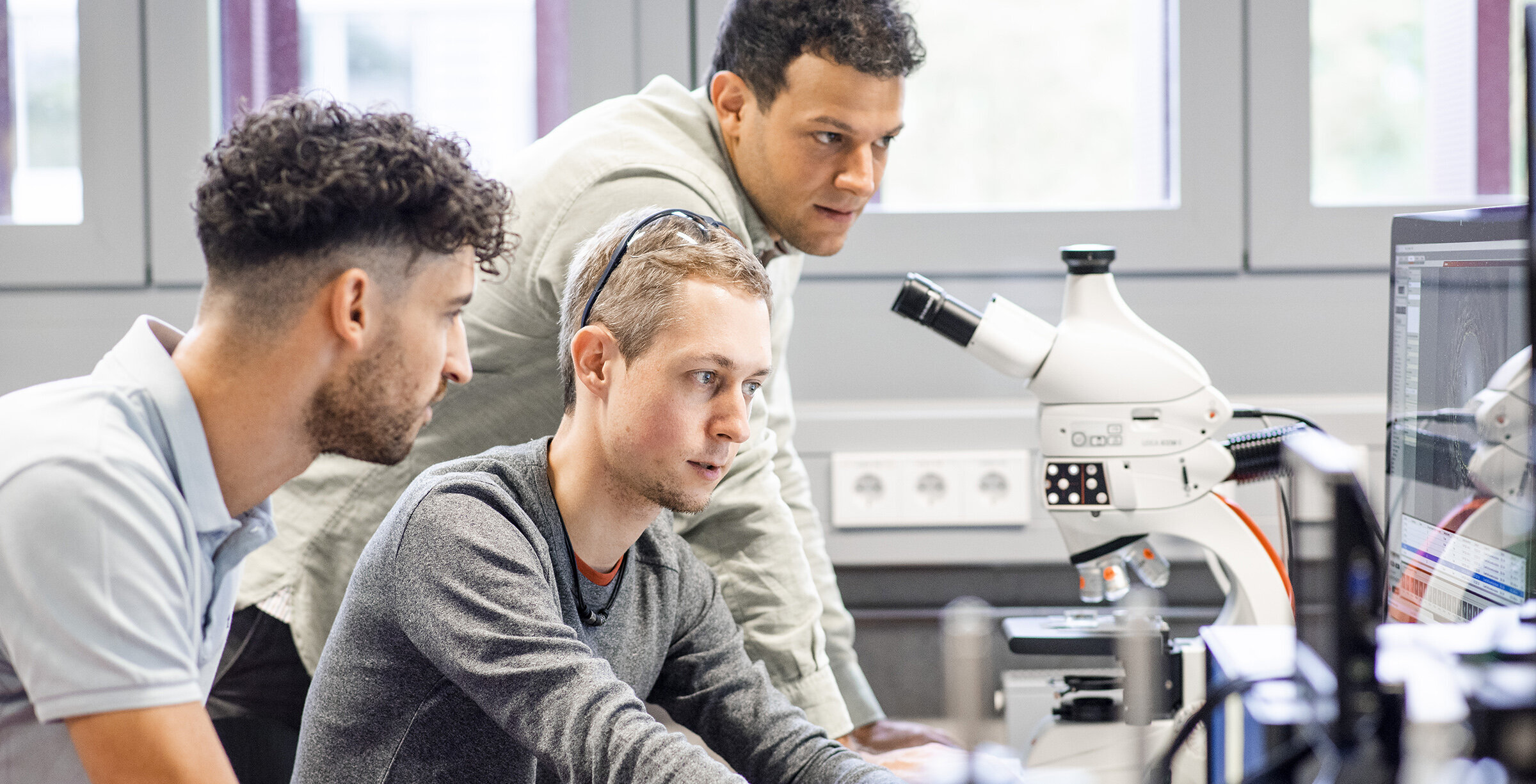 Cooperative doctoral projects
We offer continuous education from the Bachelor's to the Master's to the doctorate. Our professors will guide you to a cooperative doctorate, even if we, as a university of applied sciences in Baden-Württemberg, do not currently have an independent right to award doctorates. Our professors will provide you with specialist supervision and put you in touch with a university in Germany or abroad where you can submit your dissertation. If you are interested, please contact one of our professors who has the right subject matter.
We offer you a wide range of courses.
We offer qualification programmes at our university and at the college of the Baden-Württemberg Center of Applied Research (BW-CAR). You can network with like-minded people at Karlsruhe University of Applied Sciences via our Doctoral Convention.