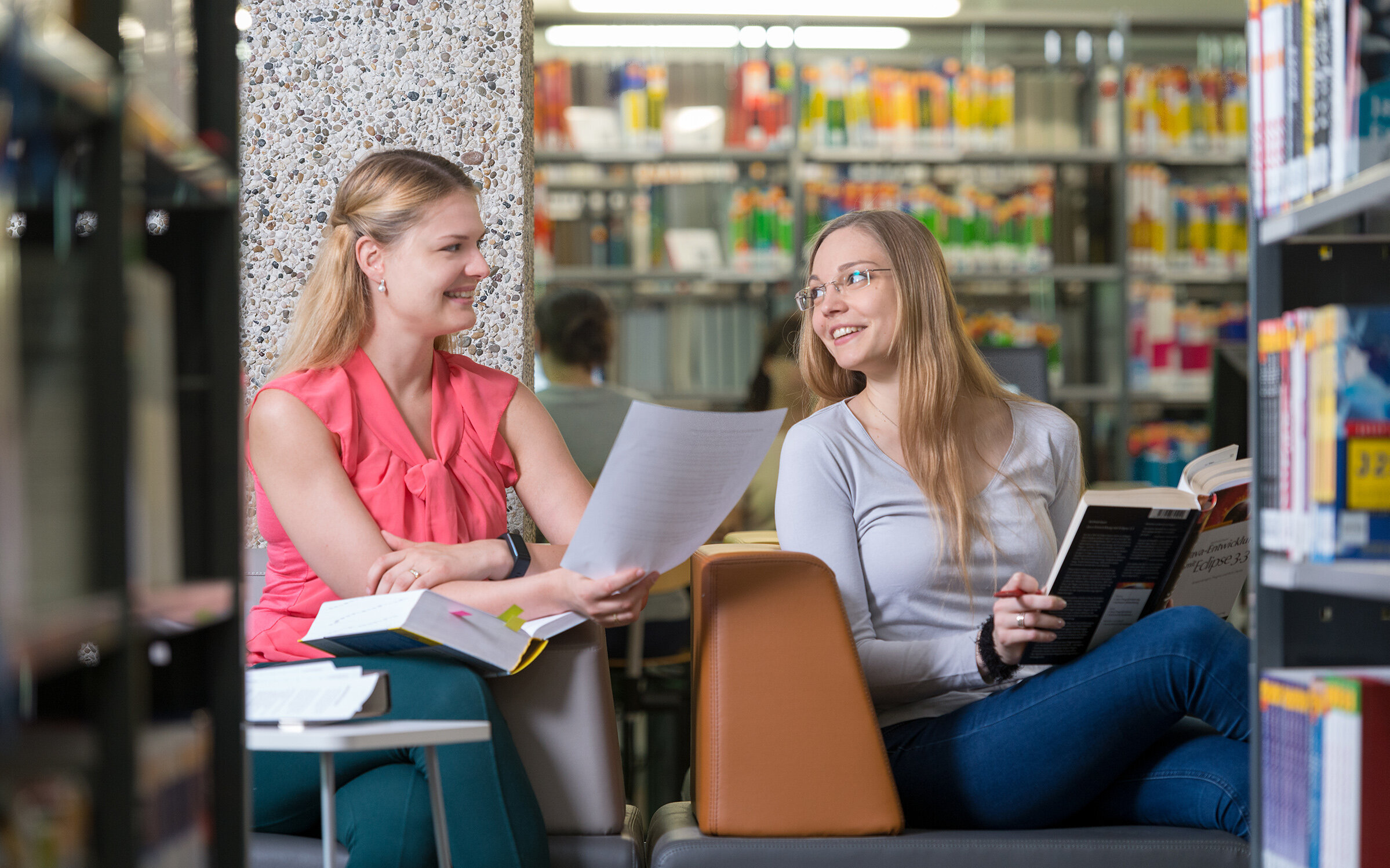 Partner universities in Karlsruhe
HKA not only cooperates with numerous international partner universities but also has excellent connections to the other universities in Karlsruhe, a cooperation benefiting all university members.
Karlsruhe Institute of Technology (KIT)
We have a strong local cooperation partner in Karlsruhe Institute of Technology (KIT), whom we value very much. Our cooperation covers our primary tasks in teaching and research as well as joining forces to offer supporting services.
In the area of research, we cooperate with KIT in many projects, for example in our project SKAMPY. A large part of our doctoral studies takes place in cooperation with KIT, i.e. the doctoral projects are supervised by a supervisor each from KIT and our university. In 2008, together with KIT, we founded Germany's first cooperative doctoral college of a university of applied sciences and a university, which was funded by the Deutsche Forschungsgemeinschaft (German Research Foundation, DFG). We look back gladly on the cooperation with the meanwhile expired doctoral college "Process Chains in Production: Interaction, Modeling and Evaluation of Process Zones".
Library as an external service
Since March 2009, the literature supply on our campus has been provided by the KIT Library. This successful cooperation is known nationwide as the "Karlsruhe Model". Our students and all other university members can thus access the extensive range of literature offered by the KIT Library both in presence on our campus, and online.
Karlsruhe University of Education
The Karlsruhe University of Education is located in the immediate vicinity of the Karlsruhe University of Applied Sciences. The two universities are connected by more than just physical proximity.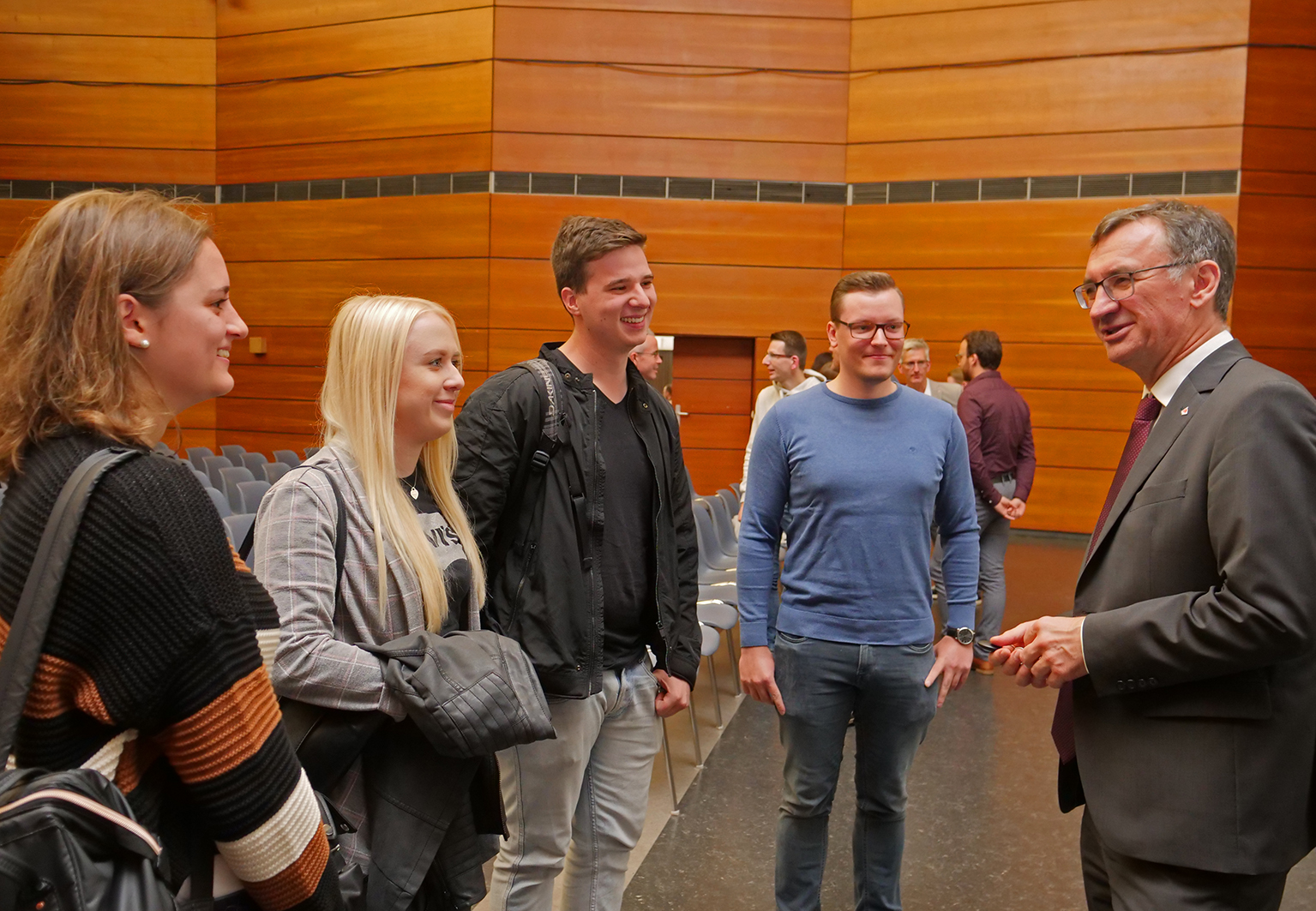 Autor: Christ
Welcoming the new students in the shared auditorium
Mutual support in projects and everyday life
Karlsruhe University of Applied Sciences and the University of Education support each other in organizing research and teaching activities: The auditorium on the grounds of Karlsruhe University of Applied Sciences is shared, and we help each other out when space is tight during exam periods. Many members of the teaching staff appreciate the good professional exchange in joint projects with colleagues from the university across the street.
Teaching at vocational schools
Vocational institutions in this multi-faceted and highly advanced educational sector (technical college, vocational college, technical high school, vocational school) are currently urgently looking for teaching staff, especially in the technical area. Karlsruhe University of Applied Sciences and the University of Education have therefore initiated a cooperation under which students of the Bachelor's degree program in Electrical Engineering and Information Technology can obtain a full engineering degree and also qualify for a teaching position at vocational institutions. Together, the two universities are instructing young people to work in different areas where they are needed by society.