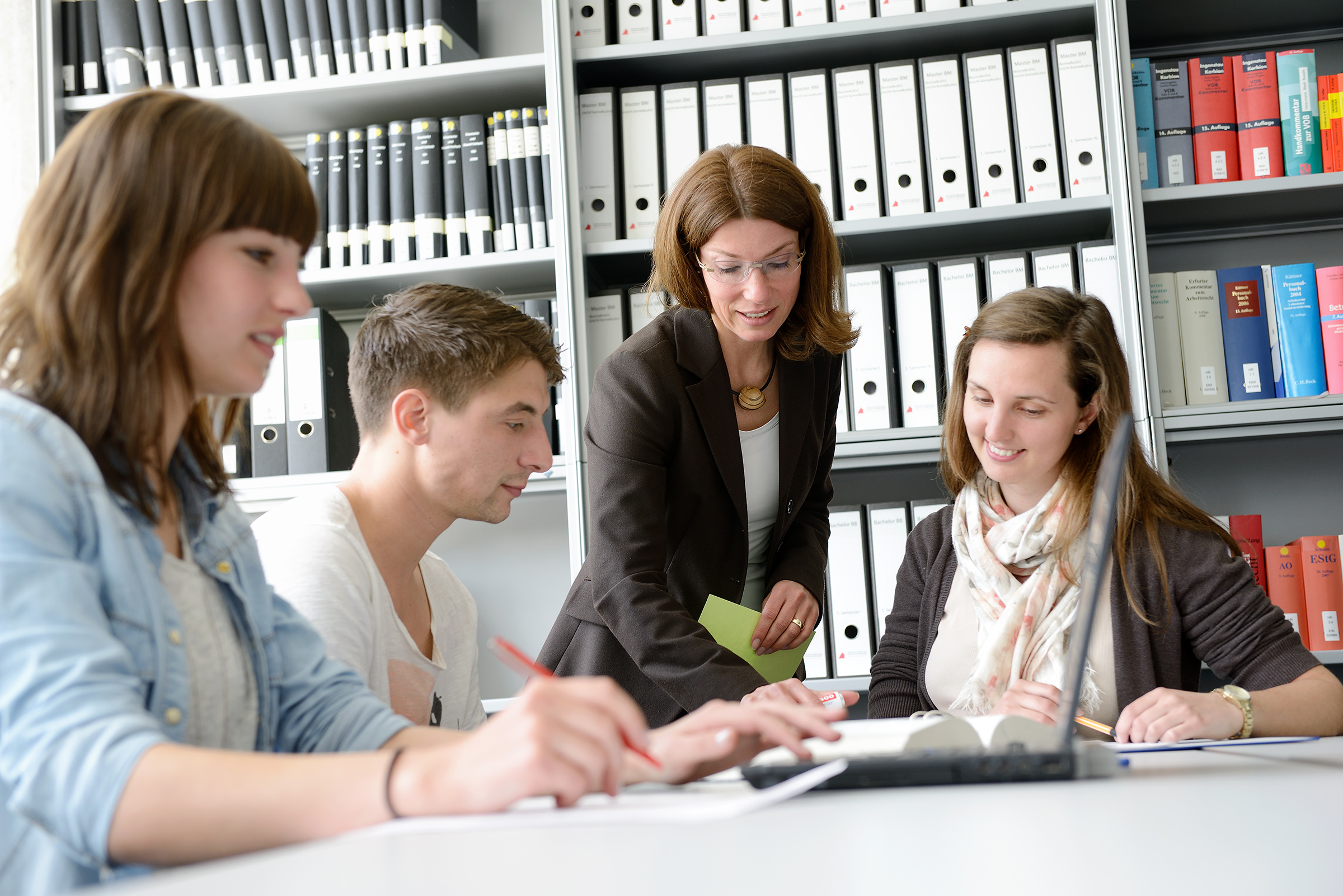 Make use of professional experience to become a professor at HKA
Interested in an academic career at a university of applied sciences (HAW)? Being a professor is not a profession that can be learned so easily. Research and teaching in the subject of your choice is an attractive prospect for the future. To get there, you need perseverance, determination and motivation, as this process is exhausting and difficult to plan.
In the following, you will find first answers to frequently asked questions about professorships.
How to become a professor: requirements for a professorship at universities of applied sciences
The main task of a professor at a university of applied sciences is teaching, which is why they have a substantial teaching assignment (18 semester hours per week). Therefore, previous teaching experience is valuable. Research at a HAW is not so much fundamental research but more application-oriented. There are research projects that are publicly funded as well as those that take place in cooperation with companies, from start-ups to medium-sized companies to large corporations. The legal requirements for a HAW professorship are regulated under § 47 of the State University Law of Baden-Württemberg. A professorship at HAW requires, in addition to a doctorate, at least 5 years of professional experience, of which at least 3 years must have been obtained outside of higher education (see figure).
Furthermore, applicants applying for a professorship at HAW should have a high level of commitment, the ability to work in a team and a sense of responsibility.
Dream job Professor: why a professorship is worth pursuing
How does an appointment procedure work
Appointment procedures take a considerable amount of time and are usually much longer than normal recruitment procedures, which is due to the comprehensive process of the appointment procedure.
The appointment of a professor is determined by law, and the principle of best selection applies.
Various institutions of the University and the Wissenschaftsministerium (Ministry of Science, Research and the Arts / MWK) are involved in the appointment procedure.
Why a professorship at HKA is the right decision