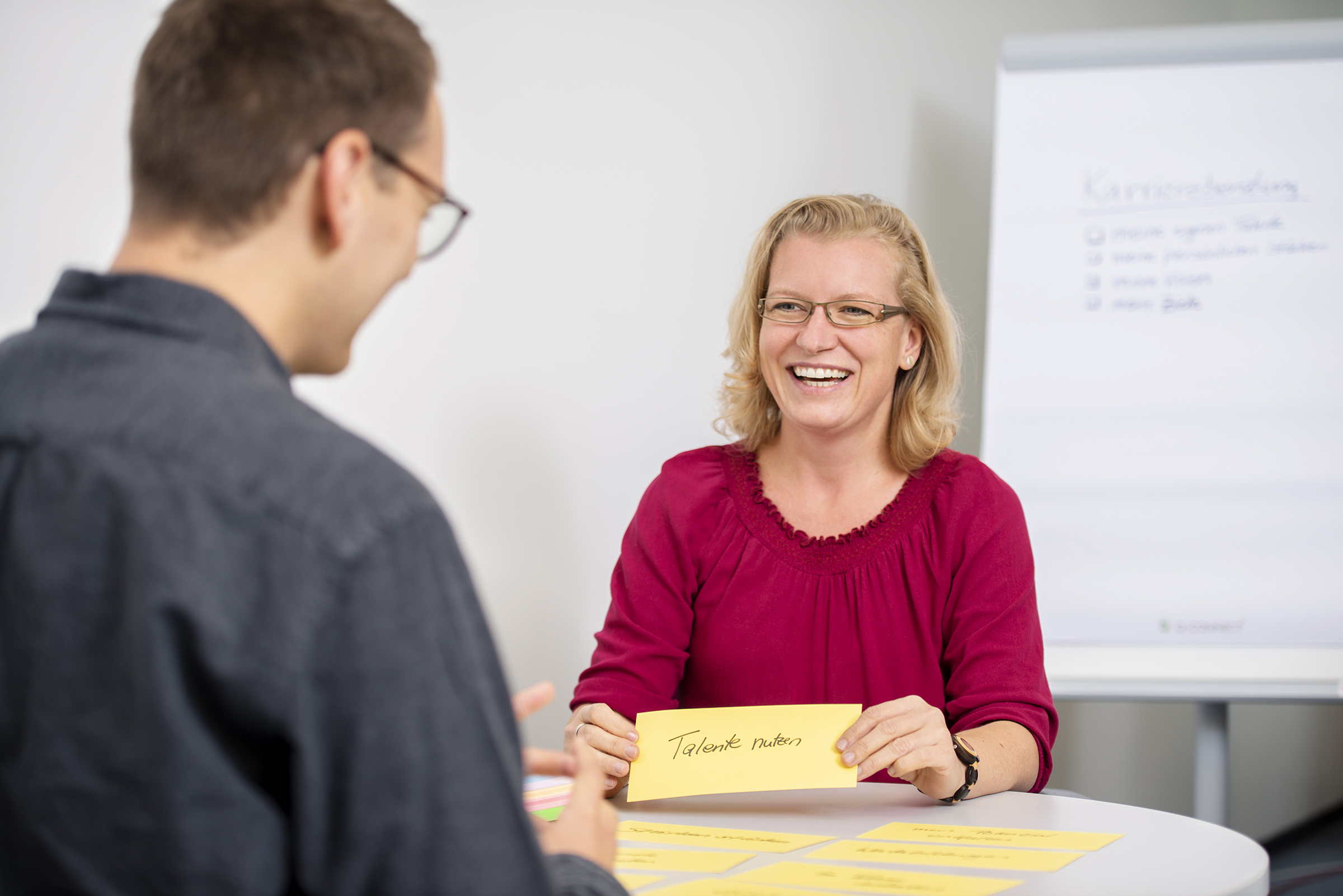 Career development for lecturers, doctoral candidates + academic staff at HKA
In order to support the personnel development of junior professorial staff at HKA and to improve higher education didactic competencies, the ALPAKA project offers a variety of career development services.
As a point of contact for lecturers, academic staff, and doctoral students, we offer comprehensive and ongoing academic career advice and career counselling. Also available are (individual) coaching sessions to develop teaching skills, reflect on one's own teaching behaviour, and develop an authentic teaching personality. Moreover, there is the possibility of further training offers for competence development regarding the specific requirements for HKA professorships (e.g. personnel management, teaching in English).
Career development - a lifelong process
The goal of career development is to plan professional and personal advancement and to design and implement it accordingly. In this process, career counselling can support lecturers, doctoral candidates and academic staff in successfully shaping their personal careers.
Competence development and coaching are central components for the successful design and further development of careers. For example, developing competencies can help shape and manage transitions (e.g., newly appointed professors, doctoral students), but also expand, maintain, and provide encouragement.
Together with them, we find out which (key) competencies (teaching competencies, leadership competencies, etc.) are necessary for the new professional challenges (e.g. for newly appointed professors, for lecturers) and how they can acquire them, and derive appropriate further development measures from this.
Then feel free to contact Anne Kappler with your concerns, ideas and for further information.
A consultation can take place online and, if the current regulations allow it, also in person on-site.